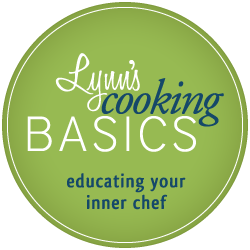 Cooking pasta is a very basic cooking skill.
In fact it is probably one of the first things that many of us learned to cook, but it is something that many people do not cook right.
There is one simple thing that you can do that will vastly improve the results of your pasta.
Any guess what that one thing is?
No, it is not adding butter or oil to the water.
Many of us have done that. You probably grew up watching your mother or grandmother add a little butter or oil to the pot of water in order to keep to the noodles from sticking. I know my mom always did that. That is not the trick. In fact oil or butter in the water is not needed at all. I think it makes the noodles oily and the sauce less likely to stick to the noodles.
The most important thing to remember when cooking pasta is to use enough water. In fact, lots of water. Have you ever noticed that chefs on TV cook pasta in really large stock pots? Large pots hold lots of water and pasta needs a lot of water.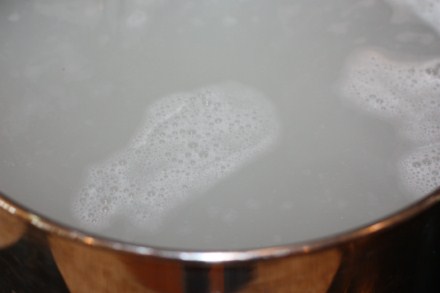 For 1 pound of pasta you should use a minimum of 4 quarts (16 cups) of water. I like to use closer to 5 or 6 quarts of water. For less than 1 pound of pasta you should use a minimum of 3 quarts (12 cups) of water.
I know some of you are thinking wow that is a lot of water or that is way too much water for that amount of pasta, but really you should give it a try. Having the correct amount of water to pasta ratio allows the pasta to cook more evenly and the pasta is less likely to stick together.
So next time you are having pasta for dinner, grab your largest pot, fill it with water, bring the water to a boil, add the pasta and a little salt, and stir occasionally. Perfect pasta every time.
What are your thoughts on how much water to use when cooking pasta?