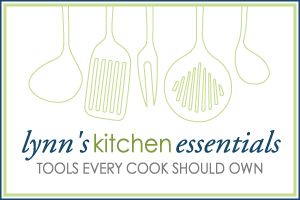 This kitchen essential is one that we probably all have. I think most kitchens today contain a slow cooker/crock pot and if you are like me you use it all the time. Crock pots make life in the kitchen so much easier. I love putting food in my crock pot first thing in the morning and then having dinner ready for me at the end of a busy day.
I use mine so much that I have three. Yes, I have three crock pots that are three different sizes. I have found that having three sizes works best for me.
I think that food cooks more evenly if I am using the correct size for the amount of food that I am placing in it. Sometimes, I make a really big pot of soup or meat and I need my largest crock pot. Other times I make just enough for one meal and the regular size one works well. Other times, I use my crock pot for a side dish or a dessert. When I make those things, I usually use my smallest crock pot.
There have also been times, like when I do freezing cooking, that having multiple crock pots is really nice. I can cook soup or chili in one and chicken or another kind of meat in the other one. Being able to do this makes freezer cooking so much easier and faster.
Now I am curious, how many crock pots do you have? Is there anyone else that has several crock pots like me?