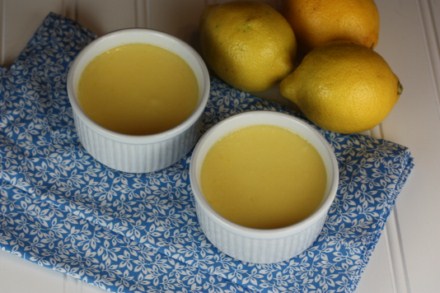 Last week I announced my new series Cooking Through My Collection and I am so glad you all liked the idea. I think this series will be a lot of fun.
To start the series out I have a fun twist on a classic dessert. Today's recipe is Lemon Custard. Custard is an old fashioned dessert that contains everyday ingredients. Today's custard though is a little different because it contains lemon juice, which I think gives it a unique and very good flavor.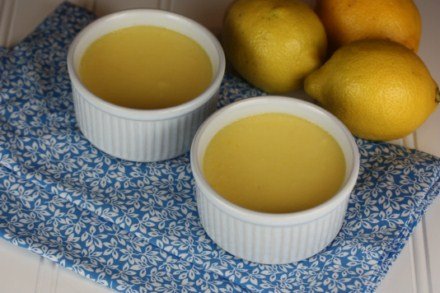 This recipe comes from one of my favorite cookbooks for basic everyday, yet modern cooking. The cookbook is How To Cook Everything
and it is full of simple and basic recipes, but with a modern twist.
It is kind of like a modern day Joy of Cooking or Betty Crocker Cookbook.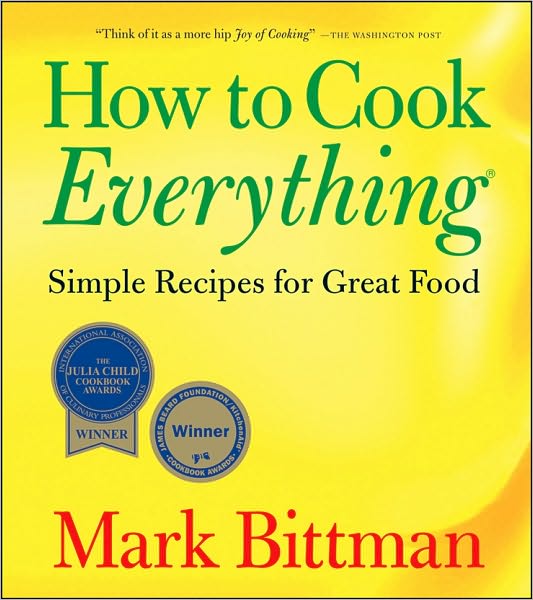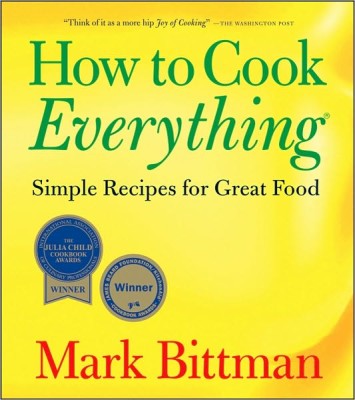 The recipes in How To Cook Everything
are for real food with real ingredients. This cookbook covers so much information. From soups and salads, to grains and pasta, to fruits and vegetables and various desserts, this cookbook covers a ton of information.
It covers basic things like cooking eggs and pancakes, but it also deals with cooking some more unique ingredients like fennel and kohlrabi.
This is one of the cookbooks that I often turn to when I need a basic everyday recipe for fruits, vegetables, and sauces. This cookbook is over 900 pages, so it is not a small cookbook. I think this will be one of those cookbooks that becomes a classic. I can still see myself using and loving this cookbook in twenty years.
Does anyone else have this cookbook? I would love to hear your thoughts if you do?
Now for the Lemon Custard Recipe. We loved this custard and the best part of all is that it is naturally gluten free.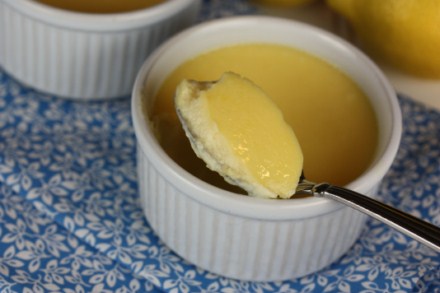 Yield: 6 servings
Lemon Custard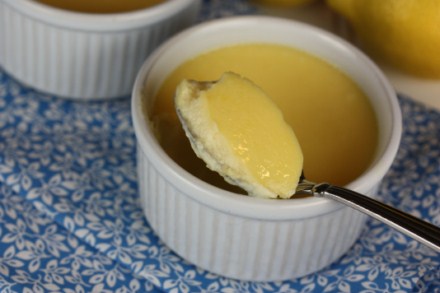 Lemon custard is a dessert that is a naturally gluten-free dessert that lemon lovers will love.
Ingredients
1 cup cream
1 cup milk
3 whole eggs
4 eggs yolks
3/4 cup sugar
pinch of salt
1/2 cup lemon juice
1 tablespoon finely minced lemon zest ( I will admit I left this out, because several in my family don't like the texture it sometimes gives things.)
Instructions
Place the cream or cream milk mixture in a small saucepan and heat just until it is steamy and heated, but not boiling.
In a bowl use a whisk or an electric mixer to beat the eggs, egg yolks, salt, and sugar. Beat until pale yellow and thickened. It won't get really thick, but you do want it fairly thick. Then add lemon juice and zest if using.
Heat several cups of water and set aside. This is for a water bath while the custard is baking.
Gradually add hot cream to the egg mixture, stirring constantly.
Pour mixture into 6 ramekins ( ramekins here is my tip on what to use
Set ramekins into a larger 9x13 type pan. And place hot water into the outer pan. Pour in enough water so that the water is about 1 inch deep. You are basically creating a water bath here for the custard to cook in.
Bake at 300 degrees for 30 minutes. You want this to still be a little wobbly in the middle.
Serve warm, at room temperature, or cold. We love it all three ways.
Notes
The original recipes uses 2 cups cream, but I like 1 cup milk and 1 cup cream.
Nutrition Information:
Yield:
6
Serving Size:
1
Amount Per Serving:
Calories:

349
Total Fat:

21g
Saturated Fat:

12g
Trans Fat:

1g
Unsaturated Fat:

8g
Cholesterol:

296mg
Sodium:

143mg
Carbohydrates:

30g
Fiber:

0g
Sugar:

27g
Protein:

10g
Nutritional values are approximate and aren't always accurate.
This is recipe is from the book How To Cook Everything, but I did adapt the directions a little.