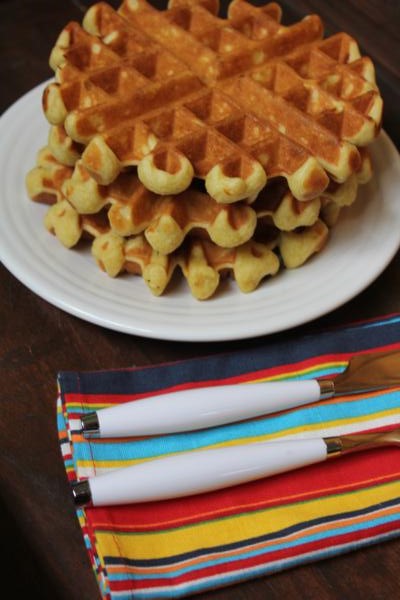 Dairy free waffles can be light and fluffy! Yes they can!
Besides mentioning it a few times over the last year and a half, I have not written a lot about my daughter eating dairy free. It is not because I didn't want to post about it. I just don't think a lot about it and I don't cook a lot of special recipes.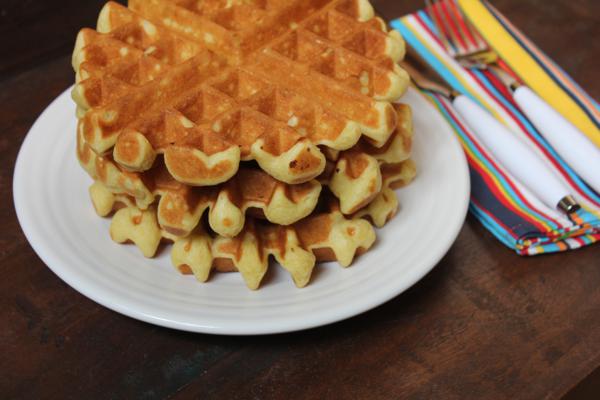 When I make casseroles or things like homemade pizza I just leave the cheese off a section for her to eat. For many baked goods and breakfast recipes she just makes her own and freezes it for when she needs it. My daughter actually does the majority of the dairy free baking at our house and she is really learning what does and doesn't work.
I also have not posted about it because she is not 100% dairy free. She is more like 90% or 95% dairy free. Butter doesn't seem to bother her as long as it is in baked goods. I am not sure if it is the butter in general that does not bother her or the fact that a stick of butter in a cake or batch of cookies is really not that and is not enough to make her feel bad.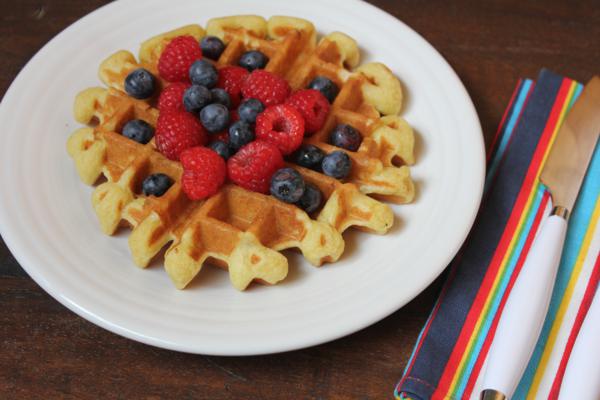 Overall we have been able to adapt many recipes to dairy free without any problems. One of the ones that we have struggled with though is waffles. The texture was just not right.
We wanted a light and fluffy waffle and we have had a hard time getting one just right.
Over the years I have made quite a few waffle recipes with yeast in them. The yeast helps them rise a little bit and gives them great texture. I thought a yeast recipe might have potential for adapting to dairy free because the yeast helps make them light.
And I was right. With a little work the dairy free waffles using yeast turned out great!
Light, fluffy, and delicious!
With a little extra work and tweaking I was also able turn them into a light and fluffy dairy free gluten free waffle. So if you are dairy free and gluten free be sure to check the recipe out for my dairy free gluten free waffles that I shared in my allergy section.
Now, this is not a quick recipe. It is quick to mix up, but the batter does have to set for awhile to help let the yeast rise, so plan ahead for that.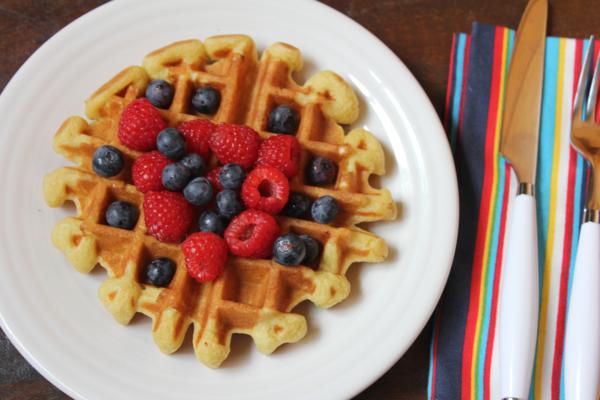 Yield: 8 servings
Light and Fluffy Dairy Free Waffles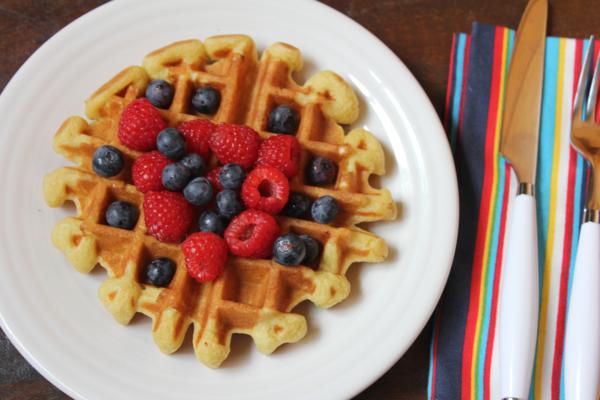 Dairy free can be delicious with these light and fluffy dairy free waffles.
Total Time
1 hour
5 minutes
Ingredients
1 1/2 cups coconut milk beverage slightly warmed, not canned coconut milk, I used the SoDelicious unsweetened
6 tablespoons oil
2 tablespoons maple syrup
1/2 teaspoon salt
1 teaspoon vanilla
2 eggs
2 cups flour
1 1/2 teaspoons yeast
1 teaspoon baking powder
Instructions
In a bowl whisk together all ingredients, except baking powder.
Be sure it is a bowl large enough for the batter to rise. Whisk just until well combined. It is okay if it is not perfectly smooth.
Cover the bowl and let rest at room temperature for 1 hour or refrigerate overnight.
Heat waffle iron.
Stir in baking powder.
Cook according to directions on waffle iron.
Serve and enjoy!
Notes
The batter needs to set at least one hour but can set overnight.
Nutrition Information:
Yield:
8
Serving Size:
1
Amount Per Serving:
Calories:

381
Total Fat:

27g
Saturated Fat:

14g
Trans Fat:

0g
Unsaturated Fat:

11g
Cholesterol:

47mg
Sodium:

222mg
Carbohydrates:

30g
Fiber:

1g
Sugar:

3g
Protein:

7g