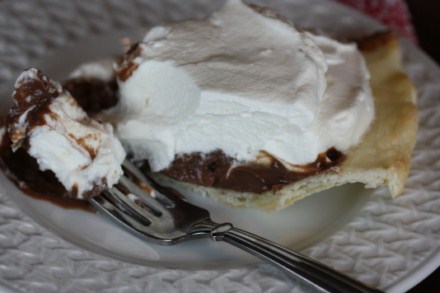 Wow, is it really the last day of 2011!
I thought today would be a good chance to look back at 2011 and what I have accomplished, and what I did not accomplish, as far as gluten free and allergy friendly eating goes. But, I want to first apologize for not posting more here in my allergy section over the last few months.
The last few months have been really busy and crazy for me and I have not had the time to post like I wish I would have. I have a few recipes that I had hoped to share for the holidays, but just did not have the time to get them done.
And really besides those few things I have not been doing a lot of gluten free baking. There just has not been the time.
I am still eating gluten free, but for the last few months I have stuck to pretty simple and basic recipes. And during the holidays I made a lot of candies that were easy to keep gluten, nut, and peanut free.
I did have a few gluten free disasters over the last few months. Like when I decided that I needed to try to make gluten free cinnamon rolls right before Christmas, knowing full well that I have tried them numerous times with terrible results. And although this time turned out a little better, they still need some work, and were not at all like I had hoped they would be.
Oh and there was the gluten free coffee cake that I tried to make on Christmas Day that was actually edible and quite good, but it crumble into a giant mess when I took it out of the pan. And for the record, trying a new gluten free recipe on Christmas Day is not such a great idea…….
So, what little I have been baking has really not been much to share about.
As I look back over the last year though my gluten free and nut free baking has come a long way. Maybe not so much in how or what I cook, but in how I feel about it. I am beginning to feel comfortable in my gluten free, nut free kitchen.
I still have off days and I still have disasters, but gluten free cooking is not so overwhelming to me. After two years of being gluten free, I am starting to understand it more and feel more comfortable with using the various ingredients.
One of my biggest gluten free accomplishments for the year was finally finding a gluten free pie crust recipe that I love. It is not a recipe I came up with, but it is so good and I am so glad to have it. This is now my go to pie crust and I am so happy to finally have one that I can make.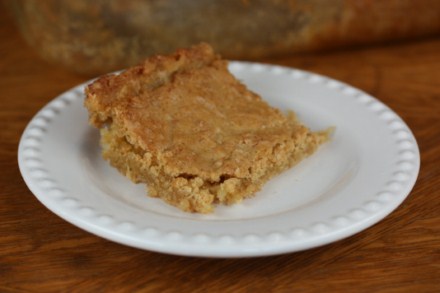 My other favorite gluten free recipe from the year was gluten free coconut bars. This is a childhood favorite of mine and I am so glad that I figured it out gluten free.
2011 was also where I really started to notice a big difference in my health and what gluten free eating has done for it. I really do see this has a lifestyle for me and have no desire to go back to regular eating. The fact that I could finish the Couch 2 5k program is an example of how gluten free living has changed my life.
The fall of 2011 also marked two years of being gluten free for me. I had good intentions of writing up a whole post on the last two years, but every time I went to write that post I could not seem to get the words out. I just couldn't seem to share what I was feeling, so the two year mark came and went and the post never got done.
I am a totally difference person now and it is hard to explain just how much I have changed. Hopefully this year I will be able to share better what gluten free living has truly done for me.
This Tuesday I plan to share some gluten free and allergy friendly goals for 2012. This year I am making a list of things I want to make/adapt to be gluten free and also share a few other goals towards healthier gluten free eating. I hope to not only share them next week, but keep you updated on them throughout the year. I figure if I share them with all of you, it will be motivation to be sure I actually try to accomplish them.
I hope you all had a good 2011. Thank you so much for joining me here. Having you all to share the struggles and accomplishments of the gluten free, nut free life, makes it so much easier. You all understand what this journey is all about. I am so thankful for all of you!.