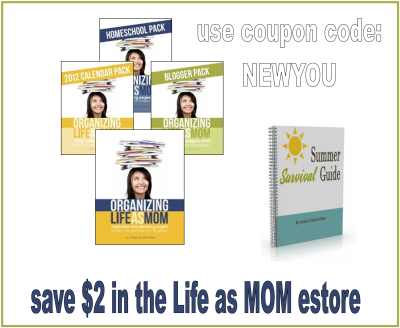 I am a planner. I am one of those people that need a plan or I go crazy and don't get anything done. I am not a spur of the moment, fly by the seat of my pants person.
My husband and I love Google calendars for most things, but for my menu planning and a few other things I still prefer a paper planner. I like to be able to quickly write things down and see them on paper.
I have used day planners of some sort for years, but never found exactly what I needed until Jessica shared her idea with me a few years ago of making my own using the forms and things that worked for me.
I loved this idea because so often I would only use part of the planner and the rest was just a waste of paper and space.
So, for the last few years I have put together a custom made planner, with just the forms that I needed and wanted. Last year, I used the Organizing Life As Mom planner as my guide and added a few extra forms that I needed and put together a planner designed just for me and the things that I needed.
This year Jessica added some great things to her planner. She added a home school pack, a bloggers pack, and a calendar pack. I love this because we each need something different and this let's you custom make your planner. And it let's you add anything else you need to it.
I like to take my planner in and have it spiral bound. This costs under $5, in fact this year I only paid just over $3, and I think it is much easier than using a 3 ring binder, but a if you prefer a binder that will work as well.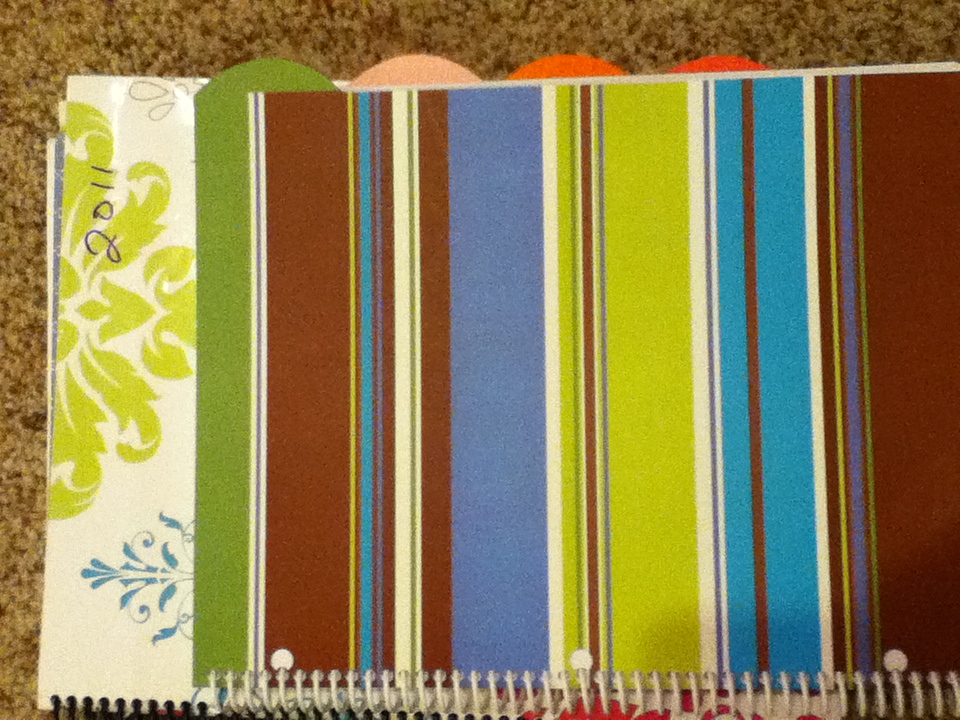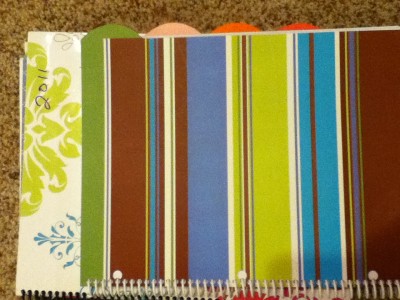 Just this week I printed out the forms that I wanted from the Life As Mom planner, added a few more that I needed, added some dividers for the different sections, and took it into Office Depot and had it spiral bound. I just need to add a few labels to the dividers and I will have a brand new 2012 planner designed just for me.
And I love the fun dividers I have found at Wal-mart the last few years. They make my planner not only functional, but fun.
Since right now is the prefect time to put together a planner Jessica is offering a sale in her Life As Mom store. She if offering a $2 off code for any purchase over $8. And it is good for her whole store not just her planner, but if you are a someone like me that depends on planners to make life easier, I suggest checking out the planners. Just use the code NEW YOU at checkout for your $2 off.
I would love to hear if you are a planner and what you like to use. Do you plan on paper or have you gone paperless and do it all in digital form?