Martha Stewart's Egg Salad Sandwich Recipe takes a basic egg salad sandwich to the next level.
This week's recipe for my year of Martha Stewart Cooking Challenge is Martha Stewart's Egg Salad Sandwich Recipe.
This recipe comes from Martha Stewart's Everyday Food Magazine March/April 2003. It was the second issue of the magazine and it is an example of why I loved Everyday Food. The recipes were for food you really would cook every day.
I served this egg salad on my gluten-free focaccia bread, but just about any bread or roll will work. The gluten-free focaccia made for a delicious gluten-free egg salad sandwich, but I will admit that it wasn't the prettiest of meals.
Egg Salad Sandwiches
Martha Stewart's Egg Salad Sandwich Recipe was the best egg salad sandwich that I have ever had. Seriously I didn't know a simple egg salad could be better than any other egg salad sandwich.
You might be asking yourself if you really need a recipe for egg salad sandwiches. If you had asked me a few weeks ago I would have said that I never used a recipe.
I always just put boiled eggs, mayo, a little mustard and salt and combined it into a bowl. But Martha Stewart may have convinced me that a recipe does indeed make a difference when it comes to egg salad sandwiches.
Why does a recipe make a difference?
A recipe gives you the perfect ratio of ingredients. It has the exact amount of egg to mayonnaise to mustard. It really did make a difference in the end result.
I might not follow this exact recipe every time, but I will be following the egg to mayo to mustard ratio.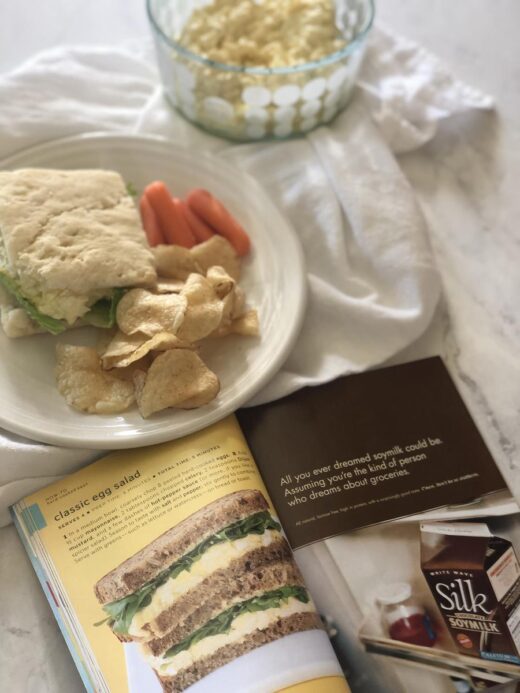 Ingredients
egg
mayonnaise
Dijon mustard
hot pepper sauce
salt
pepper
celery – optional
lettuce- Martha Stewart's recipe included lettuce. I have never eaten lettuce on my egg salad sandwich before, but since the recipe called for it, I decided to try it. I prefer my egg salad without lettuce. If you like lettuce though on your egg salad feel free to add it.
Is it egg salad gluten free?
As long as you serve it on gluten free bread it is an easy gluten free meal.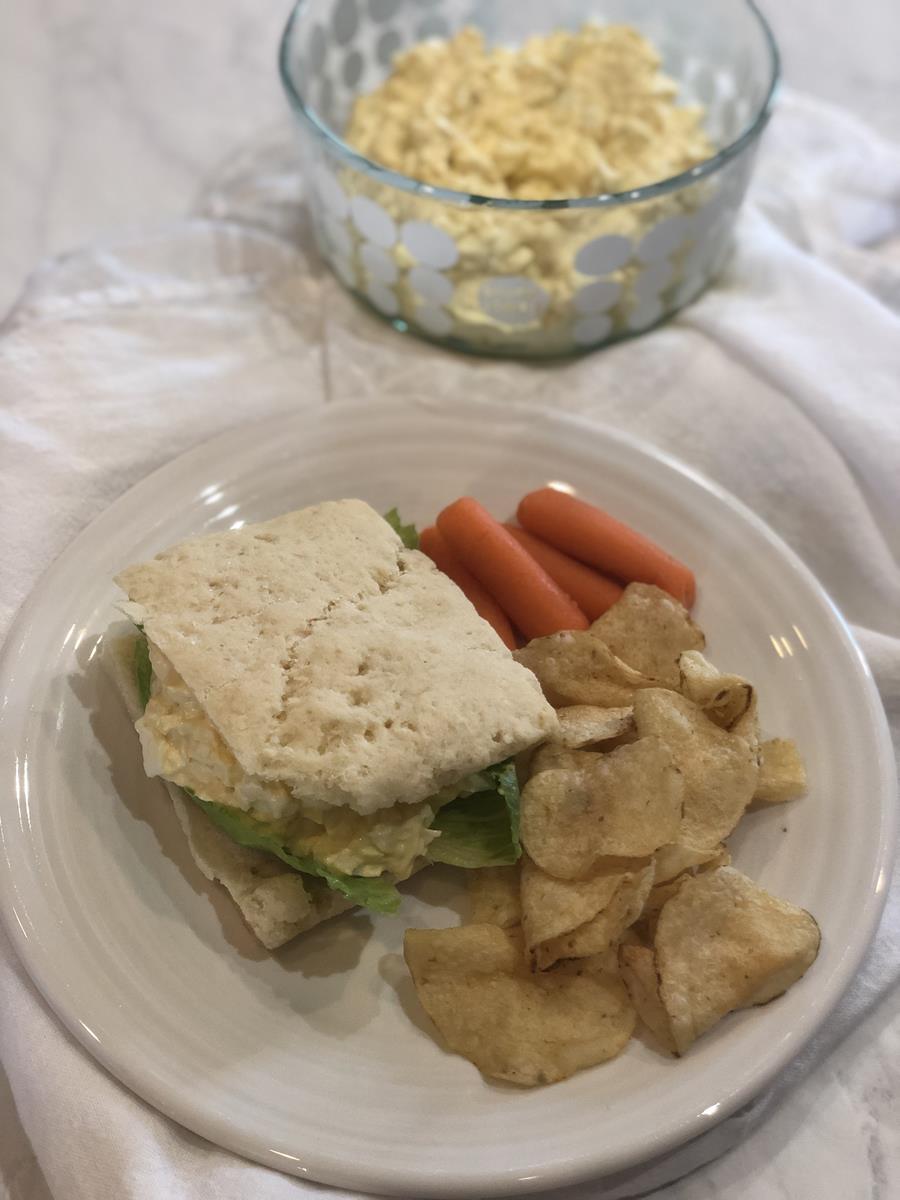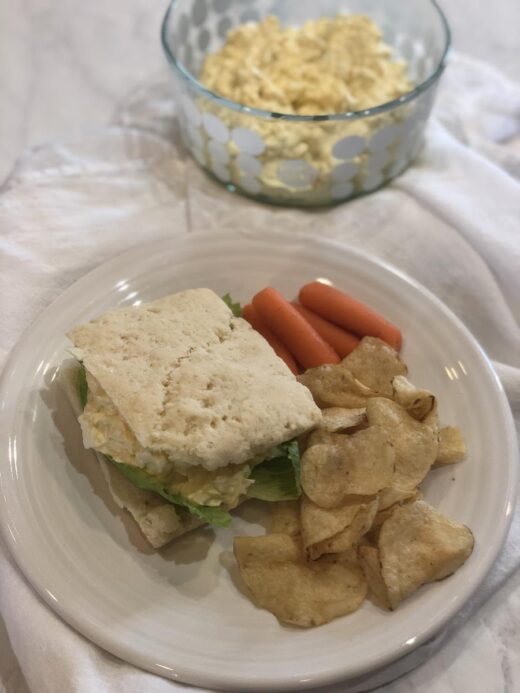 Yield: 4 sandwiches
Martha Stewart's Egg Salad Sandwich Recipe
Martha Stewart's Egg Salad Sandwiches are the best egg salad sandwiches.
Ingredients
8 hard cooked eggs peeled and chopped
1/2 cup mayonnaise
2 teaspoons dijon mustard
few dashed hot pepper sauce
1/2 teaspoon salt
pepper to taste
optional - chopped celery
8 pieces of bread for serving
Instructions
In a bowl combine ingredients.
Stir until well combined.
Serve on bread
Nutrition Information:
Yield:
4
Serving Size:
1
Amount Per Serving:
Calories:

478
Total Fat:

32g
Saturated Fat:

7g
Trans Fat:

0g
Unsaturated Fat:

24g
Cholesterol:

384mg
Sodium:

953mg
Carbohydrates:

28g
Fiber:

2g
Sugar:

4g
Protein:

18g
Nutritional values are approximate and aren't always accurate.