Are you wondering What's For Dinner Tonight or for the month of June?
I am sharing the meals that we have been eating. These are unedited, keeping it real images and recipes. I don't always remember to take pictures of our meals, but I try to take pictures at least a few times a week.
This edition of What's For Dinner Tonight includes some delicious vacation food from our trip to visit my family in Oregon.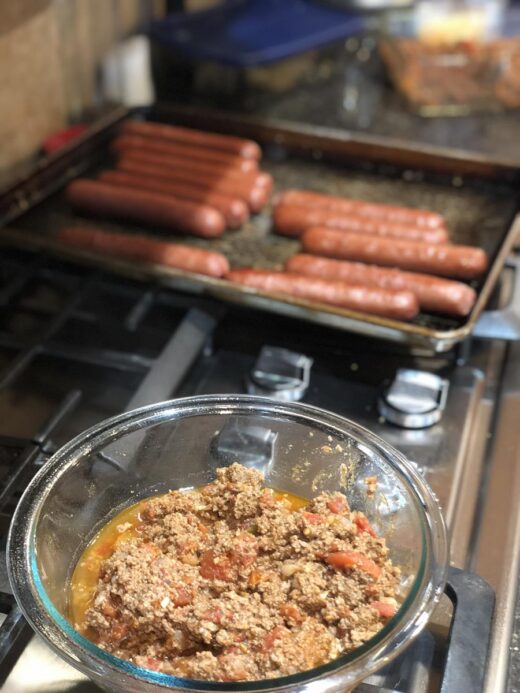 This is definetely one of those keeping it real, unedited photos. It might not be the pretties of meals, but it was delicious.
I am not a chili for dinner during hot weather type of person. I love chili, but it is cold or at least cooler weather, food for me. However, it is one of my favorite make ahead freezer friendly meals.
So instead of just eating a bowl of chili I often turn it into chili dogs during the summer.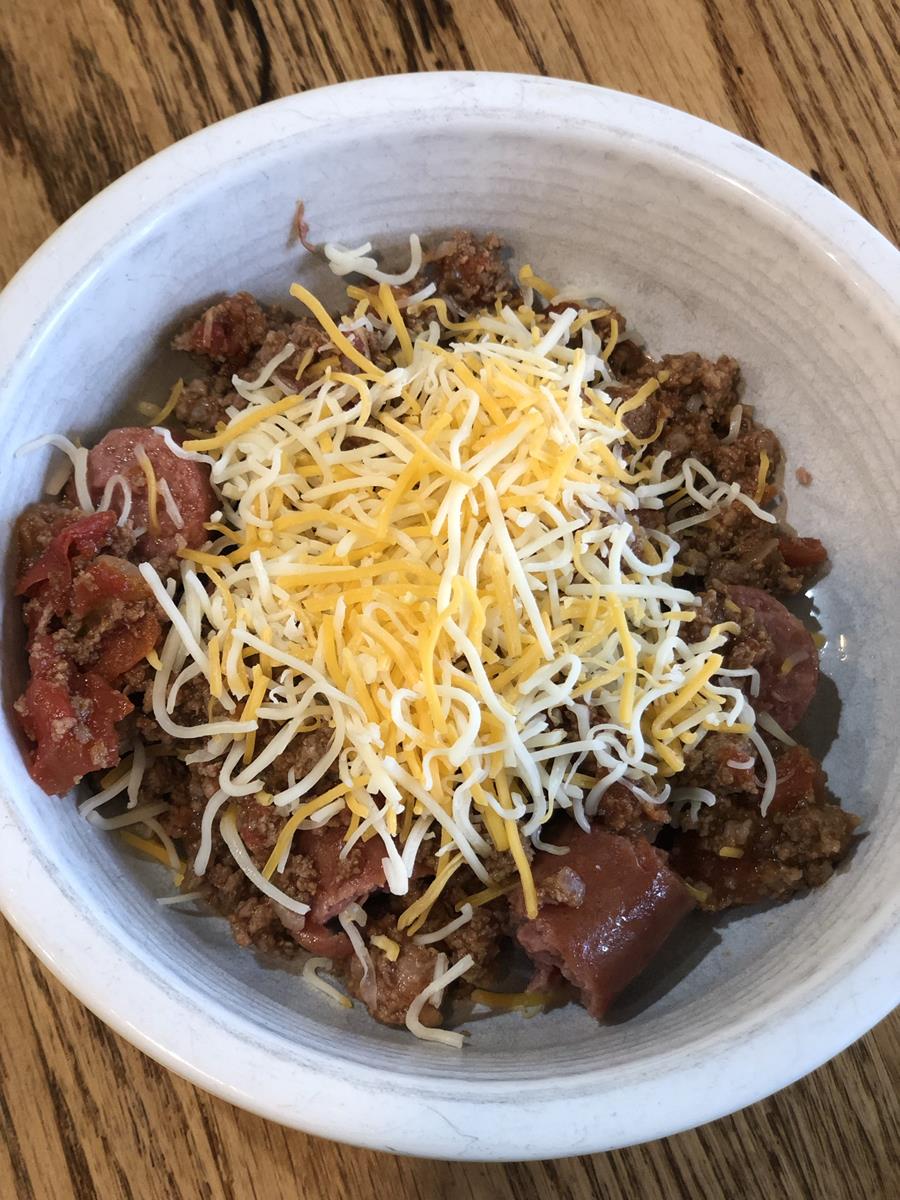 The gluten free eaters in the family often just cut up the hot dog and stir it into a bowl of chili. The normal eaters in the family eat it the traditional way on a bun.
My favorite chili for homemade chili dogs is my slow cooked chili without beans.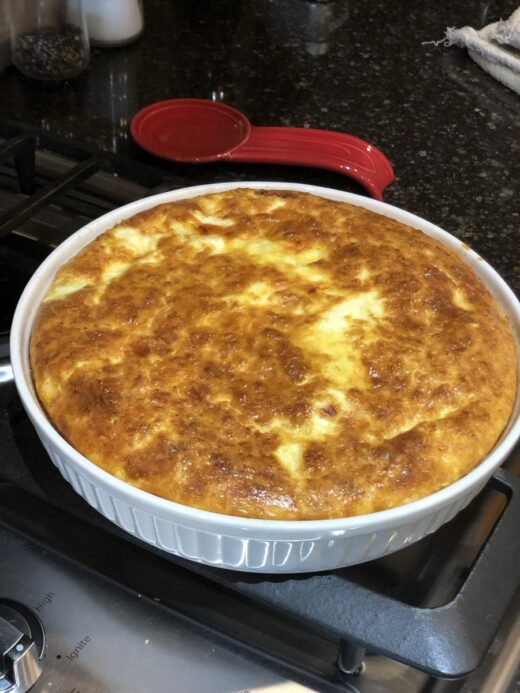 We eat crustless quiche at least once a month. It is a meal we all love and the leftovers are great for breakfast or lunch the next day.
We spend sometime in Oregon visiting my family. It had been two years since I saw my parents and it was so nice to see them again.
My oldest daughter, who has a peanut allergy, didn't come with us. That means we ate all kinds of peanut butter things at my parent's house.
My son requested homemade peanut butter pudding and I was happy to make it for him.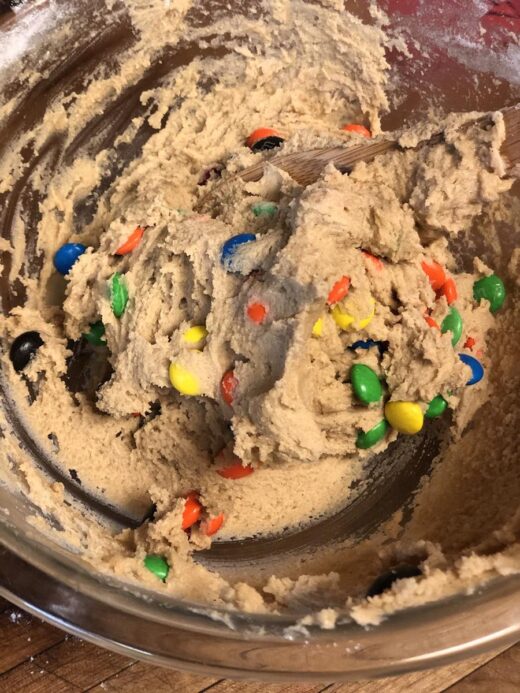 I also made peanut butter cookies. I will share the recipe that I made soon. I stirred in some M&M's into part of the batter and they were so good!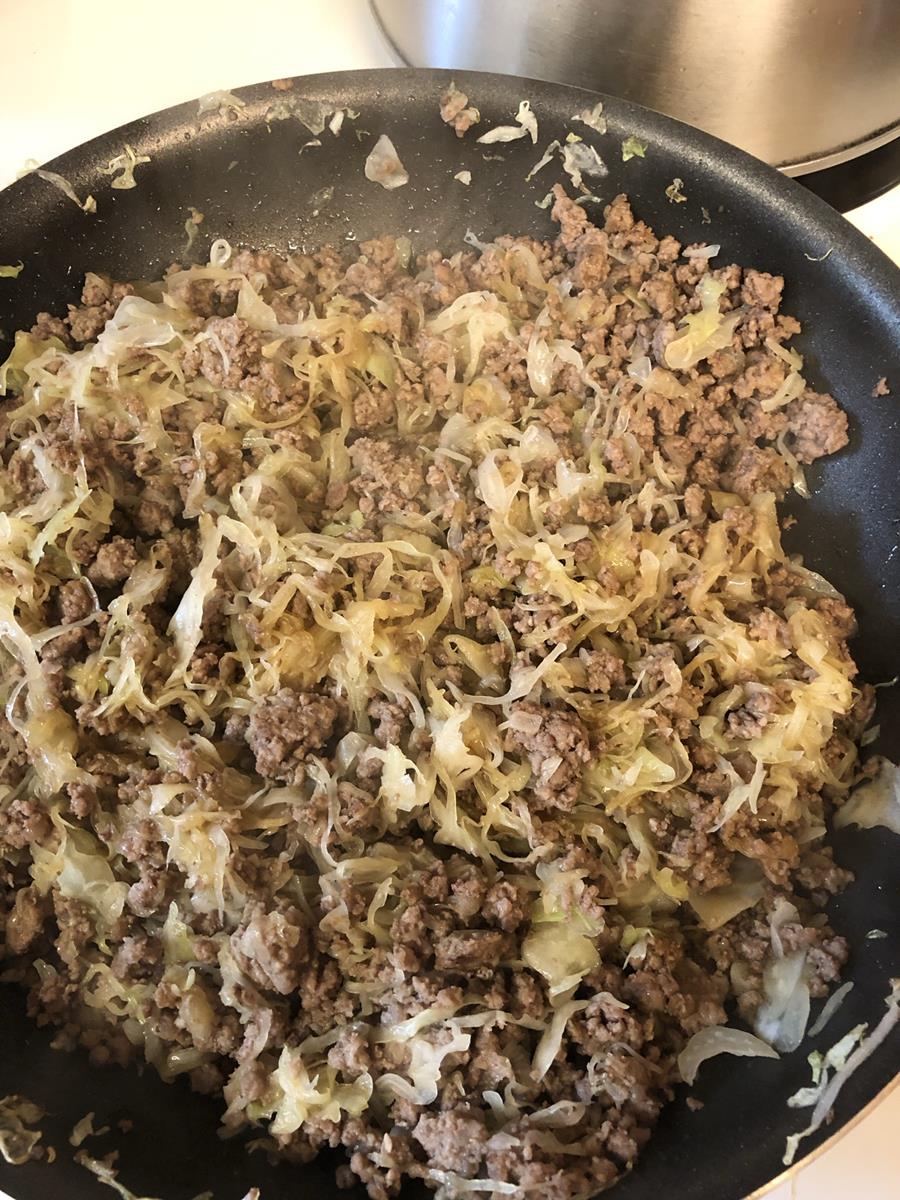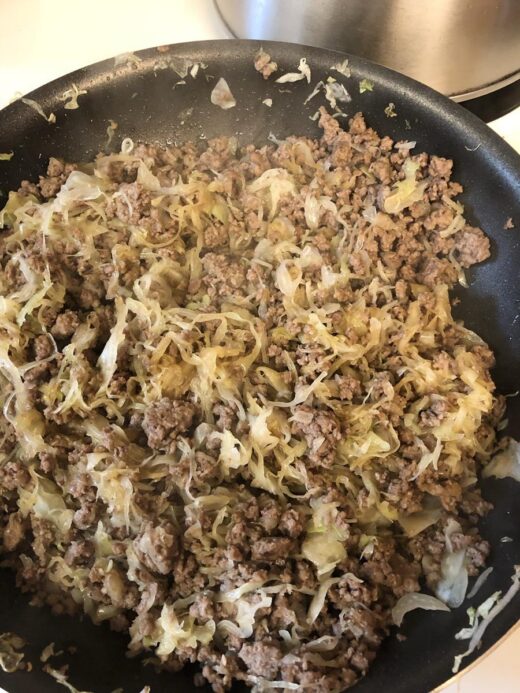 I also made egg roll in a bowl one night for dinner. It made for a quick and easy one pot dinner.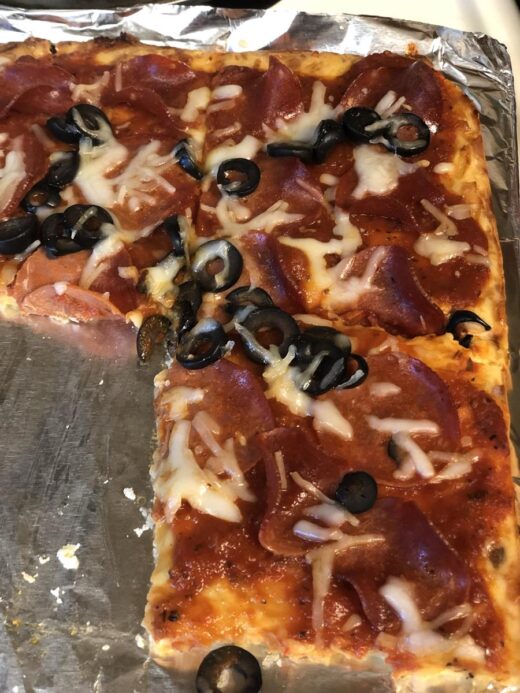 My sister made Gluten Free Easily's Flourless Pizza one night and it was so good! I can't believe that I have never made this recipe before. If you want a quick and easy gluten free pizza it is a must try.
And yes the crust contains a lot of dairy, but since it has so much dairy in it, you don't need much on the top of the pizza.
My sister also said that it freezes great. She often doubles the recipe, bakes it, and freezes it.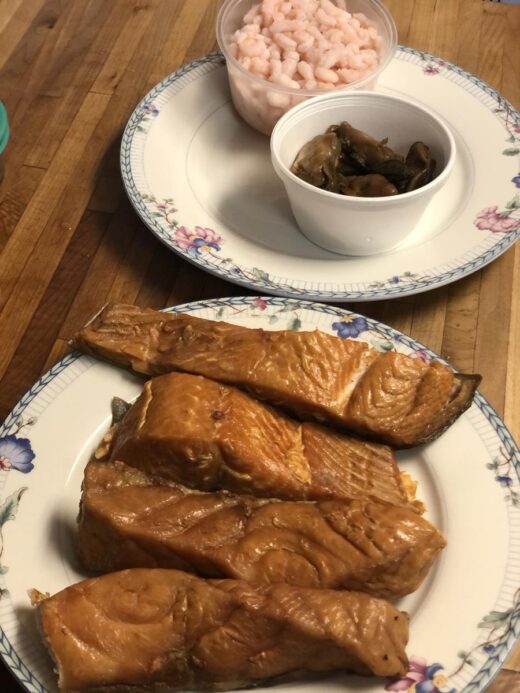 We spent one day at the beach and made a stop at our favorite seafood market. We bought smoked salmon, smoked oysters, shrimp, and smoked halibut to take back to my parents for dinner.
It was so good! According to my dad and husband, they were some of the best smoked oysters that they had ever had.
I miss seafood so much. Yes, you can buy seafood in middle America, but it just isn't the same as fresh from the beach seafood.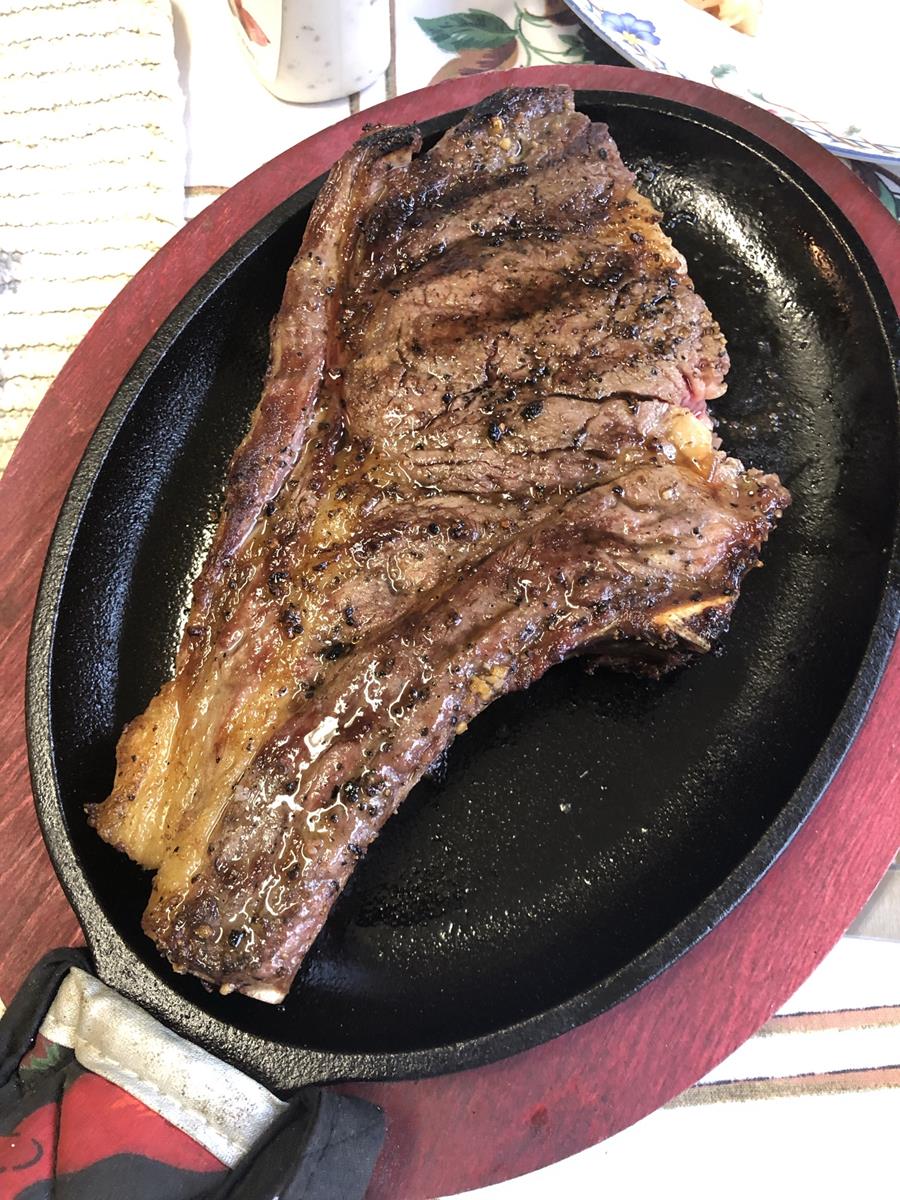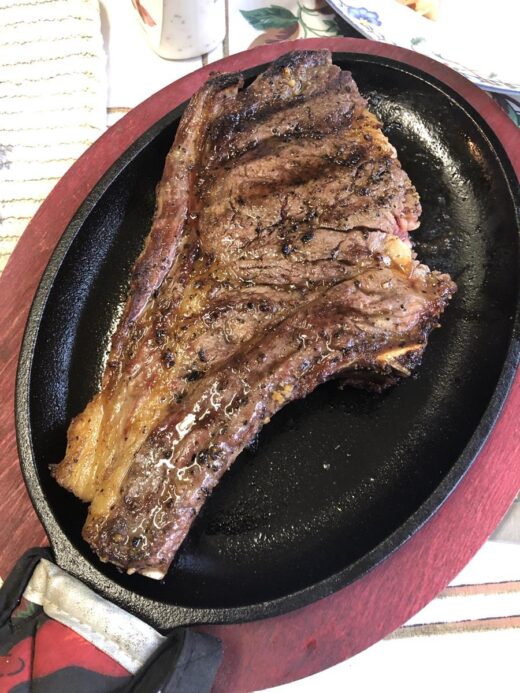 My dad grilled steaks one night and they were delicious. I think he convinced me to start using a rub on my steaks. We usually prefer just salt and pepper, but the rub he used was so good.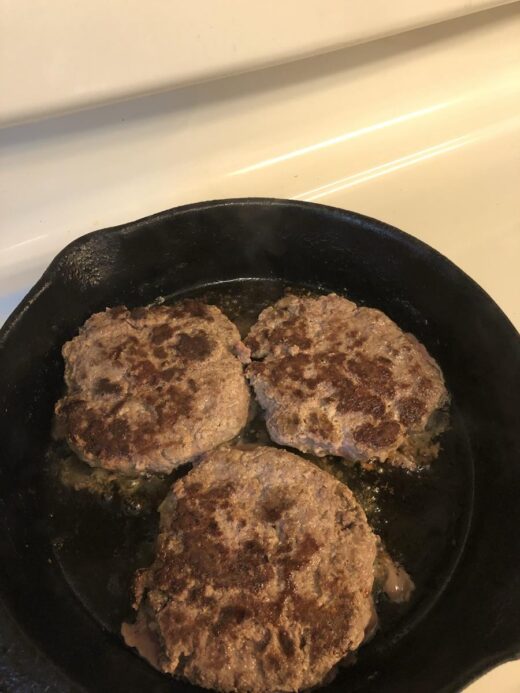 Have you ever had elk burgers? My mom made us elk burgers one night and they were amazing. I can't remember the last time I had an elk burger. It was better than I remembered.
My husband and kids hunt so we eat venison all the time, but my kids and husband thought elk burgers were a fun treat.
I wish I had gotten a better picture of them. The picture of them cooking does not do them justice.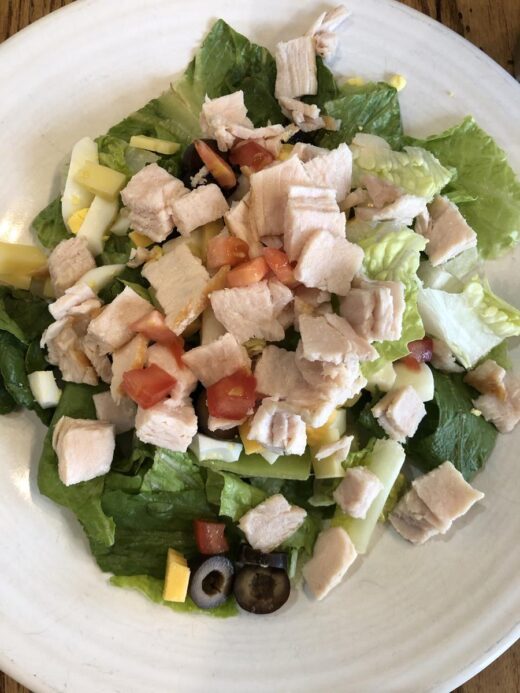 And then we came back home and ate salad for several days.
After all the vacation food we had and all the junk food and snacks from the road trip, it was time for some lighter meals. We had chicken bacon salad but I used some turkey that we had instead of chicken.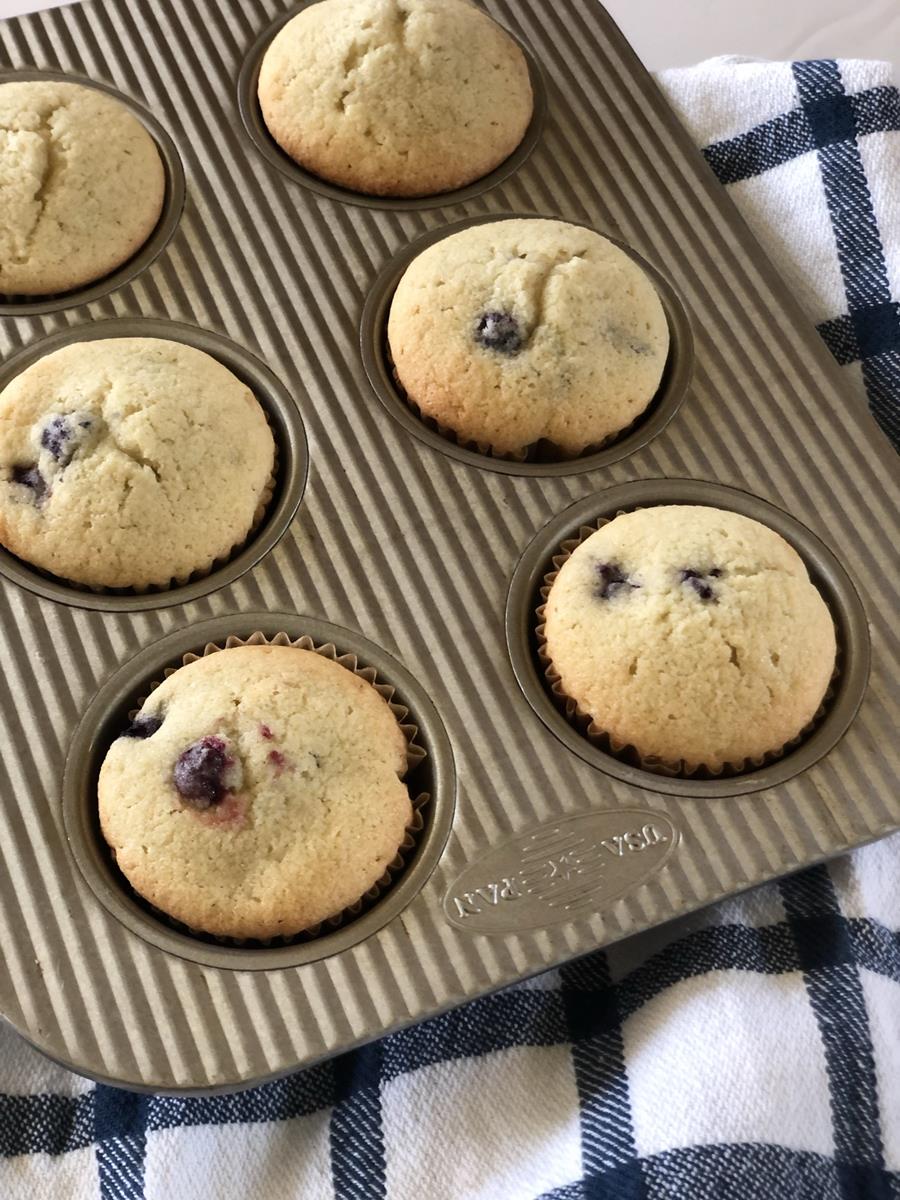 I also quickly got back to working on new recipes. Vacations are great, but I always love getting back to a more normal routine.
What have you been eating for dinner?