Beef and Beans Casserole is a quick and easy five ingredient dinner!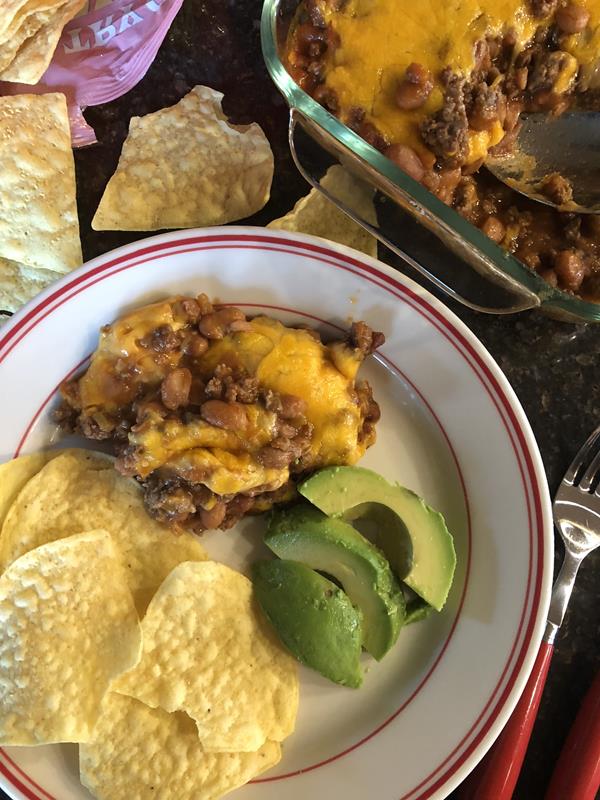 I think we all need a few recipes that are quick and easy. We also need recipes that contain ingredients that we always have in our kitchen.
This recipe is one of those. It is a quick and easy. This is one of those recipes that you can put on the table with very little work using ingredients you probably already have on hand.
This is nothing fancy. In fact, some might consider this almost too simple. I disagree. I think it is a perfect, busy night dinner.
I have been making this recipe for years. It was one of my go to meals when my kids were little and I needed to get dinner on the table fast.
It is also a great make ahead meal. You can put this together in the morning, refrigerate it, and put it in the oven at dinnertime.
I also love that this recipe is a five ingredient or less recipe. I love sharing simple recipes like this that anyone can make.
I usually make this with mild or medium salsa, but if you like spicy food use a hot salsa or whatever salsa that you like.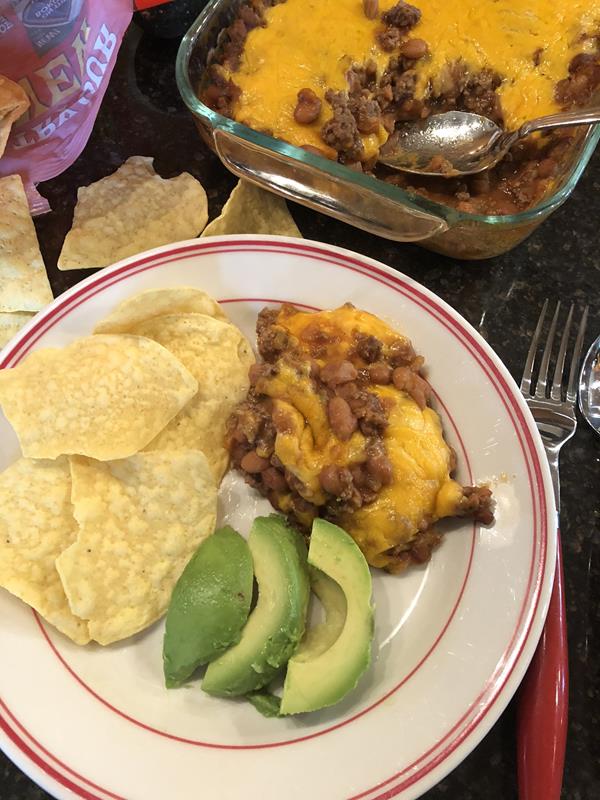 Beef and Beans Casserole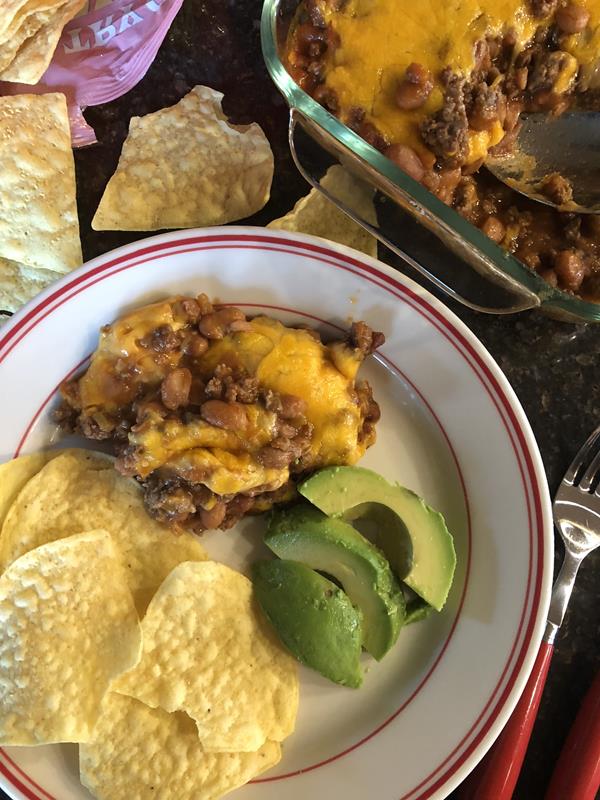 Quick and easy dinner using only five ingredients.
Ingredients
1 lb ground beef
2 cans pinto beans, drained
1 (8 ounce) can tomato sauce
½ cup salsa, mild, medium, or hot
1 cup shredded cheddar cheese
Instructions
Cook beef in skillet until brown, then drain.
Mix beef, beans, tomato sauce, and salsa.
Place into a 9x13 pan.
Sprinkle with cheese.
Bake at 350 for 25-30 minutes or until heated through.
I like to serve this with tortilla chips and salad, but you could also serve this with tortillas and use it more like a filling.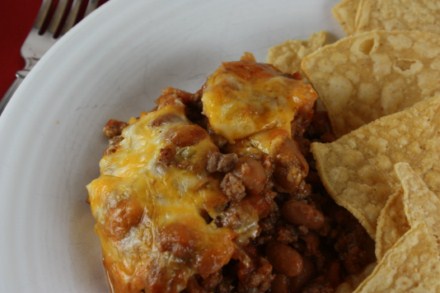 Originally posted May 2010