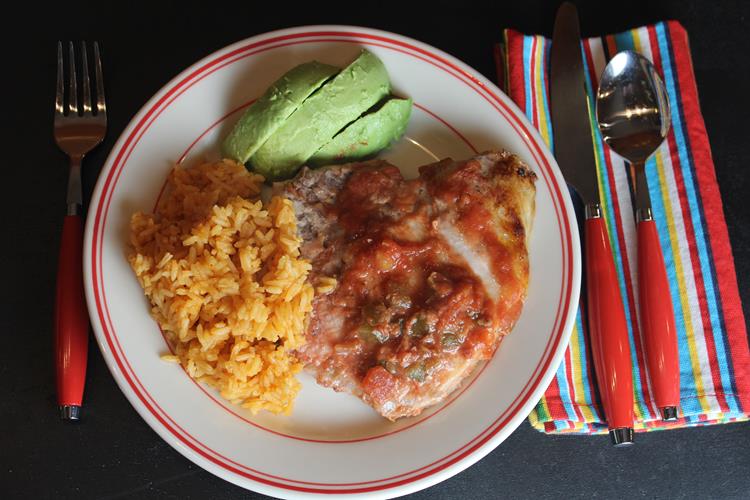 I am continuing to work on updating some of my older recipes and posts. It is a slow, but necessary process.
Today I finally got my Mexican Pork Chop recipe updated. And I say finally because these are on the menu plan often, but it has taken me forever to get a better picture of them. I finally have one though to share today.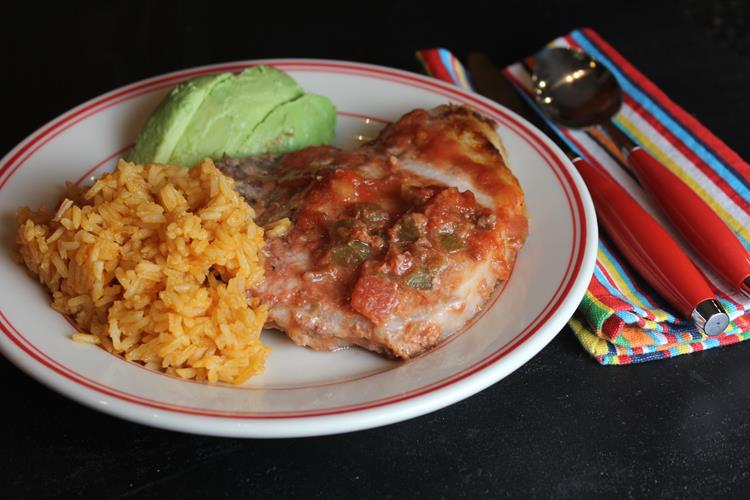 One of the best things about these Mexican pork chops are that they only contain four ingredients. These fit in the five ingredients or less category that so many of you love.
I love to serve them with Mexican rice, but really beans, or even just salad goes well with these.