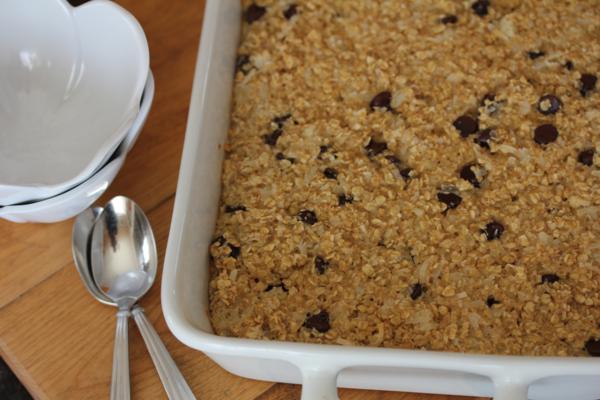 Who wouldn't love the flavors of a mounds bar in a baked oatmeal? Really how could that be bad?!
Okay, if you hate coconut, like one of my children does, this baked oatmeal is probably not for you. But if you love coconut and mounds bars, I think you will love this.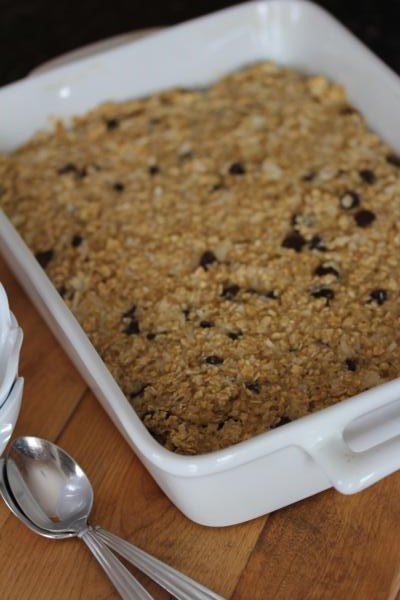 This is my new favorite baked oatmeal. I know I say that almost every time I share a new baked oatmeal, but really they are all my favorites.
And I hope you all are not getting tired of my baked oatmeal recipes. I know I have quite a few of them, but I love coming up with new ones to share.
This newest one is a bit on the sweet side, but it is so good. It might not be an everyday breakfast, but this is a great special occasion breakfast. It would be perfect for this weekend!
I made this for the first time a few months ago and I have lost count of how many times I have made it since then. We love it! Well, the coconut loving family members love it. I usually make my triple berry baked oatmeal for the non coconut loving family members.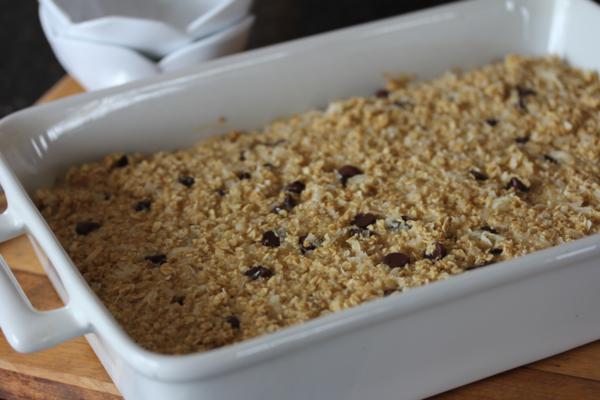 You could easily turn this into an almond joy baked oatmeal by adding in some chopped or sliced almonds. That would be delicious!
And this baked oatmeal is just like all my other baked oatmeal recipes and they freeze great. Be sure to check out the post I did on freezing baked oatmeal.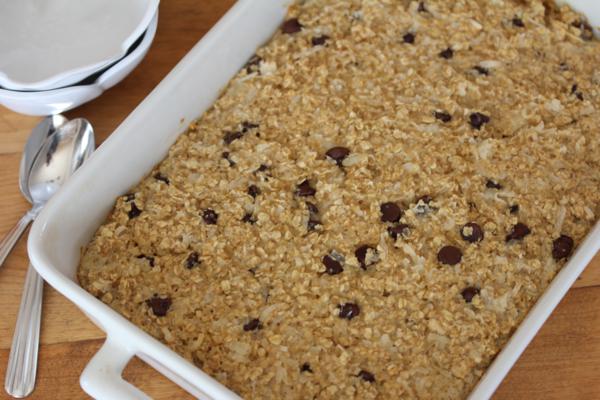 Mounds Bar Baked Oatmeal

The flavors of a mounds bar in a simple breakfast treat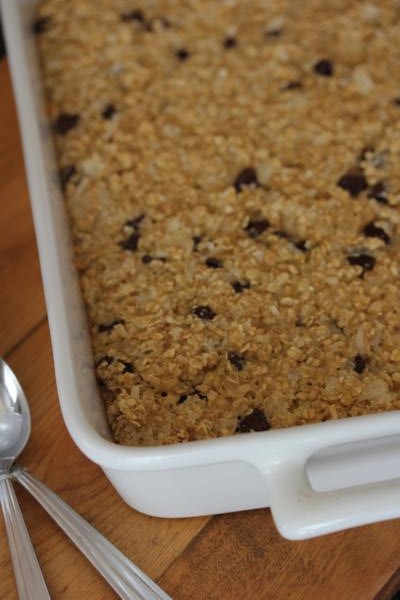 Preparation Time:10 minutes
Cook time:25 minutes
Total time:35 minutes
6 servings
Ingredients:
3 cups quick cooking oats ( I use gluten free quick oats)

1/2 cup brown sugar

1 ½ cups milk

2 tablespoons coconut oil or butter, softened

2 eggs

2 teaspoons baking powder

3/4 teaspoon salt

1 cup coconut

3/4 cup chocolate chips
Instructions:

1. Preheat oven to 350.
2. In a large bowl mix together all ingredients expect chocolate chips. Stir to combine well.
3. Stir in chocolate chips.
4. Spread into a 9×13 pan.
5. Bake for 20-25 minutes or until set. If you want it a little crunchy on top bake a little longer.
6. Serve warm. Pour milk over top when serving if desired.