Earlier this week, I was having a conversation with my twelve year old and she said, "Mom I wish you would let me cook more in the kitchen."
My first thought was something like, what do you mean?! We cook all the time. You help me in the kitchen. You know how to cook many things. You helped me with the recipes in my cooking with kids ebook.
Thankfully I bit my tongue and did not say any of that. I may have thought it, but I kept it to myself. And it is a good thing I did, because when I stepped back and thought about it, I realized what she was really saying. She wasn't saying I don't let her cook, she was saying I don't let HER cook.
You see she has always been my creative, independent thinking, I want to do it myself, and my way, child.
The reality is that I do let her cook, just not the way she wants to cook. She wants to cook, all by herself. She wants to do it her way.
She does not want me in the kitchen, looking over her shoulder, helping her, making sure she gets it right. She wants to do it without the help of mom or big sister. She wants to do it on her own and her own way.
So yesterday we had a pretty quiet day at home and I let her in the kitchen, by herself, to do things her way.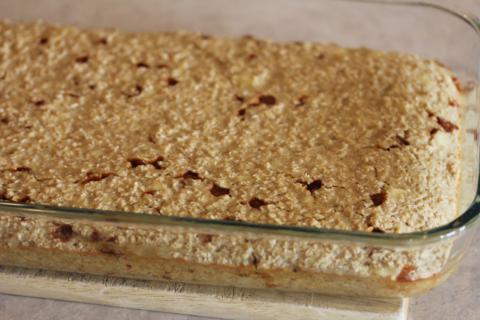 She started with banana baked oatmeal, which is a great recipe for kids to make on their own because it is really easy.
But in the spirit of making things her own way, she did not want to make it my way. She tweaked my recipe and came up with her own version and it was really good. She thought of a flavor combination that I had not made before. It was so good, I will share the recipe with you soon.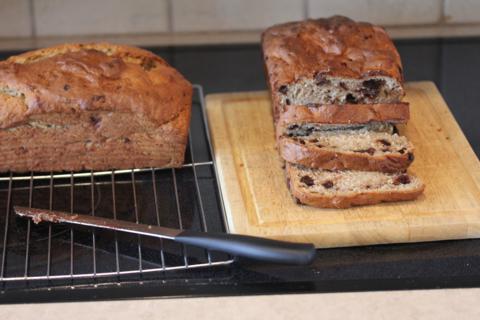 Next up was gluten free banana bread. Since it was gluten free, she used my recipe and did a great job. She followed the recipe, but in the style of making it her own, she added in chocolate chips. She is already talking about a banana raspberry bread next time.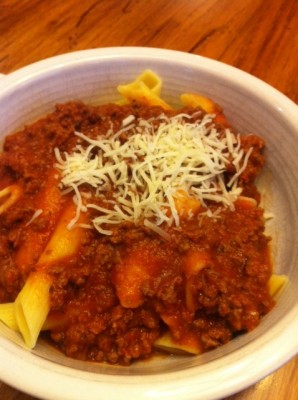 And finally she made dinner. Simple pasta sauce served on gluten free noodles with cheese.
Throughout the day, and dinner last night, she talked about all she had done and what she could do to change it up next time. Different spices, different flavors, different add ins. She had all kinds of ideas for things she could do next time.
Can someone please tell me why I did not let her in the kitchen, by herself, to get creative before now?! I think I could get used to this.
Teaching your kids to cook is so worth it. It is worth those days where things take longer. Those days where they make huge messes as they "help" you.
Those days are worth it because some day they will surprise you by doing it all by themselves. And some day they will have the skills they need to make it on their own. In their own kitchen, cooking their own meals.
They are paying attention. They are watching. They are learning. And sometimes we just need to step back and watch them shine.