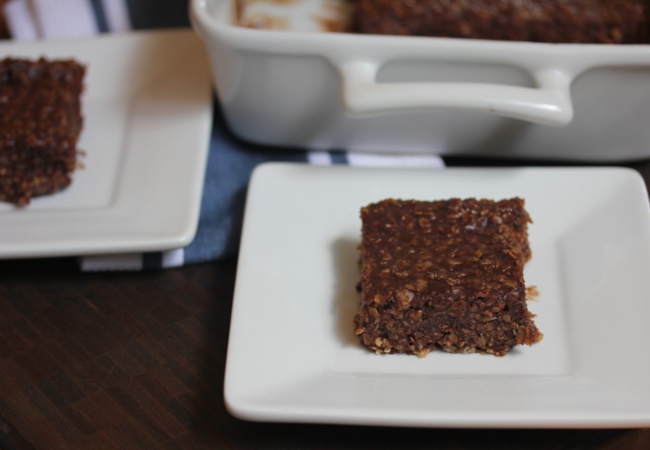 The flavors of peanut butter, banana, and chocolate combined into one easy no bake cookie is delicious!
No bake cookies are one of my favorite cookies to make because they are so easy to make, call for simple ingredients, and are so easy to change up with all kinds of flavors.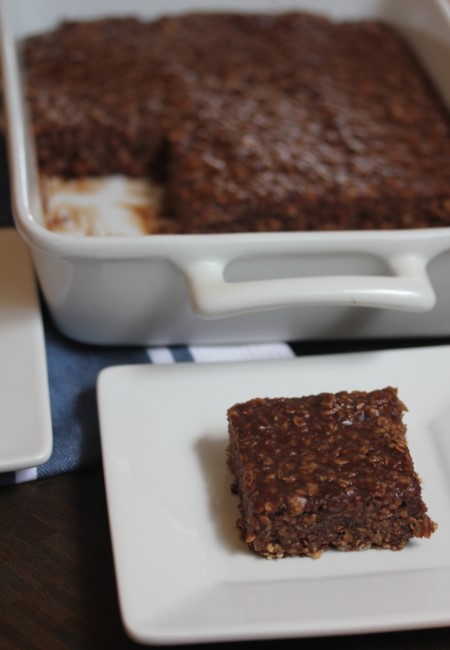 The version of no bake cookies I am sharing today is your basic no bake peanut butter cookie made into a bar with bananas added. The banana adds so much flavor to the cookie. And it is a great way to use up a couple of those overripe bananas sitting on the counter. Or am I the only one with over ripe bananas on the counter?
These are also made into a  bar instead of a cookie to make them a little easier to make. I started making my no bake cookies into bars a few years ago and it is now my favorite way to make them. For a thick bar make these in a 9×13 pan. For a thinner bar use a jelly roll type pan.
Your family will love these for lunches, snacks, and desserts.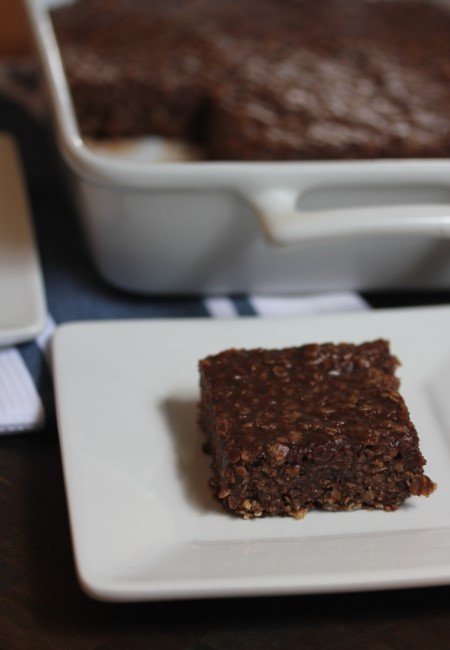 No Bake Peanut Butter Banana Cookie Bars
2 cups sugar
1 cup butter
½ cup milk
4 tablespoons cocoa
1 teaspoon vanilla extract
3 3/4 cups quick oats (not old fashioned)
2 bananas mashed
1/2 cup peanut butter ( I use sunbutter or soy butter)
1 cup chocolate chips
Bring first four ingredients to a boil and cook 1 minute.
Add vanilla, oatmeal, bananas, and peanut butter. Stir until combined.
Add chocolate chips and stir until melted.
Spread into a 9×13 pan.
Refrigerate until firm and cut into squares