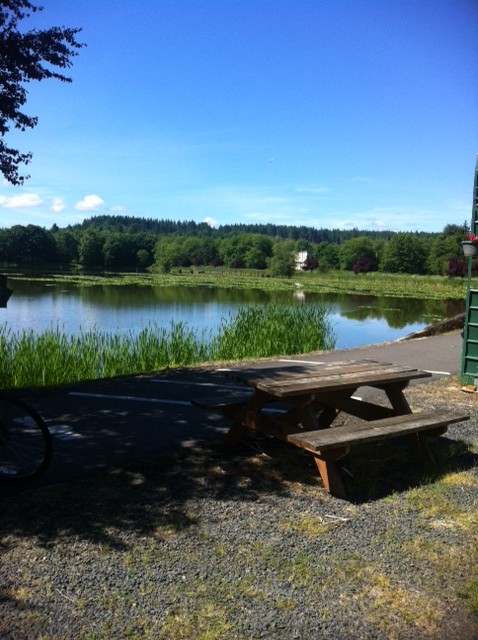 I am still playing catch up from our vacation, so today I thought I would share a few highlights from our trip. And tomorrow we will be back to normal and I will have a new recipe for you.
The picture above is taken in the small town I grew up in. I love how peaceful and quiet a small town is. Not to mention the beautiful scenery of NW Oregon. I know a lot of people complain about all the rain the Pacific Northwest gets, but that rain is what keeps it so green and pretty.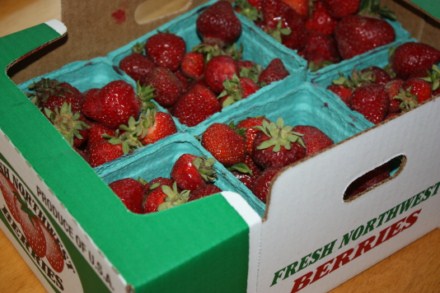 Oregon strawberries, raspberries, and fresh cherries, oh how I miss them. One of the things I love about visiting Oregon during the summer is all the fresh berries and fruit. There were several road side stands near my parents and I lost count of how many times I stopped to buy berries. They were all so good!
I know everyone that lives in the pacific northwest has been longing for summer weather, but we loved it. Oregon greeted me with Oregon weather and I could not have been happier. In fact, I text messaged this picture to a friend back in Oklahoma to prove what the weather was like in Oregon. Considering Oklahoma was experiencing triple digit weather at the time, I was quite content with 57 degrees.
During our vacation my husband and I celebrated our eighteenth anniversary. We celebrated by leaving our kids with my parents for a few days and escaping to the beach. This was the view from our hotel room. You can't get a much better view than that. And falling asleep to the sound of the ocean was so relaxing and refreshing.
The weather the few days we were at the beach was perfect. Well, perfect for the Oregon Coast. It was partly sunny and around 60 degrees.
I grew up not far from the Oregon Coast and I love it. There is just something about being near the ocean, the rocky beaches, and the sand that I love.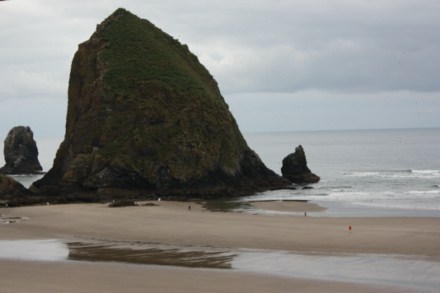 I also went for my first ever run on the beach. It was amazing! I seriously can't even describe how much I enjoyed running on the beach, especially since it was something I never imagined I would be able to do. Running with the Pacific Ocean as your view, makes running so much more enjoyable and fun.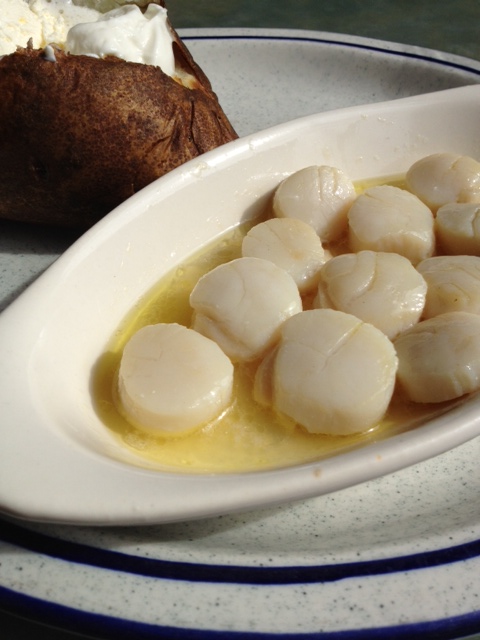 And we found a seafood restaurant with a gluten free menu and it was delicious! We ate there twice and it was so good. I have not had scallops or good clam chowder since going gluten free and I was so glad to enjoy them once again.
Vacations are nice, but they must come to an end, so it is back to reality and real life now for us. I am off to catch up on laundry, gardening, paperwork, and everything else that needs done, but I will be back tomorrow with a delicious recipe for you.
Are you taking any fun vacations this year? I would love to hear what you are doing.