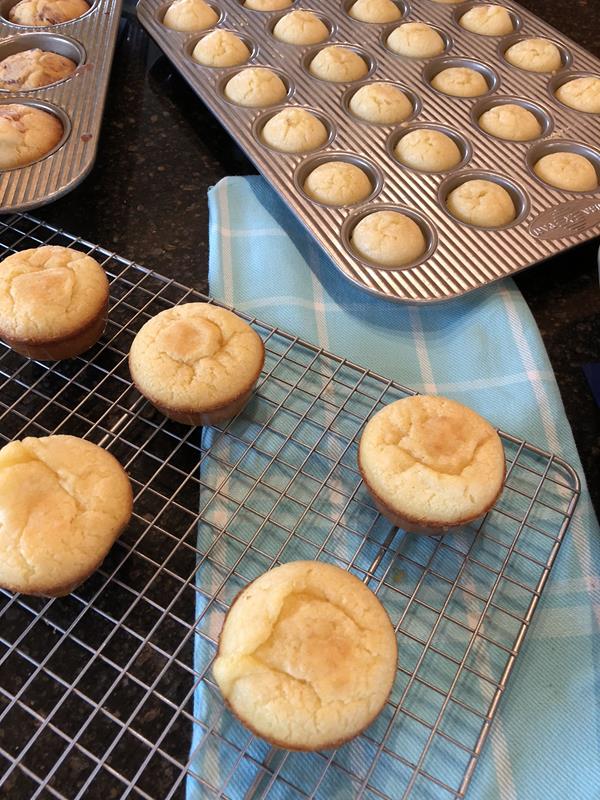 Need an easy freezer friendly breakfast that your kids will love?
Pancake muffins were all the rage in the internet world a few years ago. You saw them everywhere. They were on blogs, Pinterest, magazines, and more.
I can totally see why they were so popular. They are a quick and easy kid friendly breakfast that can be made ahead and kept in the fridge or freezer.
I started making them a few years ago and have been making them ever since. We still eat regular pancakes and my oven pancakes, but pancake muffins are great for keeping in the freezing.
A few weeks ago I stocked my freezer with pancake muffins. I actually made a triple batch of pancake batter and made them into various pancake muffins and decided to take some quick pictures to share with you how I made them.
If your house is anything like mine than easy make ahead breakfasts are a necessity.
My kids are all on different schedules this year. One leaves very early in the morning, one has college classes late in the day, and my son often starts one or two subjects of homeschooling before he comes down for breakfast.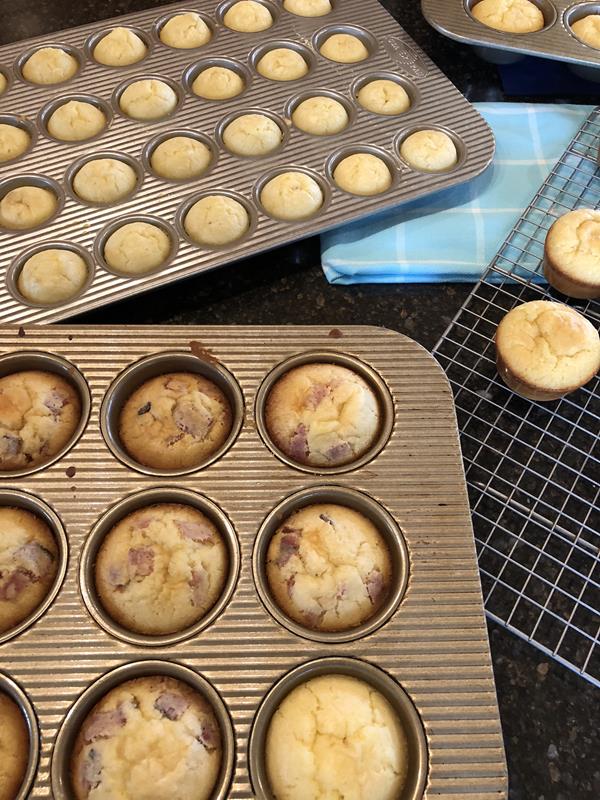 Basically breakfast has become a come and go type of meal at our house. Everyone eats when they want and what they want.
My goal is to have easy things on hand that they can just grab quickly. Yogurt, granola, boiled eggs, and things like pancake muffins all work great for easy breakfasts for kids or adults.
One of the things that I love about pancake muffins is that they are easy to change up with whatever add ins you want. They work with just about any pancake batter.
You can use regular pancake batter, gluten free pancake batter, a healthier type of pancake batter, and more. I have links to my favorite pancake batters below. Once you have your batter made you can stir in whatever you want.
You can make them plain. You can stir in blueberries.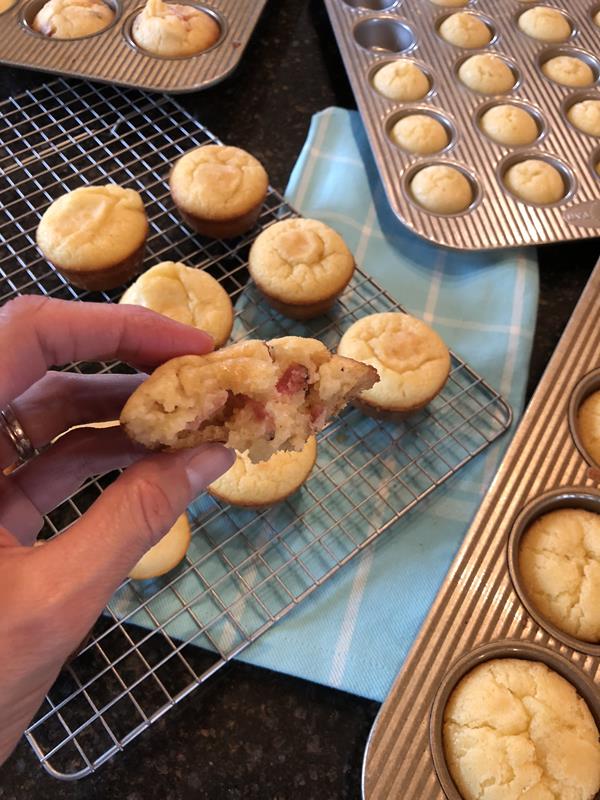 You can stir in cooked bacon or sausage. For a maple bacon or maple sausage version add a few tablespoons of maple syrup to the batter.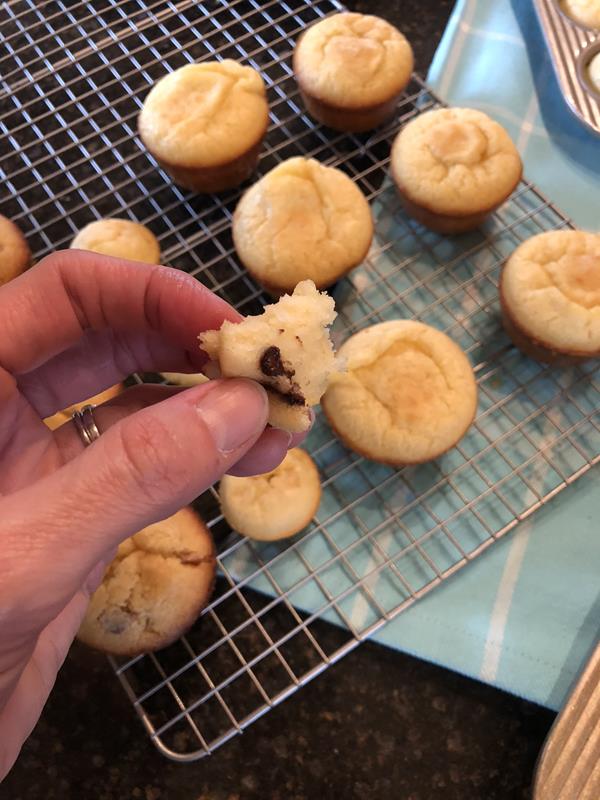 Chocolate chips are another favorite add in. My kids love them.
You can make pancake muffins in a regular muffin tin or a mini one depending on what size that you want.
I bake them and let them cool and then I freeze them in zip top type freezer bags. My kids then take them out of the freezer and microwave them to heat them up.
They often just eat them as is like you would a muffin. If they have time they dip them in maple syrup or put jam on them.
No matter how you make them I think you will love them! If you haven't tried pancake muffins you need to.
My Favorite Pancake Batter Recipes:
Need more easy breakfast ideas? You might like these: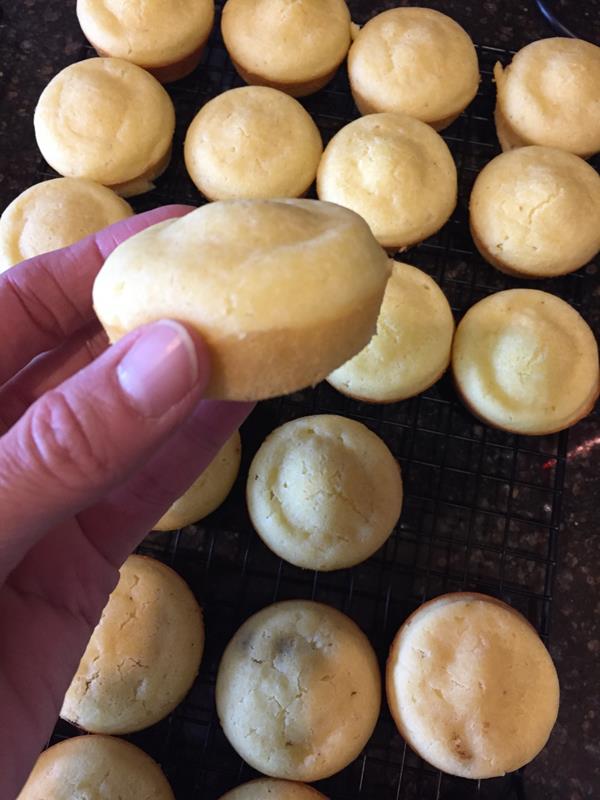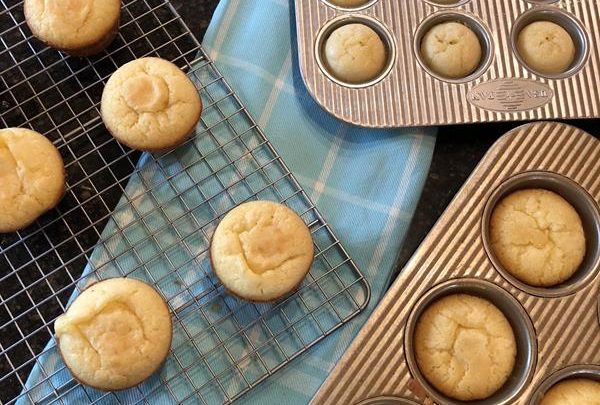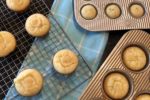 Pancake Muffins
Pancakes muffins are an easy make ahead breakfast that kids love.
Ingredients
pancake batter made according to directions- Any recipe that uses 2 cups flour or 2 cups dry mix will work. Use your favorite recipe. Directions for gf pancake muffins below.
Instructions
Preheat oven to 350 degrees.

Grease muffin tin. Both a regular muffin tin and a mini muffin tin work.

Pour batter into greased muffin cups filling each cup 3/4 full.

Bake large pancake muffins 16-18 minutes or until done. Bake mini pancake muffins for 12-14 minutes or until done.

Let sit for 2 minutes before removing from pan.

Serve with syrup or cool completely and freeze.
For Blueberry Pancake Muffins stir in 1 cup fresh or frozen blueberries.
For Chocolate Chip Pancake Muffins stir in 3/4 cup mini chocolate chips or regular chocolate chips.
For Maple Bacon Pancake Muffins stir in 6 pieces of cooked bacon cut into pieces and 3 tablespoons maple or pancake syrup.
For Maple Sausage Pancake Muffins stir in cooked sausage and 3 tablespoons maple or pancake syrup.