I posted this in April for Kitchen Tip Tuesday. I wanted to link to it for Frugal Upstate's egg week.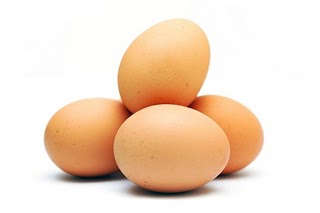 I was in the doctor's office recently waiting with my daughter. I picked up a cooking magazine to look through. That was about the only magazine worth looking at. I was so glad I picked it up though because I read a great tip. It was a tip on how to peel hard boiled eggs.
It said to cook your eggs, then drain them. After you drain them, shake them around the pan a little, breaking the shells of each egg in several places. Add cold water to the pan and let sit until cool. When cool drain and peel. The water getting in under the shell helps the shell come right off.
I have tried it and I could not believe how well this works. The peels came right off. I had never heard this tip before. We eat a lot of hard boiled eggs for breakfast, so I love this idea.