Pizza Fries make pizza night quick, easy, and delicious!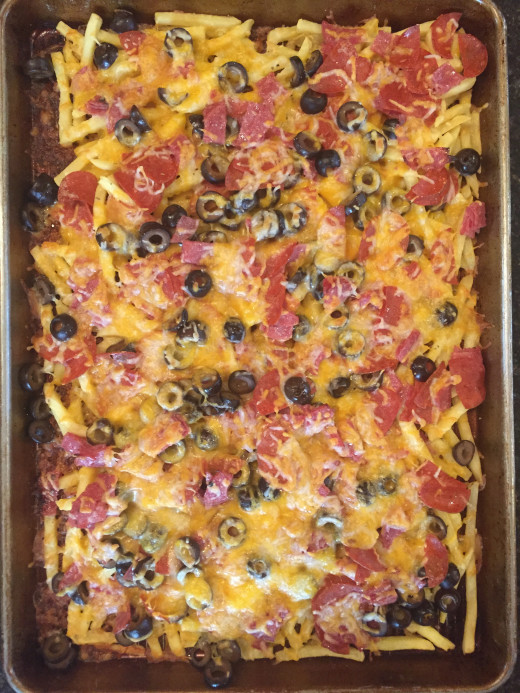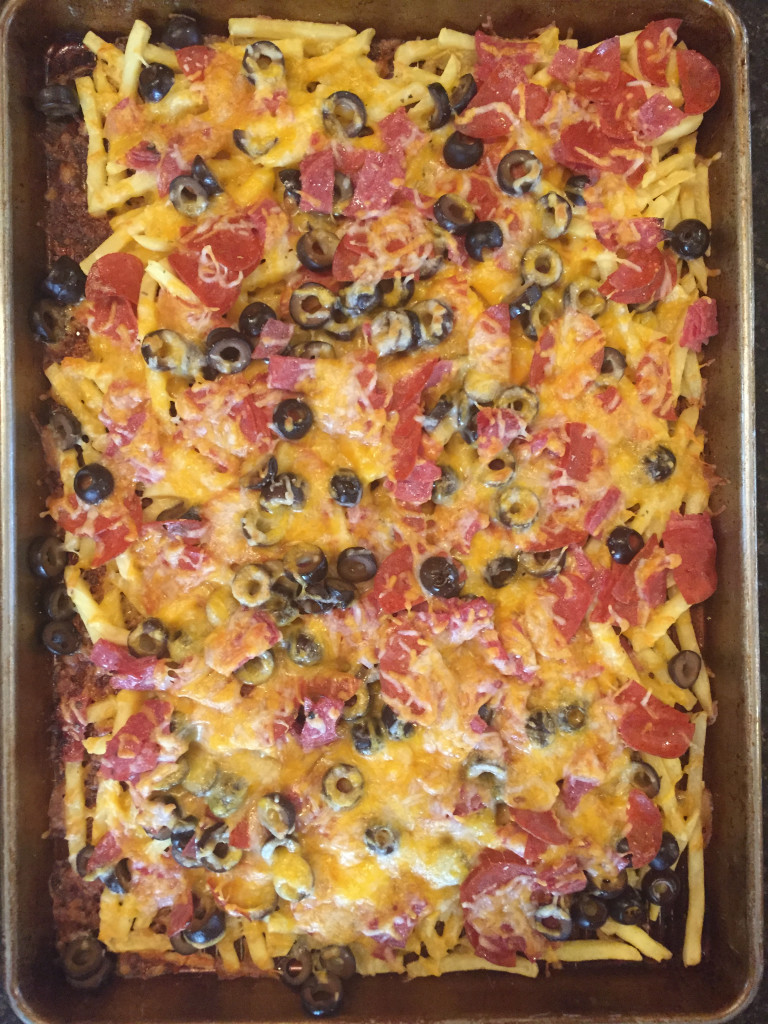 Our new favorite way to change up pizza night is to make pizza fries!
My family loves french fries. We love them as a side dish, but we also love turning them into homemade chili cheese fries, taco fries, and even bbq cheese fries. Our new favorite is pizza fries!
We have always loved french fries, but since going gluten free my family has loved them even more because they make a great gluten free base for so many things.
Friday night is pizza and movie night at our house. It doesn't always happen, but as often as possible it is our family night. For years pizza has been our favorite dinner for family night.
Sometimes though I don't feel like making pizza. Just keeping it real…On nights like that I often make tortilla pizza, but we also love to change it up and make these pizza fries.
This really isn't much of a recipe. It is more of a how to. The day I took pictures we put pepperoni, salami, and olives on them because that is what we had on hand. But you can easily use sausage, Canadian bacon, peppers, onions, or your favorite pizza toppings.
If you need a quick and easy kid friendly meal this is for you!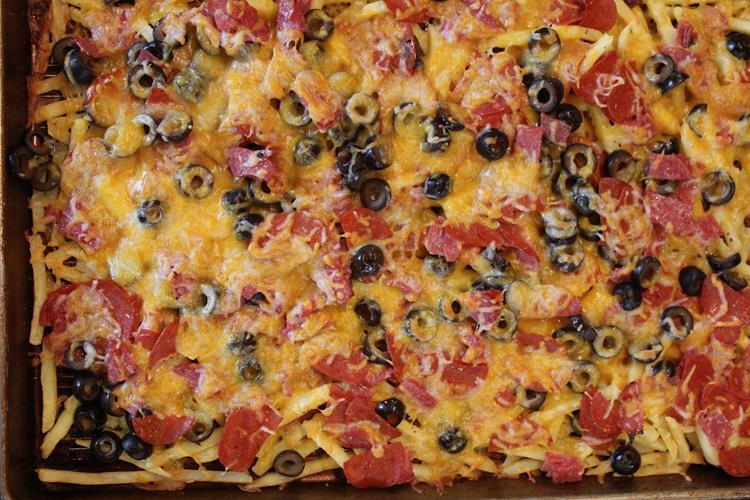 Pizza Fries
1- 32 ounce bag frozen french fries
pepperoni, sausage, Canadian bacon
sliced olives
additional pizza toppings of choice
2-3 cups shredded cheese, cheddar, colby jack, or mozzarella
optional- spaghetti, marinara, or pizza sauce for serving
Preheat oven to 425 degrees.
Spread french fries on a cookie sheet or baking pan.
Bake for 12 minutes.
Stir fries.
Top with meat, olives, cheese, etc.
Bake for 12-15 minutes more or until fries are done and cheese is melted and slightly browned.
Serve with sauce if desired.