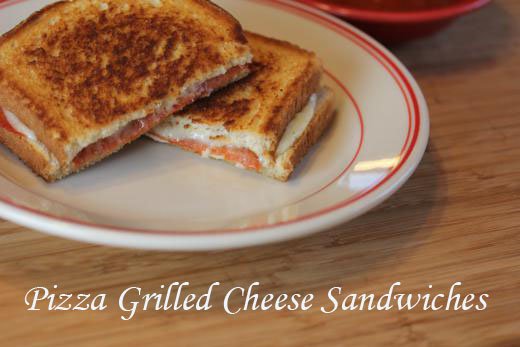 Friday night pizza is a family tradition at our house. We occasionally miss a week, but in general Friday dinner is pizza.
I recently had a crazy busy Friday though and knew pizza was just not going to happen that night. I did not have time to make the dough and I did not have any made up ahead of time. Not wanting to disappoint my kids I knew I had to come up with something pizza like for dinner that they would enjoy.
Grilled cheese sandwiches are a favorite of mine, so I thought why not make a pizza sandwich. I could easily use the flavors of pizza, but in a sandwich. I knew the kids would love it and it would save me a ton of time, which would give us a pizza night with the work of pizza. So, grilled pizza sandwiches were created.
And my kids loved these. They will now be a regular meal at our house and will work perfectly for those busy Fridays that I do not have time to make regular pizza.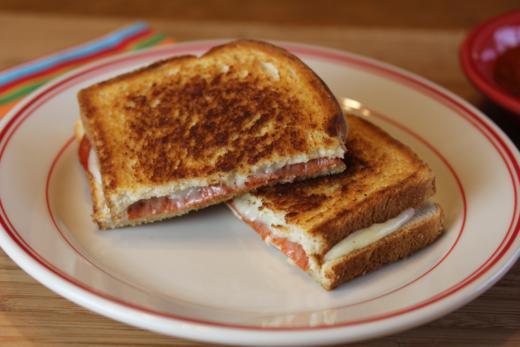 I made these on my electric griddle, but you could easily make these as oven grilled cheese as well.
If you have a weekly pizza night, I encourage you to give these a try. They are delicious and fun!
Grilled Pizza Sandwich
8 slices of bread

6 ounce  package of pepperoni

4 slices provolone cheese

4 slices mozzarella cheese

butter

marinara or pizza sauce for dipping
Butter one side of each piece of bread.

Place on piece of provalone cheese, several pieces of pepperoni, and a piece of mozzarella cheese on each piece of bread. Top with another piece of bread and place buttered side down on hot griddle or pan.

Cook for 3-4 minutes or until bread is golden brown and toasted.

Flip sandwich over and cook a few more minutes or 

until

 cheese is melted and both sides are golden brown and toasted.