If you follow me on Facebook or Instagram you have probably seen my posts about the book Unbroken over the last week. I started the book last week and finished it Monday night.
I loved the book Unbroken!
Unbroken has been in my to read pile for several years. I have had heard great things about it, but did not get around to reading it until this last week. I loved it.
It is a hard story to read simply because of the reality of what happened, but it was so good. I had trouble putting the book down to get anything done.
Most of the time I made myself wait until the evening to start reading because I knew if I started reading it, I would not put it down to get what I needed to do done. It is an amazing story of survival and forgiveness. It is going to go on my list of must reads for high school home school reading for my kids. It was that good.
I have read 46 books so far in 2015 and it was my favorite book this year. If I had to make a list of my top 10 books that I have ever read, I think this one would make the list.
If you have not read Unbroken: A World War II Story of Survival, Resilience, and Redemption
and enjoy non-fiction history type books, I highly recommend it.
If you have read it I would love to hear your thoughts.
Now let's talk ebooks vs print books.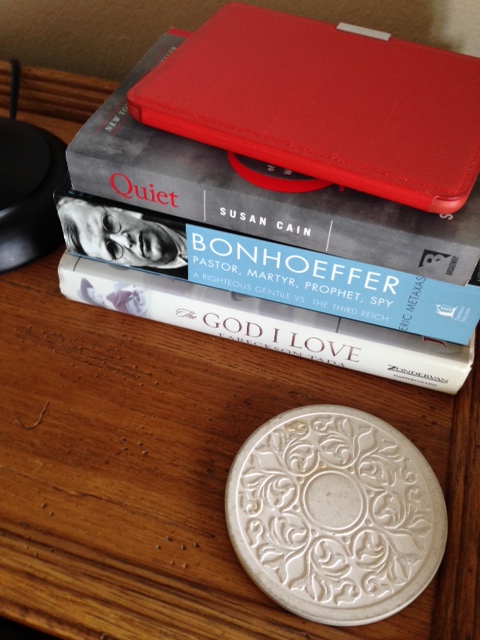 Over the last few years I have read a lot of books both in ebook form and print form. I love them both, but the more ebooks I read, the more I find myself preferring books in print.
In 2014 I read 40 books and at least half were ebooks. Of the 46 books I read in 2015 only about 12 were ebooks. In 2014 I definetly loved ebooks. In 2015 I found myself really preferring print books.
I still love ebooks for waiting at doctor's appointments, reading in the car, traveling, etc., but when I am at home or other times where it is easy to take a regular book, I prefer a real book over an ebook.
Ebooks definitely help me read more because I always have a book with me. Over the last few years I would not have been able to read 40+ books a year if I did not read ebooks. I love them and see the value in them, but I think I will always prefer a good old fashioned print book.
How about you? Do you prefer ebooks or print books? Which one do you read the most?