This Pumpkin Bundt Cake is moist, delicious, and easy to make! It is perfect for the fall and holidays!

My sisters and I have been making this cake for years. I don't remember where the recipe first came from, but we love it.
It is quick and easy to make and is full of flavor. It makes a great fall and winter dessert.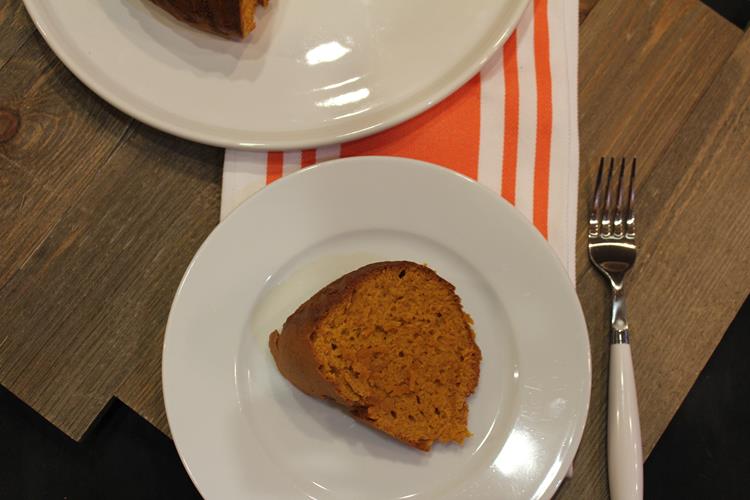 It calls for basic ingredients, so it is not only easy to make it is also inexpensive.
This cake does call for an ingredient that is a little different and that is instant butterscotch pudding. I know that sounds a little bit strange, but it gives it a great flavor. You really can't taste the butterscotch, it just gives that pumpkin an extra depth of flavor that is delicious.
This is also a very moist cake. The combination of the pumpkin and the instant pudding give it a great texture.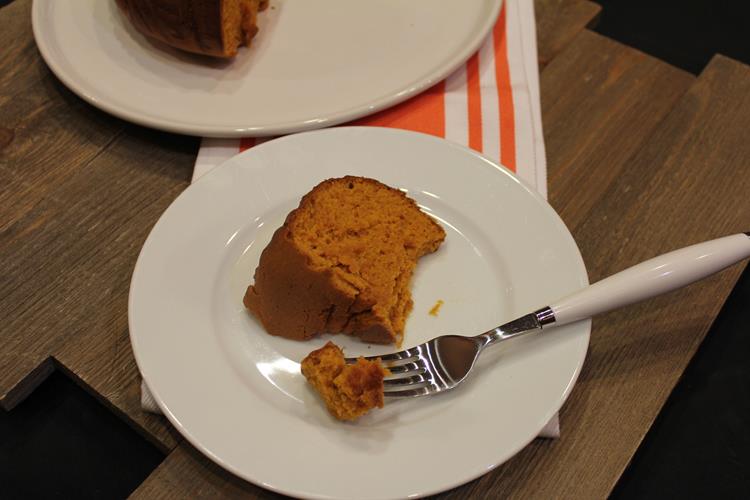 I usually just keep this simple and serve it as a plain bundt cake, but you can easily make powdered sugar glaze to drizzle on top of it.
If you need a simple cake for the fall and holidays this is the perfect dessert!
I share below in the recipe how I make it gluten free!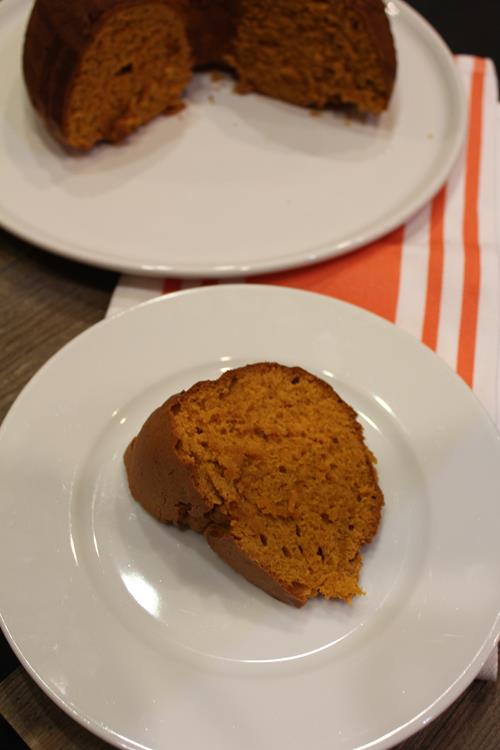 Pumpkin Bundt Cake
1 package yellow cake mix ( I have used a King Arthur Yellow Cake mix and it works great)
1 package (3.4 ounces) instant butterscotch pudding mix
4 eggs
1/4 cup water
1/4 cup vegetable oil
1 cup canned pumpkin
1 teaspoon cinnamon
In a mixing bowl combine ingredients.
Beat on low speed for 30 seconds; beat on medium for 2 minutes.
Pour into a greased and floured 10-in. fluted tube pan.
Bake at 350° for 50-55 minutes or until a wooden pick inserted near the center comes out clean.
Cool in pan for 10 minutes before removing to a wire rack to cool completely.