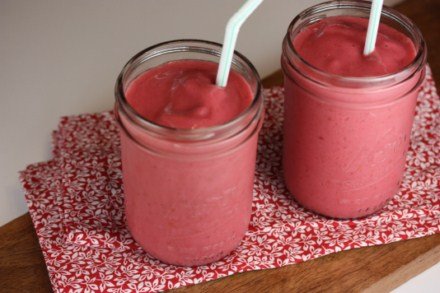 Raspberries and lemonade make the perfect drink combination for summer, but really I love that combination all year long.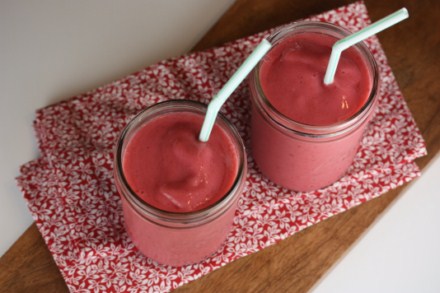 And since Raspberry lemonade is one of my favorite things to drink, I thought why not turn it into a smoothie.
Doesn't that look good! I know you want one. And they are so easy to make because they only contain three ingredients.
Raspberry lemonade may just be my new favorite smoothie to make. They make a delicious breakfast, lunch, or snack.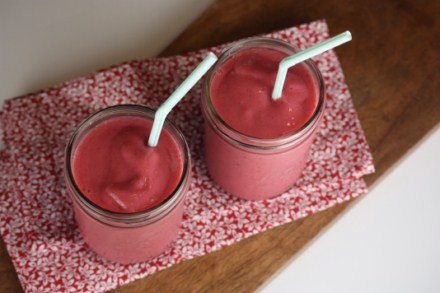 Raspberry Lemonade Smoothie
1 cup lemonade
1 cup vanilla yogurt
1 1/2 cups frozen raspberries
Combine ingredients in a blender and mix until blended well.
Serve and enjoy!
Makes about 2, depending on the serving size.