Sausage Sauerkraut Sloppy Joes are quick and easy to make and if you love sauerkraut you will love these!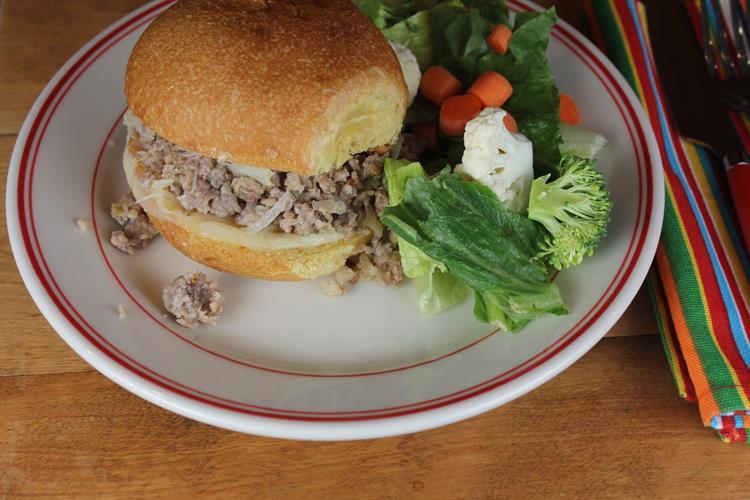 My husband and both my girls love sauerkraut. My son and I on the other hand are not big fans of it. We will eat it, but it certainly not something that we pile high on a hot dog or sausage. It is okay, but we can easily do without.
My girls and husband on the other hand will eat it on hot dogs, sausages, and have even been known to eat it by the spoonful. So, when I saw a recipe in a Taste of Home magazine for Sloppy Ottos I knew I had to give a version of them a try.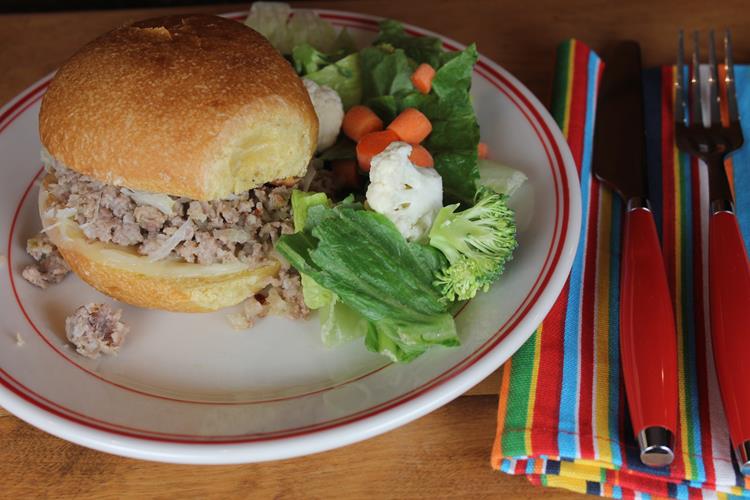 The recipe was called Sloppy Ottos, but we decided to change the name up and call them Sauerkraut Sloppy Joes. They are the same basic idea of sloppy joes, but they are made with sausage and sauerkraut instead of ground beef and tomatoes. Whatever you call them they are good. Even my son and I enjoyed these!
The recipe was pretty basic, but I did change it up some. I increased the meat and I decreased the sauerkraut. The sauerkraut lovers in my family thought I could have easily increased the sauerkraut. My son and I though thought it was the perfect amount. It was there, but it was not overwhelming. If you love sauerkraut feel free to increase it.
My husband and son eat this over a regular bun. My girls and I eat it over a gluten free hamburger bun or gluten free bread.
I love how simple this is to make and I think it will freeze great.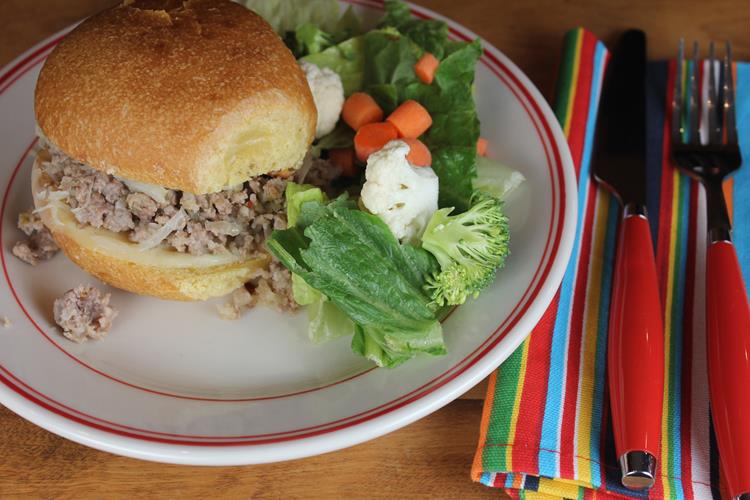 Sauerkraut Sloppy Joes
2 pounds ground sausage (I used ground breakfast sausage because it is what I had)
1 onion, diced
2 cups sauerkraut, drained
sliced provolone cheese
rolls or buns
In a skillet or pan cook sausage and onion until sausage it browned and onion is tender. Drain off any fat.
Stir in sauerkraut and cook over medium low for 3-4 minutes or until hot.
Serve over buns with cheese on top.