Taco Salad Casserole is a quick and easy family friendly dinner!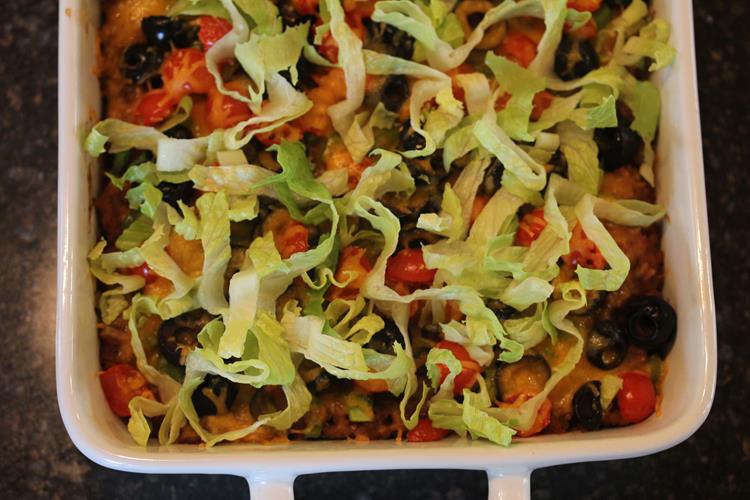 Taco Salad Casserole is an idea I first got from my mom. She described a casserole that a friend had made for them and it sounded delicious. She did not have the recipe so I kind of made it up by how my mom described it.
I have no idea if my version of this casserole tastes anything like the version my my mom had, but my family loved it.
What I love about this casserole is that it is quick and easy to make and contains everyday ingredients that I almost always have on hand.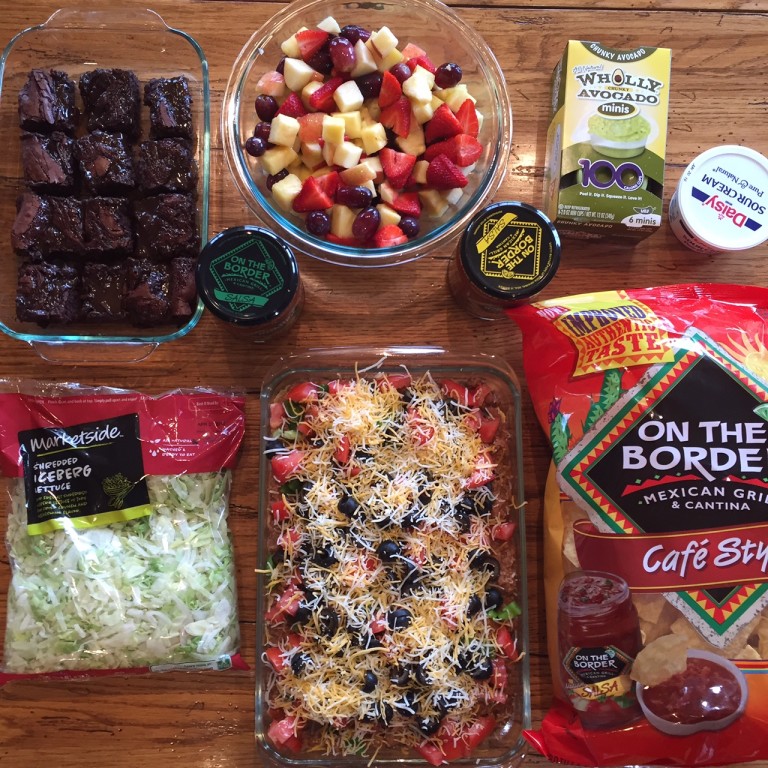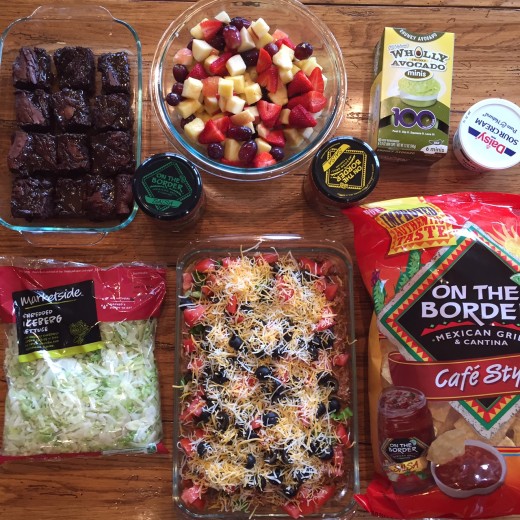 I recently made this casserole for a lunch staff meeting at my husband's office. I made the casserole and sent all the toppings for it along with a bag of chips. Everyone loved it!
I also love that this is regular food that just happens to be gluten free. As long as you use gluten free taco seasoning or homemade taco seasoning this is gluten free. I love meals like that!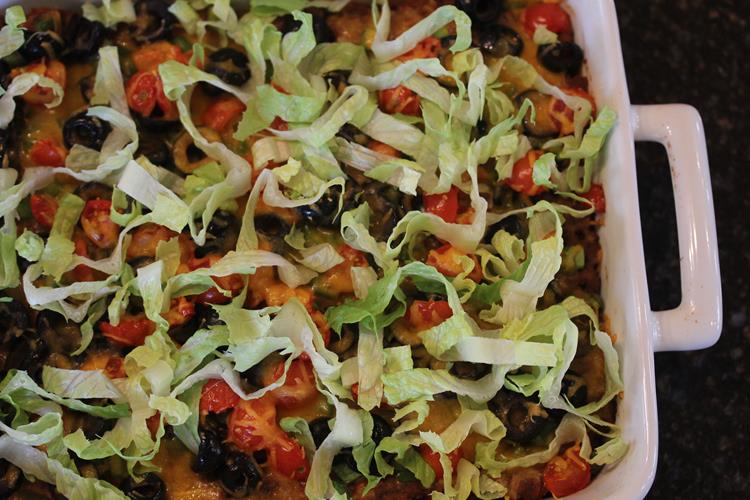 Taco Salad Casserole
2 pounds ground beef
1 – 16 ounce can refried beans
2 cups salsa
1 package taco seasoning or use homemade taco seasoning, if you are gluten free make sure it is gluten free
3 cups crushed tortilla or corn chips
1 green pepper, diced
1 tomato chopped
1 – 6 ounce can olives sliced
1 ½ cups shredded cheddar, Monterey jack, or pepper jack cheese
2 cups shredded lettuce
Preheat oven to 350 degrees.
In a skillet cook ground beef until browned and drain off any fat.
Stir refried beans, salsa, and taco seasoning into meat. Cook over medium low heat until heated through.
Place crushed tortilla chips in a 9×13 pan.
Spread meat over chips.
Sprinkle with bell peppers, tomatoes, olives, and cheese.
Bake for 25 minutes.
Sprinkle lettuce on top of hot casserole and serve.