I love the monthly posts that I have been doing sharing a look at my Instagram pictures because it is a fun way to share a look into my life that I don't always have time to share here on my site.
Since my family made a quick trip to Oregon last week, September's pictures include a few pictures from my trip. The captions below are what I posted on Instagram. Anything in parenthesis is added information for you all.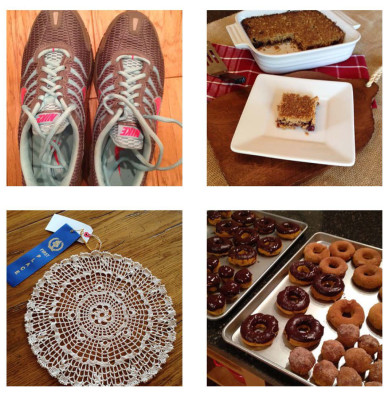 1. Love my new running shoes! 3.25 miles tonight. Good shoes makes a big difference for me.
2. Working on recipes using my gf baking mix. These turned out so good! #glutenfree ( I plan to share this recipe soon on my Gluten Free Baking Mix Site)
3. My daughter's 2nd year for a blue ribbon at the county fair. She does not get this talent from me. 🙂
4. My 13 year old and I are not football fans, so we made gf pumpkin doughnuts instead of watching the game with the rest of the family. They will be delicious for Sunday morning breakfast! #glutenfree ( You can find the recipe here for the gluten free pumpkin doughnuts.)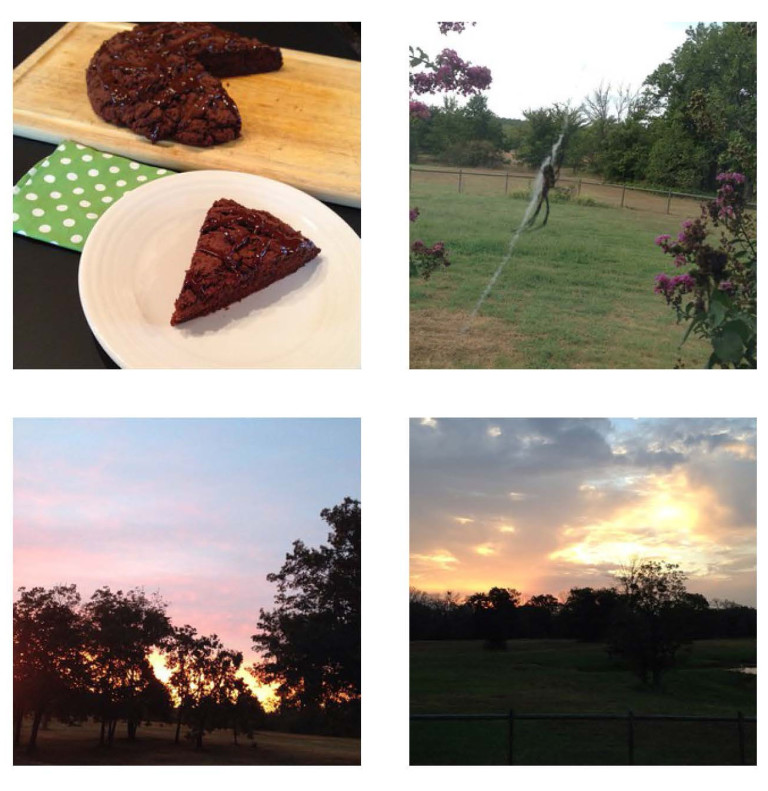 1. I love recipe testing days. Delicious!
2. Just looked out my kitchen window and saw this. Not sure I will ever get used to the bugs and spiders in OK. At least this one is outside. 🙂
3. Beautiful evening!
4. Beautiful view this morning!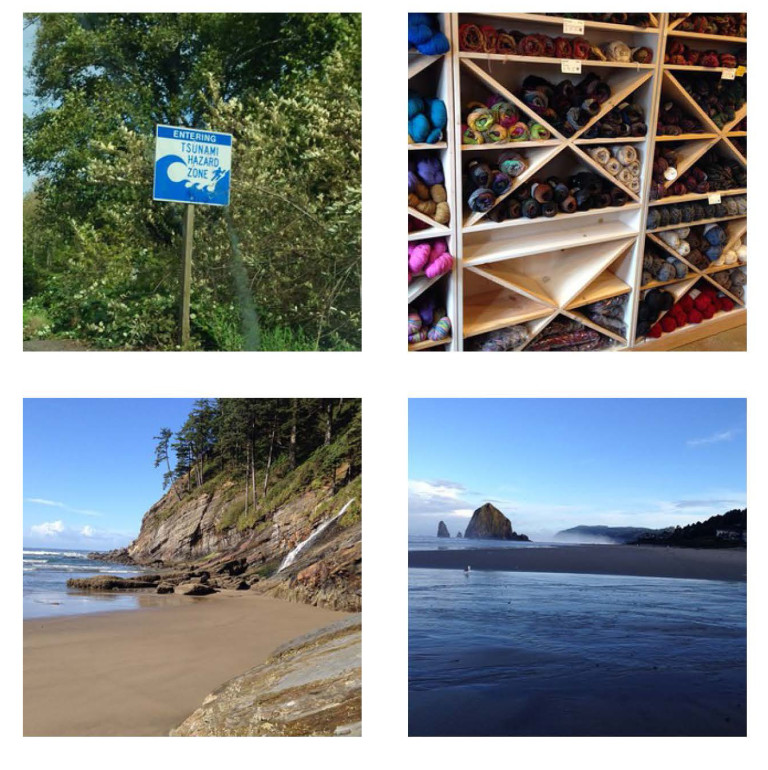 1. We are not in Oklahoma anymore. You know you are not in middle America when you see a sign like this. 🙂 Enjoying a few days vacation in Oregon.
2. My daughter could have stayed all day on this yarn store! ( This was a yarn store in downtown Cannon Beach, OR that we found last week on vacation.)
3. My three favorite things about Oregon waterfalls, trees, and ocean. When they are all in one view it is pretty amazing! ( If you live in OR and have never been to Short Sand beach just south of Cannon Beach, you need to go. It is one of my favorite beaches in OR. It is well worth the 3/4 mile or so hike in to see it.)
4. I am going to miss this view. #oregonvacation ( We stayed in Cannon Beach and this is what my view was for several days. I took this while running on the beach one morning.)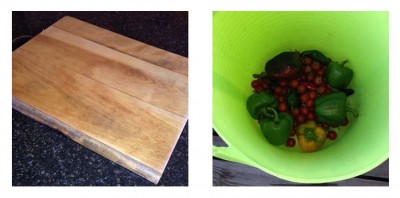 1. You know you have a food website when you buy a large antique wood cutting board on vacation and are determined to fit it in your suitcase just because you know it will look great in photos. And guess what bag I opened first to make sure it made it fine. Yes I am a food blogger. 🙂
2. Came home from vacation to garden fresh tomatoes and peppers. So glad they are still alive. Hopefully I will get a few more before they are done for the year.