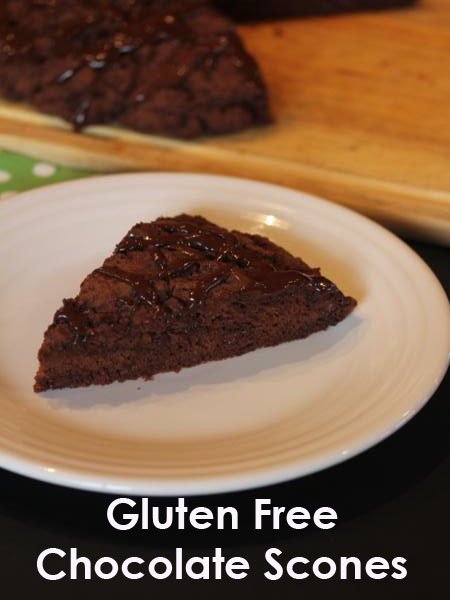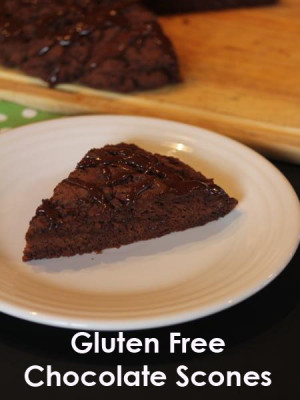 Gluten Free Chocolate Scones?! Yes, please!
My kids love scones. They love them for breakfast, lunch, snacks, and desserts. They will pretty much eat them anytime, so I love coming up with new gluten free scone recipes.
These scones are definitely more on the dessert side because they are sweet and contain quite a bit of chocolate, which is why I named them double chocolate.
Now, don't get me wrong, my kids would love these for breakfast, but I try to save them for a fun dessert type treat. I do think they would be perfect for a holiday or birthday breakfast though. What a fun treat chocolate scones would be for breakfast!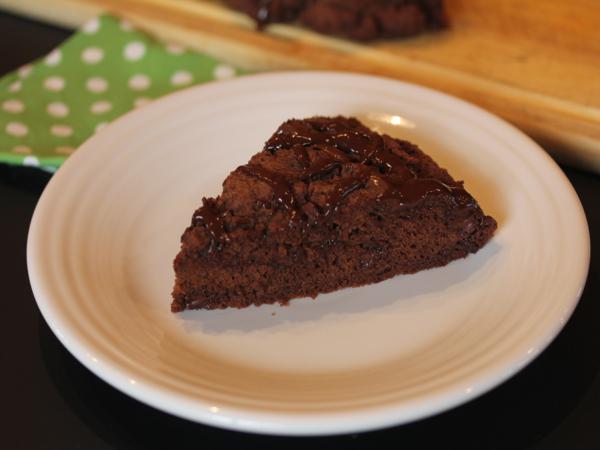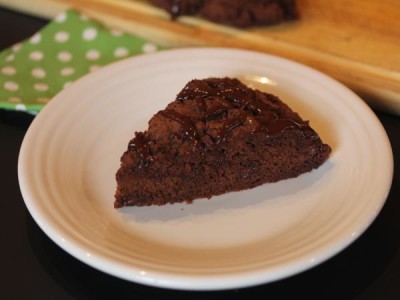 Gluten Free Double Chocolate Scones
1 1/4 cup rice flour
1/2 cup sweet rice flour
1/4 cup cornstarch
1/4 teaspoon xanthan gum
1/2 cup baking cocoa
1/2 cup brown sugar
2 teaspoons baking powder
1 teaspoon baking soda
1/2 cup butter, cubed
3/4 cup plain greek yogurt
1/2 cup buttermilk
1 egg
1 cup chocolate chips
In a large bowl combine rice flours, cornstarch, xanthan gum, cocoa, brown sugar, baking powder,  and baking soda. Cut in butter until it resembles coarse crumbs and butter is about pea sized. Set aside.
In another bowl combine yogurt, buttermilk, and egg. Add to butter/flour mixture just until batter is completely moistened.
Stir in chocolate chips.
Press onto cookie sheet or pan into a circle until about 1 1/2 inch thickness.
Bake at 400 degrees for 17-19 minutes.
Cut into triangles and serve.