Today's kitchen tip is a simple tip for the best pot of beans. Adding just one simple ingredient, most of you have on hand, really will take your pot of beans to the next level.
Beans are one of the most inexpensive versatile foods in our kitchens, yet so many people overlook them in everyday cooking.
Beans are inexpensive to buy. The least expensive way to buy beans is dried, but even canned beans are relatively inexpensive for what you get. They are also easy to change up in all kinds of different recipes. You can use them in Mexican food, italian food, soups, or just cooked up in a big pot.
Today I am going to share my simple way to get the best pot of beans. Really this tip is so simple.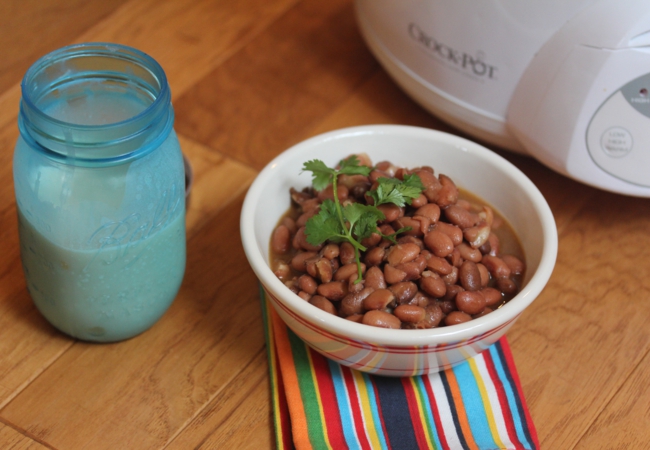 Bacon grease.
Yes, good old bacon grease. If you are not saving your bacon grease you are missing out. See that jar next to the bowl of beans? It is full of bacon grease. I keep it in my fridge and use it in so many things. It works great in place of oil in things like frying eggs or fried rice. You can use it for vegetables like green beans or in a pot of homemade refried beans. But my favorite use for bacon grease might just be in a pot of beans.
If I am making a pot of slow cooked black beans or pinto beans I just add a couple tablespoons of bacon grease to the crock pot when I put everything else in. Yes, it is that easy. The flavor of the bacon grease will cook all day with the beans and your beans will be delicious.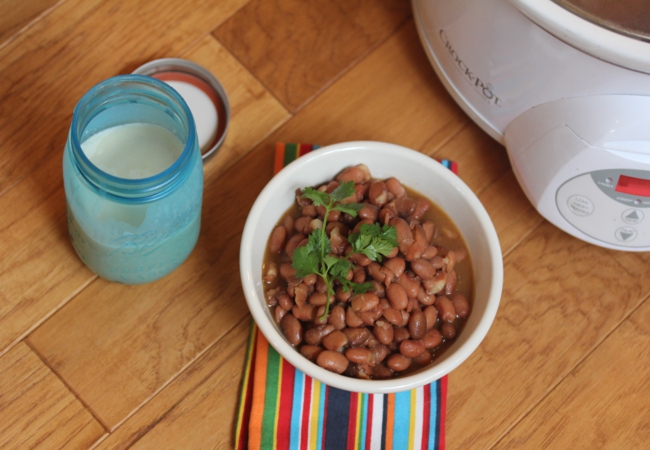 And if you are using canned beans instead of dried beans, add just a little bacon grease to them as you are heating them up. It is so good!
For the best pot of beans, I highly suggest a little bacon grease. It is as simple as that!
Stay tuned for the recipe for the pinto beans pictured at the top of the page. I made them a few weeks ago and they were gone in no time.
Earlier this week on Facebook I asked how many people saved their bacon grease to use in other things. It was so fun to read all the answers and different things people use bacon grease for.
Do you save your bacon grease? If so what is your favorite use for it?