These pizza sloppy joes are a quick, easy, and family friendly meal.
Sloppy joes are a great quick and easy dinner and when you combine them with the flavors of pizza, you have a winning combination. My kids love these and I love how easy they are to get on the table even on busy nights.
These also freeze great. Keep them in the freezer with some hamburger buns and shredded cheese and you have a simple freezer meal perfect for any night of the week.
This filling is also good on top of a baked potato for a simple pizza baked potato.
This is also one of those recipes that you could easily change up for how you like it. Add onions and/or peppers to the meat when cooking. You could also add mushrooms, ground beef, Canadian bacon, etc. Add your favorite pizza toppings to the basic recipe to give it the flavors that you enjoy.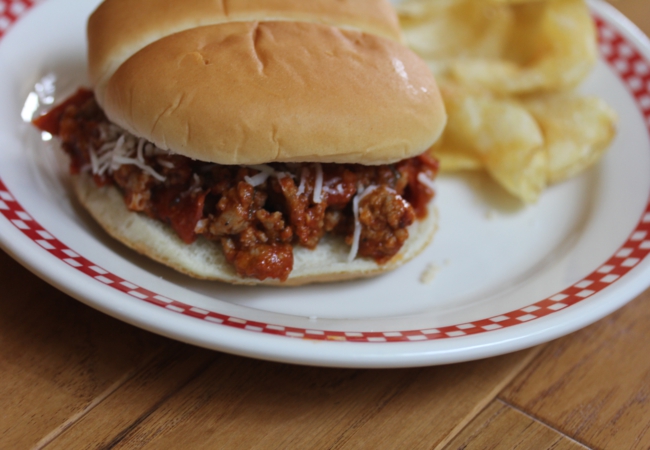 Pizza Sloppy Joes
1 pound ground breakfast sausage
8 ounces pepperoni chopped
2 cups pizza or spaghetti sauce
1 cup mozzarella cheese
hamburger buns or rolls
In a skillet brown sausage until no longer pink. Drain off any fat.
Add pepperoni and sauce. Cook over medium low heat, stirring occasionally for about 5 minutes.
Spoon mixture over hamburger buns and sprinkle with cheese.
Serve and enjoy!