Slow Cooked Southwest Chipotle Chili Chicken Soup is a simple soup perfect for fall and winter!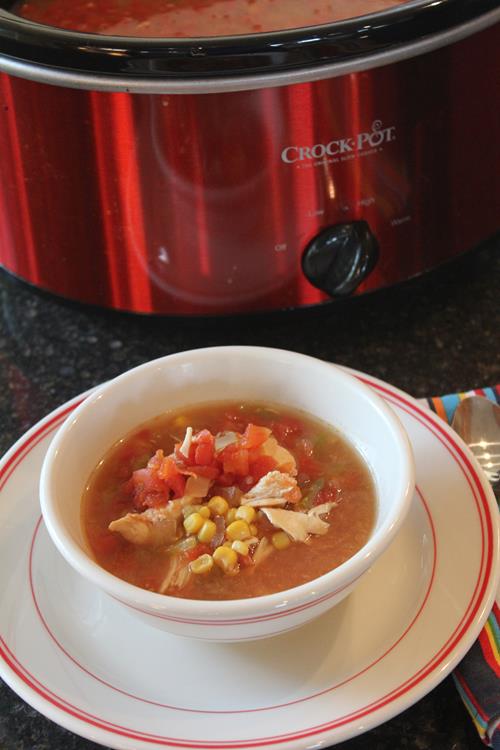 Soup is just about the perfect meal this time of year and I love sharing new recipes for it.
A few years ago I did a series called Souper Monday. Every Monday I posted a new soup recipe. I loved that series and it was very popular. So many people love soup. It is a great simple, budget friendly meal to make.
I don't have plans to bring that series back, but my family loves soup and I make it at least once a week this time of year.
So, I have been having fun experimenting with new recipes and plan to share quite a few soup recipes over the next couple of months.
Today's recipe is for a simple soup full of flavor. It is similar to a chicken taco soup or a southwest chicken soup, but for this recipe I used chipotle chili powder. It gives it so much flavor. It is delicious!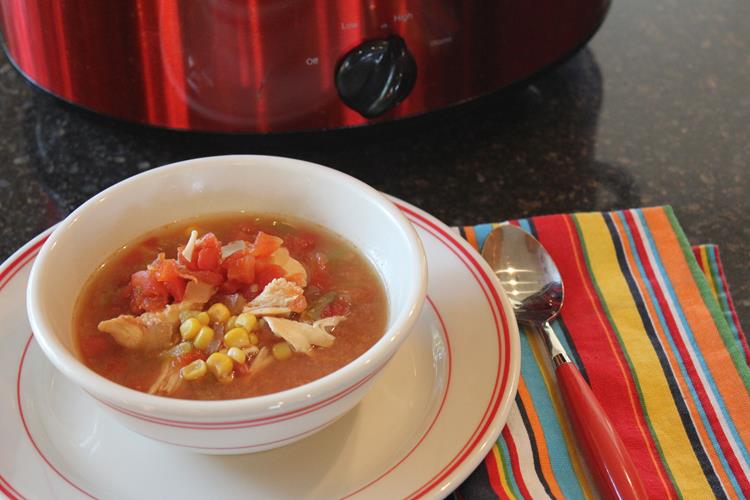 Slow Cooked Southwest Chipotle Chili Chicken Soup
1 onion, finely chopped
2- 14.5 ounce cans diced tomatoes
1 – 4 ounce can diced green chilies
1 -15 ounce can corn, drained
2 cloves minced garlic
1 teaspoon dried oregano
2 teaspoons ground cumin
1 teaspoon chipotle chili powder (regular chili powder will work, but chipotle gives it a different flavor)
4 cups chicken broth
2 pounds boneless skinless chicken breasts or thighs
Place all ingredients into a 5 or 6 quart slow cooker. Stir to combine well.
Cook on low for 6-7 hours or until chicken is done.
Remove chicken and cut into chunks or shred. You can also do this in the slow cooker, but it is easier to remove it from the soup to do it.
Place cut up chicken back in slow cooker.
Serve with cheese, avocado, sour cream, chips, or other desired toppings.