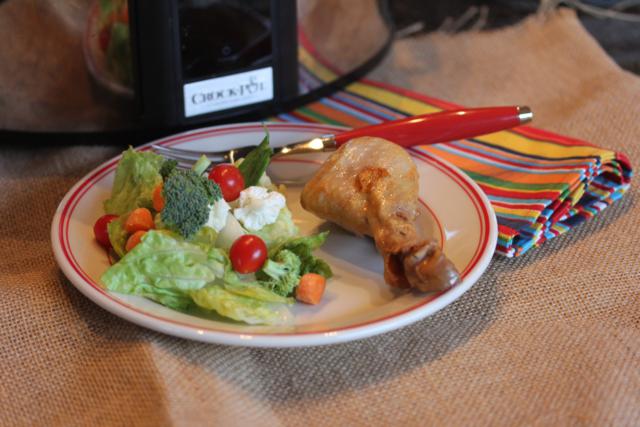 This is one of those recipes that your kids will love. And you will love it because it only contains three ingredients.
My family loves chicken legs, drumsticks, or whatever you call them. Me not so much. It is not that I mind cooking them or buying them. In fact, they are usually a very inexpensive cut of meat to buy. It is the gnawing on a bone I don't like.
Yes, I know technically you are not gnawing on the bone, but that is what I always feel like when I am eating chicken legs. I feel the same way about ribs. Yes, I am strange like that.
However, since my family loves chicken legs, I often buy them and I just pick the chicken off the bone when I eat it.
These slow cooker barbecue ranch chicken legs are one of the easiest recipes I have shared for Slow Cooker Mondays. You really cannot get more simple than three ingredients.
And if you are like me and don't like chicken legs, or you don't have any on hand, just use a different cut of chicken. It will work fine, just adjust the cooking time if needed.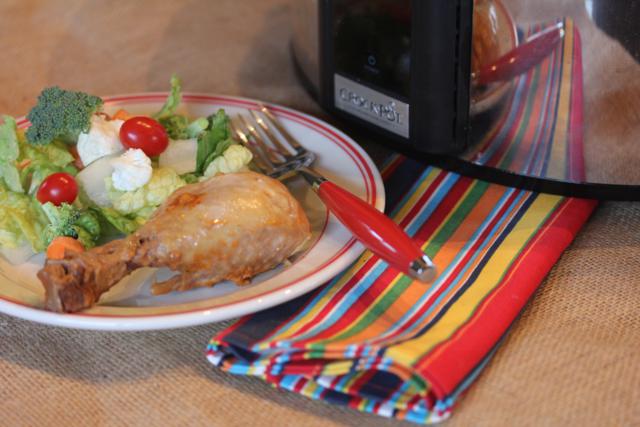 Slow Cooker Barbecue Ranch Chicken
2-3 lbs chicken legs or other cut of chicken

1/3 cup barbecue sauce

1/2 cup ranch salad dressing 
Place chicken in slow cooker and pour barbecue sauce and ranch dressing on top. 

Cook on low for 6 hours or until chicken is done. 

Serve and enjoy!