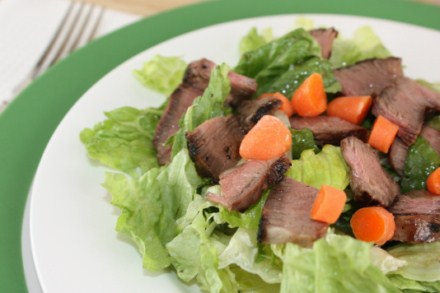 Since we love salad in the summertime, I am always thinking of new ways to serve it.
I recently served some leftover teriyaki steak with lettuce and other vegetables, and it was so good. An Asian style dressing works perfectly with this salad.
I like to make steak salad because it is an inexpensive way to serve steak. When you serve it over salad, one steak can serve several people. Finding ways to stretch meat like this really helps with the grocery budget.
Steak salad is a simple, easy, and healthy summertime meal.
Do you ever serve steak or even leftover steak this way? I would love to hear how you make yours.