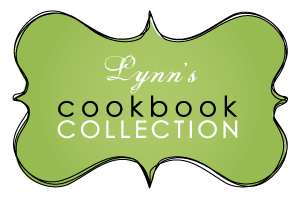 I love the science behind food. Several years ago I started watching the Cook's Illustrated television program on PBS. I instantly loved the idea of this show and how it explained the how to and the why you do things of cooking.
I immediately started checking their cookbooks out of the library, and I now own several of them.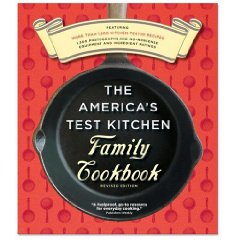 A few years ago my sister gave me a copy of The America's Test Kitchen Family Cookbook
for my Birthday. She knew that I loved Cook's Illustrated and she thought I would enjoy this cookbook. She was right. This has become one of my most used cookbooks. Many of my favorite recipes are adapted from this book.
If you are not familiar with Cook's Illustrated, they really focus on the hows and whys behind each recipe. I love that, but many people do not. Beginner cooks find many of their recipes and ideas overwhelming. This book though is different than their other books. This is more of a basic everyday cookbook. It does not have all the details behind the recipes that many of their books have.
However, that does not make it less of a book. The recipes in this book have been tested and retested. Many recipes have tips and ideas next to them. Others have ways that you can adapt them or make them ahead. It contains just enough information about each recipe without being overwhelming.
What I like about this book, is it is everyday basic food. The majority of the recipes are not complicated. Not only that, most of the recipes, contain regular, everyday ingredients.
This cookbook has simple pasta sauces, but also a few more complicated sauces. It also contains things like how to match a sauce to a certain shape of pasta. It contains chapters on cookies, cakes, pies and tarts, fruit desserts, breakfast, vegetables, poultry, and many other items.
This is a cookbook that would be perfect for a new cook. I also think this would make a great gift for a new bride or someone setting up a house and kitchen for the first time.
To me the The America's Test Kitchen Family Cookbook
is like a modern day Betty Crocker cookbook. It is set up in a similar style and has the same basic idea. And to be honest I like this cookbook better than any Betty Crocker cookbook that I have owned.
Do any of you own this cookbook? If so what is your favorite recipe from it?
This post linked to WFMW.