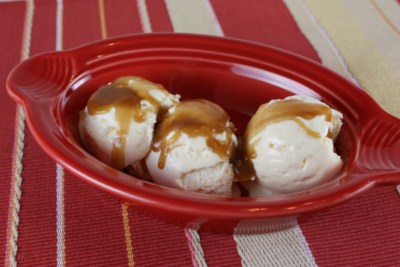 My husband loves peanut butter. He eats it on any and everything. He loves it on pancakes. He spreads in on fruit like apples and bananas and he especially loves it in desserts. In fact, he almost always requests a peanut butter dessert for his birthday.
One of his favorite peanut butter desserts is a peanut butter ice cream sundae. I found this recipe a long time ago and made it one year for my husband's birthday, and it has been a family favorite since then.
This is a quick and easy dessert to make. It also works perfectly for feeding dessert to a large group of people. For my husband's birthday this year, I made my hot fudge sauce and this peanut butter sauce. I served it with several types of ice cream. Everyone loved it because they could pick the ice cream and toppings that they liked.
You can easily add whipped topping, bananas, and any other toppings that you like. Set it up buffet style and it makes a fun dessert for a birthday party or large group gathering.
Really, if you love peanut butter you should give this a try, even if it is just for your own bowl of ice cream. You will love it.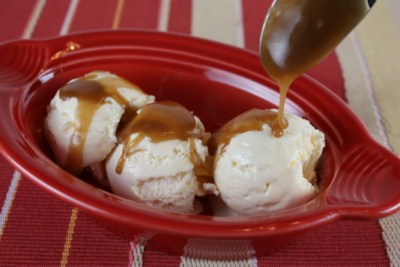 Peanut Butter Sundae Sauce
1-1/2 cups packed brown sugar
1/2 cup milk
1/3 cup corn syrup
4 teaspoons butter
1/3 cup peanut butter
In a saucepan, combine brown sugar, milk, corn syrup and butter. Cook and stir over medium heat until sugar is dissolved and mixture is smooth. Remove from the heat and stir in peanut butter, stirring until smooth. Serve immediately or cover and refrigerate until serving. This gets thick after it is cooled. If I am not serving it right away, I reheat it a little, so that it thins it out and is easy to use.
This post linked to
DIY Day
and
Tasty Tuesday
.