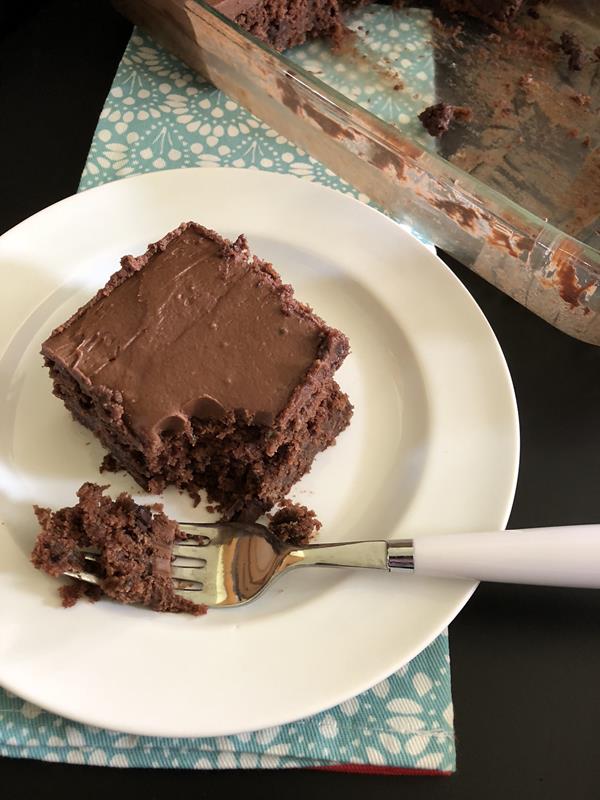 The Best Chocolate Frosting is easy to make and is delicious on just about any cake or cupcake. This frosting makes even a box cake mix taste like a homemade cake.
This frosting is my all time favorite frosting. I have been making it for years. The secret is the combination of cream cheese and butter and beating it for a long time.
I use this for yellow cakes, chocolate cakes, 9×13 cakes, cupcakes, layer cakes, and more.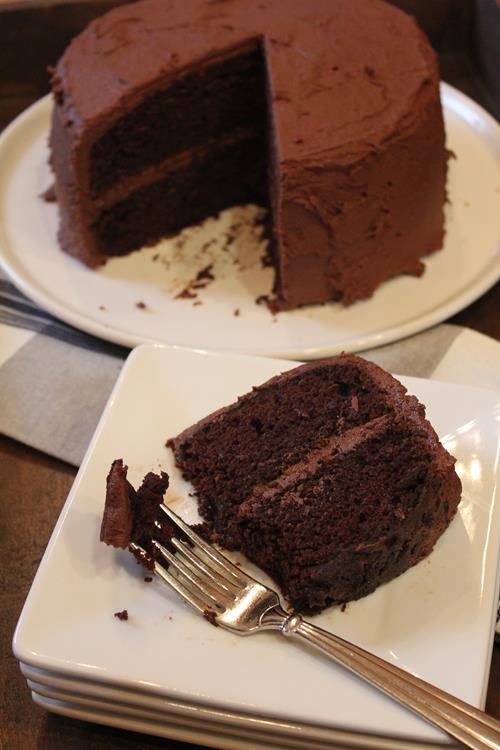 I made a Chocolate Zucchini Cake to take to a church dinner and used this frosting. (I need to share that cake recipe soon!) I don't usually frost this cake, but since I am taking it somewhere I decided to splurge and frost it.
It is a no fail, quick, and easy frosting. I know this one will always turn out and that it makes even the simplest cake taste better.
If you need a chocolate fix give it a try. And if you have just a little left over, try it spread on graham crackers. It is a great way to use up a little bit of frosting.
My Favorite Cake Recipes: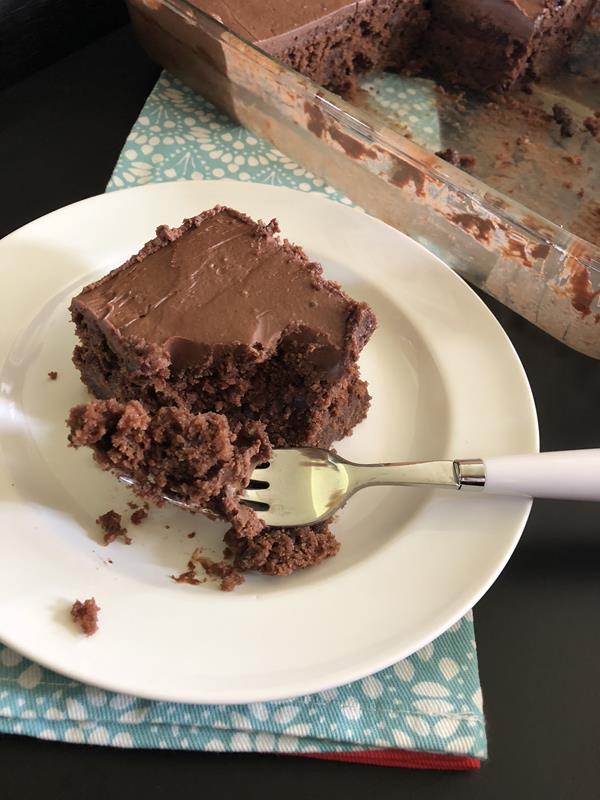 Chocolate Frosting
1/2 cup butter, room temperature
8 ounces cream cheese, room temperature
1/2 cup baking cocoa
1 teaspoon vanilla
4 cups powdered sugar
Place butter and cream cheese in a mixing bowl beat until combined about 1 minute.
Scrape down the sides and add cocoa and vanilla mix until combined.
Slowly add powdered sugar and mix until well combined. I beat for a couple of minutes. I think the texture is lighter if you beat for a few minutes.
Frost the cake and enjoy!
This amount works for a 9×13 cake or a round layer cake.