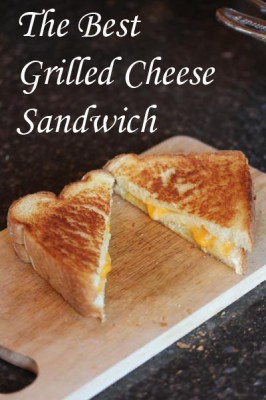 I know that claiming something the best can be dangerous because what I think is the best grilled cheese sandwich may not be the same as what everyone else thinks is the best. So, maybe I should change the title of this to what Lynn thinks is the best grilled cheese sandwich.
Really though this is more of a tip for helping you get the best grilled cheese sandwich than a recipe for the best grilled cheese sandwich.
I love grilled cheese sandwiches. They are my comfort food. I could eat them almost everyday. Getting the perfect grilled cheese, where the bread is nicely toasted and the cheese is perfectly melted, is important. I want my grilled cheese to be the best. Yes, it is the little things sometimes in cooking that makes the difference.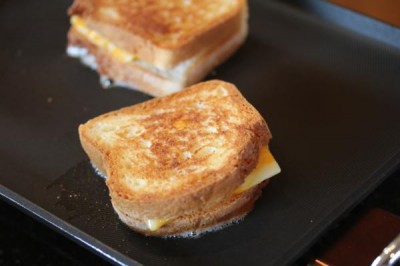 So, how do you get perfectly toasted bread on your grilled cheese. The simple trick is mayonnaise. Yes, mayonnaise. Instead of just using butter to coat the bread, use half mayonnaise.
Equal parts softened butter and mayonnaise spread all over the bread. And don't be shy on coating it, it is grilled cheese after all, healthy is not what it is about here. We are going for the best taste and texture.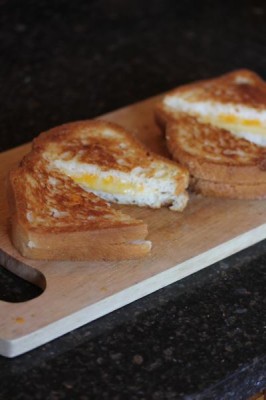 See how nice and toasted that bread is? It is the prefect color and lightly browned. The texture on the bread is just right. The cheese is melted. It is delicious.
Something about the mayonnaise being a little different of a fat makes for a crispier browner grilled cheese.
So, now let's cover the cheese. How do you get the cheese to melt perfectly without over toasting the bread. Low and slow. Don't hurry the sandwich. Too high of temperature and the bread will get too done before the cheese is melted.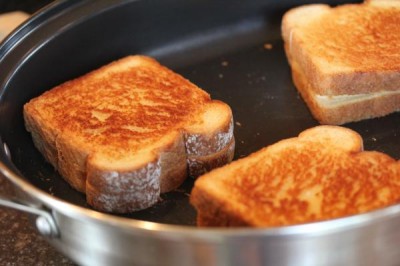 So keep it low and slow and spread some mayonnaise on the bread along with the butter and you will have what I think is the best grilled cheese sandwich.
And this works with gluten free bread and with my oven grilled cheese tip. Now go make a grilled cheese sandwich. I know you want one!