Do you miss licorice since going gluten free? Did you know that there is a gluten free licorice?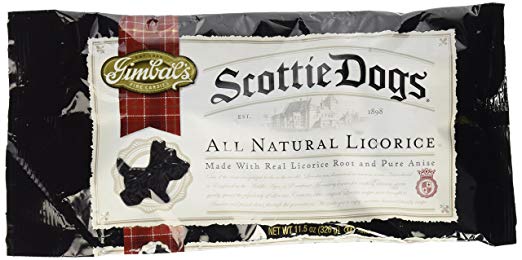 When I first went gluten free I had no idea how hard it would be to find gluten free licorice. And really I had no idea licorice even had wheat in it.
When I found out it had wheat in it, it was one of those, really it does I can't believe it, type of moments. I never even thought about the fact that licorice might contain wheat until I couldn't have gluten.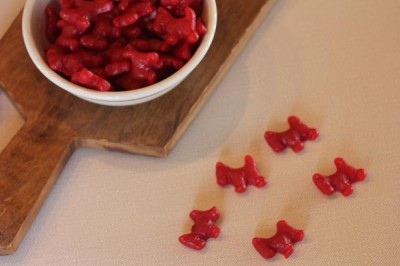 You see I LOVE red licorice. And I am picky about my licorice. I only like the red kind. Not black. Not twizzler style. Not cherry. I am talking the red vines kind that comes in the blue box or wrapper.
My family can tell you how much I love red licorice. Back during my teen years lunch was often a Dr. Pepper and a rope of licorice. Yes, I cringe at the thought, but I was a teenager, what can I say. It was not the healthiest of lunches, but it sure was good. 🙂
My love of red licorice continued as an adult, although it became a treat instead of lunch. That is until I went gluten free and discovered that I could no longer have it.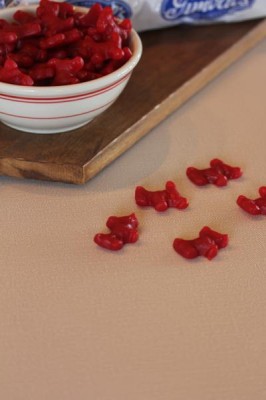 So, I can't even begin to tell you how excited I was to find that Gimbal's Fine Candies makes a gluten free red licorice. They make a black licorice that is great if you love black, but again red licorice is my choice.
And this red licorice is so very close to the real thing. Really it taste so much like the real stuff. The texture is a bit different and it is in the shape of a scottie dog, but I can't tell you how happy I was when I tasted it. This stuff is good!
I love Gimbal's Candies. They are all free of dairy, nuts, peanuts, soy, gluten, eggs, and fish. Basically they are free of the top allergens. And when you deal with nut allergies and gluten issues, it is nice to find candy that is safe to enjoy.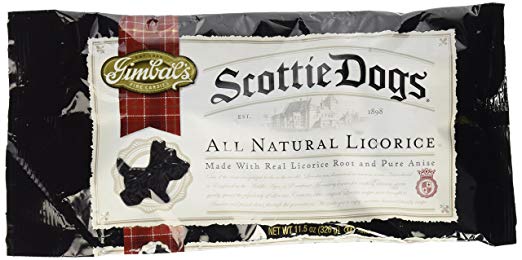 They also sell a gluten free black licorice that is really good if you like black licorice.
Now, I will totally admit this gluten free licorice is not cheap. Nor is it healthy. But it is a treat. Something I buy once or twice a year.
I just bought a big bag of it, as in a five pound bag of it, and put it into small zip top bags to portion it out and make it last longer. An open bag of licorice is a dangerous thing in my house.
You can order the red licorice straight from Gimbal's or it is available through Amazon
. Have any of you tried this gluten free licorice?
Note: This is not a sponsored post and I was not paid to write it. I love this gluten free candy and knew there were others that missed licorice as much as I did. The link for Amazon is an affiliate link, but I am receiving nothing from Gimbal's for writing this.