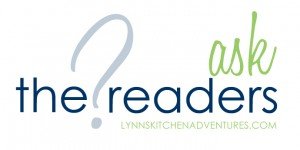 Earlier this week I shared forty of my family's favorite ground beef recipes. You all loved that post. Thank you to everyone that shared it on Facebook and Pinterest. I am so glad that you all love ground beef as much as my family does.
The topic of ground beef though brought up some interesting discussion on whether or not ground beef is actually an inexpensive budget friendly meat. The discussion got me thinking about the price of ground beef in different parts of the country and if others agree with me that it is an economical meat to buy.
In my post I mentioned how inexpensive, versatile, and family friendly ground beef is. Some of you may have disagreed with that and that is fine. I love having discussions like this where we can all learn from each other.
So today for Ask the Readers we are talking ground beef. And I would love to hear your thoughts.
I love ground beef, but I think you already know that. I will admit though that it is not quite the bargain it used to be.
Several years ago you could find it on sale for about $2 a pound, at least in my area. I have not seen it that cheap in a long time though. It is still cheaper than many other cuts of meat, but not the bargain it once was. Although most meat is not the bargain it once was.
Here are two of my local ads from this week.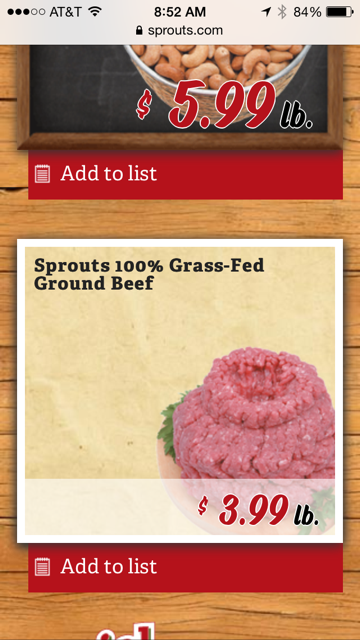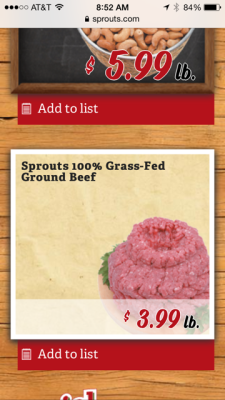 This one is from Sprouts where you can get high quality grass fed ground beef on sale for $3.99 a pound. Not a great price, but I think pretty good for the quality.
Here is another one from a local grocery store.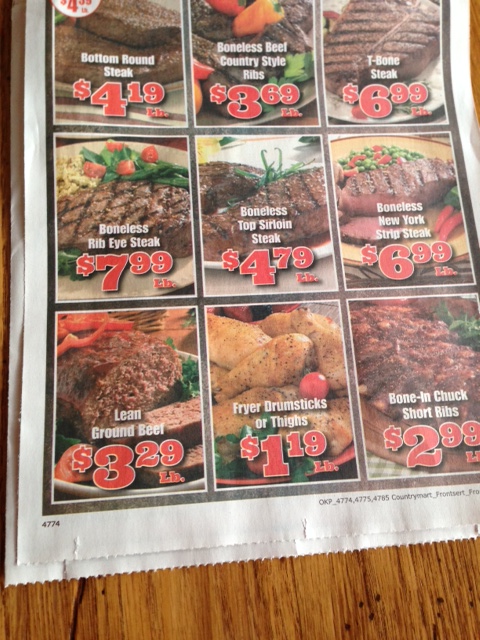 $3.29 a pound, now that is more like the price I like to pay. As you can see chicken and ribs are on sale too this week and they are cheaper per pound than the ground beef.
I love chicken and ribs. And I love to buy chicken when it is on sale. It is a great meat.
But here is why I still think ground beef is a good deal. Both the chicken and ribs that are on sale are bone in. I am paying for the bone. With ground beef I am not. I think the ground beef is more versatile, too. There is so much more you can do with ground beef than with a chicken leg.
The other thing is that 1 pound of chicken legs or 1 pound of ribs won't really feed my whole family. If I serve a lot of sides, I can make it stretch, but not like a pound of ground beef. You can also often find ground chicken or turkey on sale that can be used in place of ground beef. So I am sticking by my love of ground beef, at least as long as I can get it for a decent price.
Now that I have shared my thoughts on ground beef, I would love to hear yours.
What price are you paying per pound for ground beef where you live? And do you still find it a good budget friendly meat to serve your family?
I can't wait to hear your thoughts. I love seeing what prices are around the country and even the world. And if you love ground beef be sure to check out my post on 40 ground beef recipes my family loves.