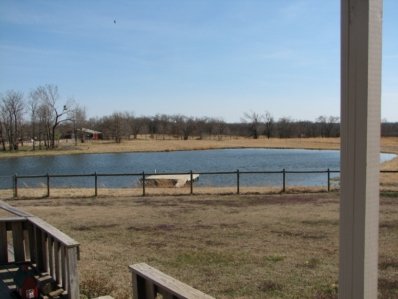 This picture does not have much to do with my kitchen, except that I am trying to enjoy the peaceful view that I have from my kitchen window and ignore the mess inside my kitchen. And with that view from my kitchen the mess is a little easier to ignore.
My kitchen has been a mess this week and not in the I have been baking a ton type of mess. It has been more of a knock down part of a wall so you can measure for new cabinets type of mess.
Last month I mentioned that I was hoping to do a few things in my kitchen soon and soon came fast and work started this week. I am taking lots of before and after pictures and I will share soon on what we are doing. I have a whole post planned on what did not work well in my kitchen and a few ways I have made do and made it work for the last nine years.
I plan to take pictures of the process and share a few posts over the next few weeks/months on what we are doing. And I am really hoping it will be weeks, not months for the project to be done.
We changed the plan this week as far as what we were doing it was a good change and will make for more space in the end. We will now have enough space that I get to keep my double ovens. I was doing a bit of a happy dance when I found that out. Those of you that bake a lot will understand why I am thrilled about that. I really needed counter top space, more than double ovens, so I was willing to give them up, but am very glad that I won't have to.
And I currently have all my appliances working, which is always a good thing. That will change once we get to the rip out everything and install cabinets phase, but I am thankful I get to keep them in working order for now.
Now, to make all the tough decisions like color, type of counter tops, and all that fun stuff that I want to make sure I get right. Anyone want to come help me with that part?! You might see a few "what should I choose posts" over the next few weeks.
I would love to hear tips, ideas, advice from those of you that have gone through kitchen remodels or big projects like this at your house. What should I make sure to have or do? Anything you didn't do that you wish you would have?
I am feeling a bit overwhelmed at all the decisions big and little that goes into this. So, I would love thoughts from those of you that have done it and survived it.