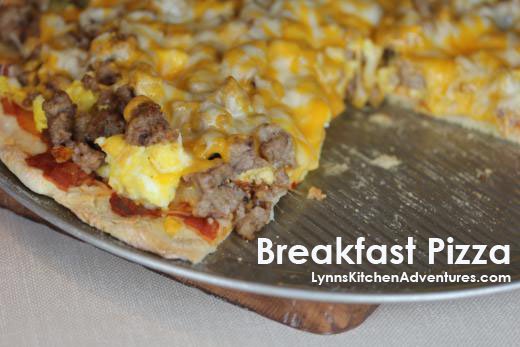 We usually have breakfast for dinner several times a month. It makes for an inexpensive, quick and easy meal that my whole family loves. We also usually enjoy pizza night once a week, so it was a good thing when I figured out I could combine two of our favorite things into one delicious breakfast pizza.
Doesn't that look so good?!
I think this would also work great for making in little individual pizzas and freezing them for quick reheating in the morning. I mean really, what kid would not like pizza for breakfast.
Have you made breakfast pizza before? I would love to hear your favorite toppings for it?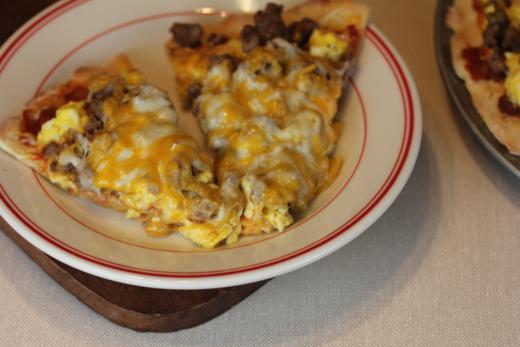 Easy Breakfast Pizza
Pizza dough enough for one large pizza ( I use gluten free pizza dough)
1/2 cup salsa
1 pound ground breakfast sausage, cooked
8 eggs, scrambled and cooked until done
2 cups shredded cheddar or colby jack cheese
Preheat oven to 425 degrees.
Press pizza dough onto pizza pan or cookie sheet.
Bake dough for 6-7 minutes to partially bake it.
Remove from oven and spread with salsa.
Top with cooked sausage and eggs.
Sprinkle with cheese.
Bake for 7-8 more minutes or until cheese is melted and heated through.