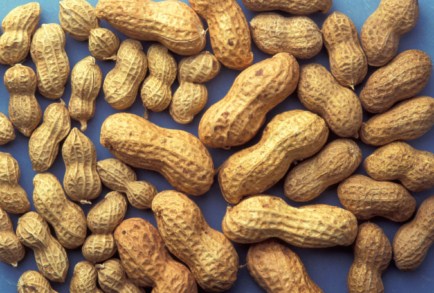 I have not posted on my main site about the food issues we have had with my daughter over the last few months. I did not want my main site to be overwhelmed with food allergy type posts.
I was waiting until we had the new section set up, but to be honest, part of me was also not ready to share our story. I needed time to step back, take it all in, and learn all I could about this newest food challenge.
Allergies and specifically food allergies run in my family, I am familiar with them, but nut and peanut allergies are a whole new and different thing to deal with. I am sure that those of you that have dealt with them know what I am talking about.
There is so much involved in dealing with nut and peanut allergies. It is overwhelming to realize all my daughter can no longer eat, and because she can't, neither can we.
I think that has been the overwhelming part. Because of the severity of nut allergies, the whole house has to act like they also have a nut allergy.
However, we are adjusting. We have had time to step back and realize that it is not so bad, and it could be a lot worse. It could be a whole lot worse.
I am far from an expert on the whole area of nut and peanut allergies, so I am hoping to learn some tips and ideas from some of you that are more experienced at it than I am.
I plan to post more next week about her exact allergy and diagnosis, and how we discovered her allergy.
But for now I am curious, if you have a nut allergy, what is it? Are you allergic to tree nuts, peanuts, sesame, all three, or just certain ones?