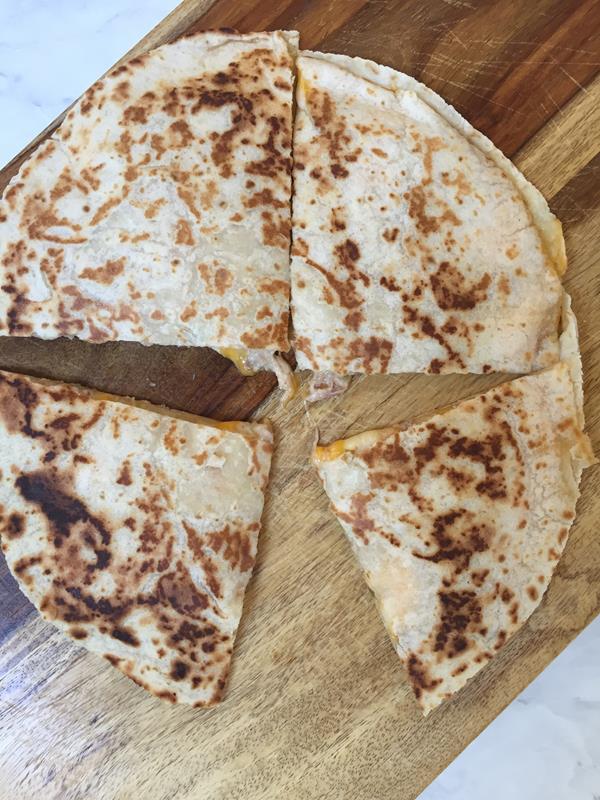 My son loves tuna melts. Loves them. They were one of the first things I taught him how to cook on his own. And he makes them for himself all the time.
They make a great meal for him because they are quick and easy to make for lunch or dinner.
We recently started changing up the basic tuna melt though and turned it into a tuna melt quesadilla. It was a fun way to change up tuna melts. I actually think I might like them a little better this way.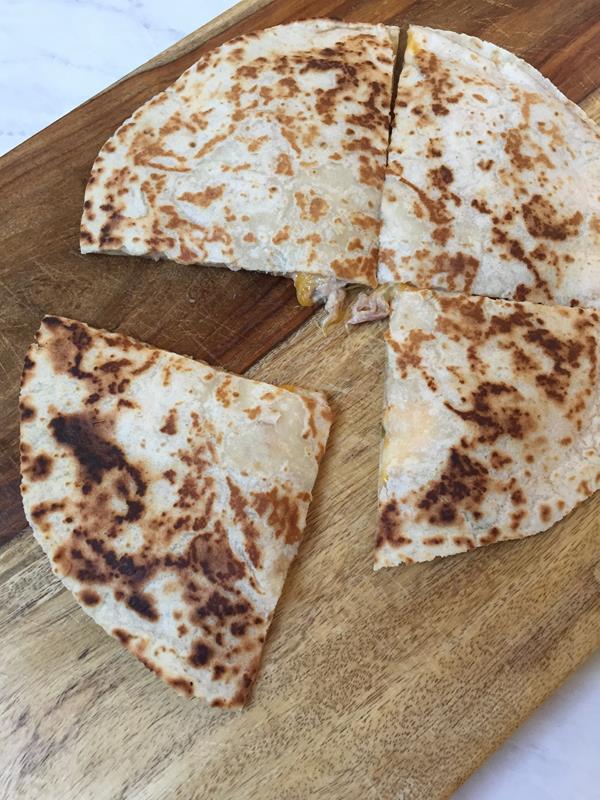 I almost didn't share this recipe because it is not really much of a recipe. It is also far from original, but it makes such a great quick and easy lunch or dinner that I knew I had to share it. Especially since quesadillas make a simple summer dinner that doesn't heat up the house!
It is also a great meal to teach your kids how to cook. Quesadillas are so easy to make and can be changed up in so many ways.
If your kid or teen can make a quesadilla they can easily change them up for all kinds of different meals. Breakfast quesadillas, taco quesadillas, and a simple cheese quesadilla, are all easy to make.
The ingredients for quesadillas, especially tuna melt quesadillas, are also something that I almost always have on hand. Tortillas, cheese, and tuna are things I usually keep in the fridge and pantry.
These are also easy to make gluten free with gluten free tortillas. So they make a great quick and easy gluten free lunch or dinner!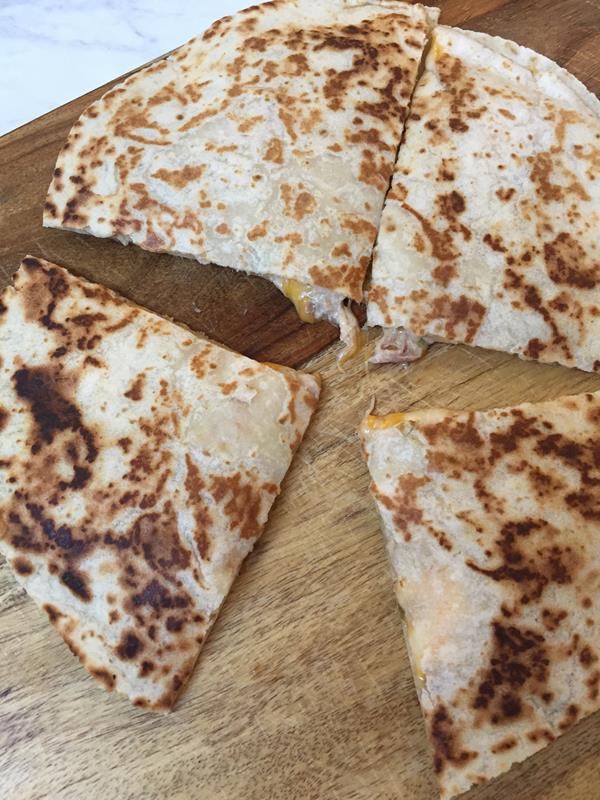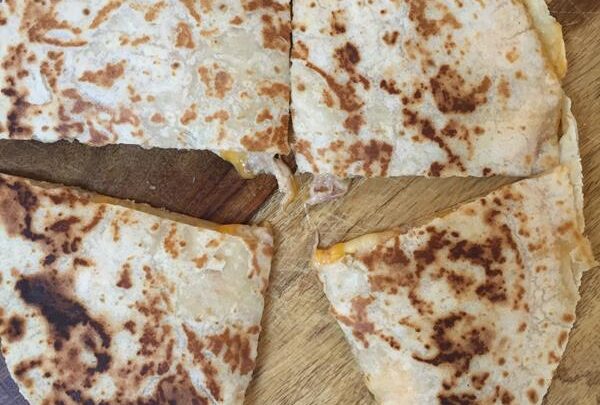 Tuna Melt Quesadilla
Quick and easy lunch or dinner!
Ingredients
1

6.4 ounce

tuna pouch

You can also use canned tuna, but we like the pouches

2

tablespoons

relish

1/4

cup

mayonnaise

3/4

cup

shredded cheddar or colby jack cheese

4

tortillas
Instructions
In a bowl mix together tuna, relish, mayonnaise, and cheese. Mix well.

Heat a non stick pan or griddle. Heat to medium low temperature.

Place two tortillas in pan or on griddle. Divide tuna mixture between two tortillas, Spread evenly over tortillas and top with remaining two tortillas.

Cook for about two minutes or until tortilla starts to brown. Flip tortillas and cook on the other side for 1-2 minutes or until tortilla is browned and the filling is heated and cheese has melted.

Cut into pieces and serve.