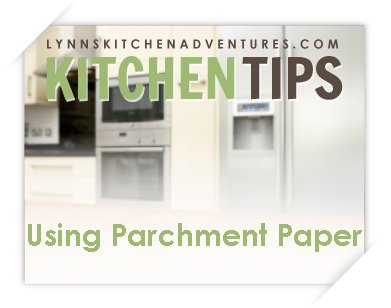 Parchment paper is one of those items that is not necessary to everyday kitchen life, but in many cases it does make kitchen life easier.
It is one of those things that I do not use often, but is nice to have on hand for special baked treats and for holiday cooking. And when I use it, it is so worth having.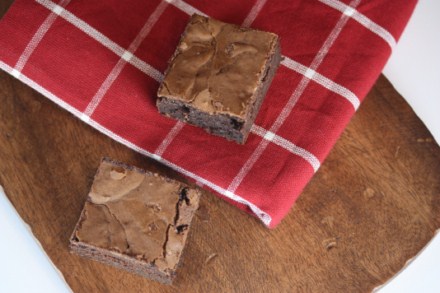 Some baked good like, brownies and cakes, just remove from the pan much better with parchment paper. If you want a brownie that comes out of the pan perfectly, so that you can cut beautiful looking pieces, parchment paper is the key.
And today I have a tip for using parchment paper for you.
Now, this tip is not original to me, I believe I first saw it years ago on an old Martha Stewart show. I thought it was brilliant because it makes using parchment paper so much easier. Over the years I have used this tip many times and thought it was time to share it with all of you.
This is so simple to do and it uses an item that most of you probably have in your home.
Have you ever put your parchment paper into a pan only to have it move all around as you spread the batter into the pan? Or have you had trouble getting the batter to the edges of the pan without the paper slipping all around?
If so, this tip is for you.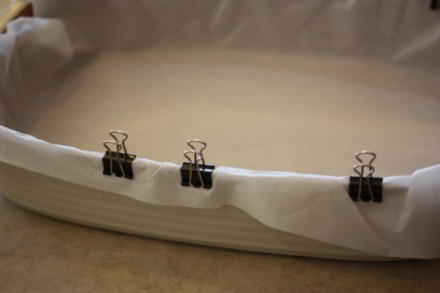 A simple binder clip is all you need, well you actually need a few simple binder clips.
I know many of you probably have a couple of these sitting around in your desk or kitchen junk drawer. You may have saved them knowing they would be good for something, someday. Well, next time you use parchment paper pull those binder clips out and put them to use.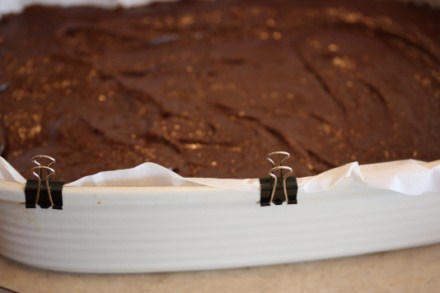 All you do is place your parchment paper in your pan, then using the binder clips, clip the parchment paper to the sides of the pan and spread the batter into the pan.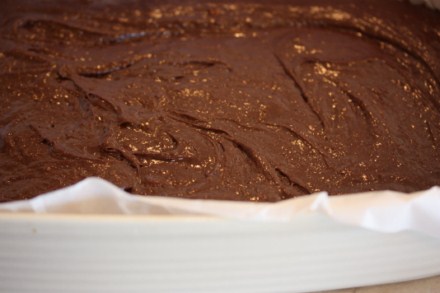 Remove binder clips and bake. Don't forget to remove the binder clips. Baked binder clips are not a good thing.
A simple and easy tip for using parchment paper. You never know when those non kitchen items will save you time in the kitchen. Who would have thought a simple office supply product could be so useful.
If you are interested in the brownie recipe pictured above, I shared it on my allergy section a few months ago. And even if you are not gluten free, these are a really good fudgey brownie and use everyday ingredients.
Some other kitchen tips that you might be interested in:
12 Kitchen Tips To Save You Time and Money