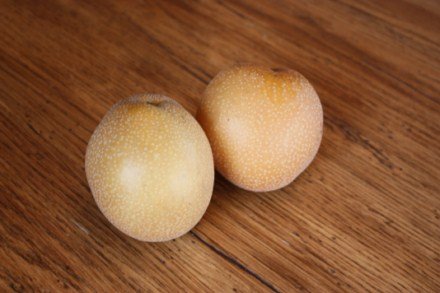 You all are very knowledgeable about food. Almost all of you guessed last week's item was an asian pear and you were right, that is exactly what it was.
Asian pears are also known as apple pears. The box we bought was labeled apple pears.
We loved these. We ate them on their own and also in fruit salad.
I will definitely buy them again, especially if I can find them for a good price. The price was a bit high, but they are a nice treat that would be worth having once in a while.
And several of you have mentioned putting the items next to something, so that you can judge the size better. I have done that some in the past on my What Is It Wednesdays, but I am going to try to do this with all the items. So thank you for the suggestion.