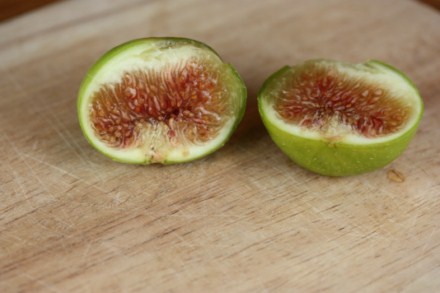 Many of you guessed fig for last week's What Is It Wednesday, but Marleena, Chic Mummy, and Kristen guessed it exactly right. It is a green fig.
This fig was one that my father in-law brought back from a trip to California, and he called it a green fig and said he loved them. There may be a more correct/technical name for this besides just green fig, but I am not sure on that.
This is the first time I have eaten a fresh fig, so I do not know how it compares to a regular fig, but I loved the green fig. Some of you suggested eating fresh figs with honey, and I love that idea and will be sure to try it next time I have a fresh fig.
What are your thoughts on fresh figs?