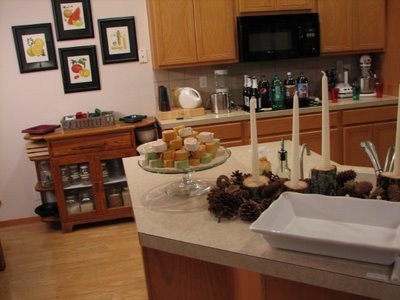 I am trying to finish up posting my office party recipes. So, here is one more, it is an appetizer idea.
I made tortilla wraps and served them on a nice platter. The kids all loved these. What I like about these is that they are easy. You can make them a day or so ahead of time and just slice and serve. You can vary them by using different meats and tortillas.
To see how I made these see my post here.
For more appetizer ideas see A Simple Walk.