Have you noticed a new feature here on Lynn's Kitchen Adventures?
After every recipe on my main site, and in my allergy section, you will see a little blue button that says Save Recipe. If you click on the button it will save the recipe in your own personal recipe box.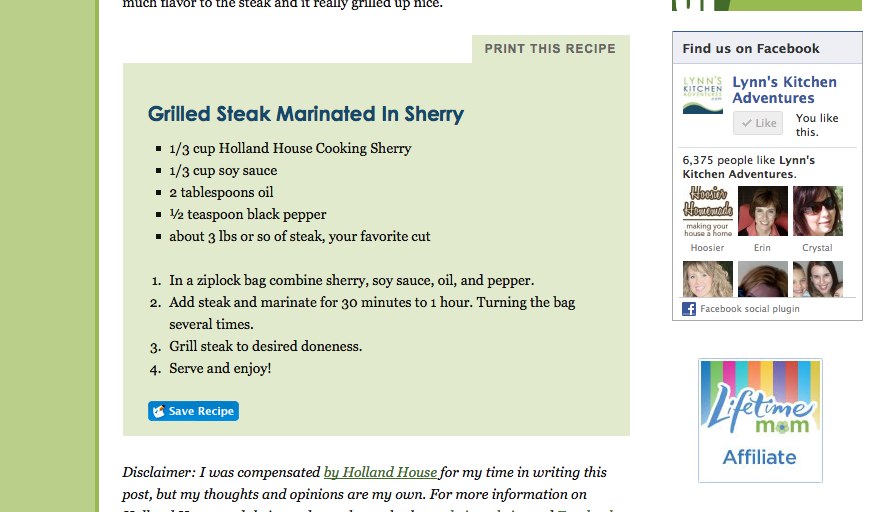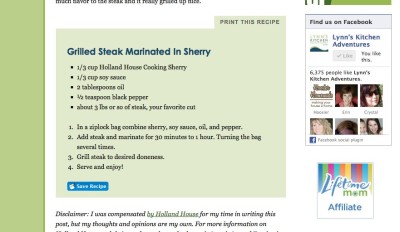 I have teamed up with Ziplist to add this great feature to Lynn's Kitchen Adventures. This new feature makes saving and remembering your favorite recipes, or the recipes you want to try, so easy.
Just click on the blue save recipes button and either register or login when prompted.
Then click on the green add to recipe box button. This will add the recipe to your recipe box.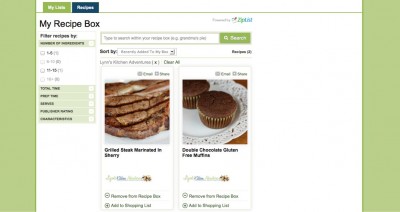 This puts all your favorite recipes into one place.
Ziplist also has a shopping list feature and a mobile app that is available.
And not only can you save recipes from my site to your recipe box, you can save recipes from sites like $5 Dinners, Southern Plate, Martha Stewart, Woman's Day, and more.
What I love about Ziplist is that you can add recipes from all different sites to your recipe box. Anywhere that you see the blue Ziplist save recipe button, you can add that recipe to your recipe box.
If you want to access your online recipe box or shopping list from Lynn's Kitchen Adventures, just mouse over Features in my navigation bar and you'll see Recipe Box and Shopping List in the drop-down menu.
You can also access your recipe box and shopping list from any partner website, as well as from ZipList.com and using free mobile apps from ZipList, so you have what you need to plan meals and grocery shop.
I hope you enjoy this new feature and I would love to hear your thoughts on it as you start using.