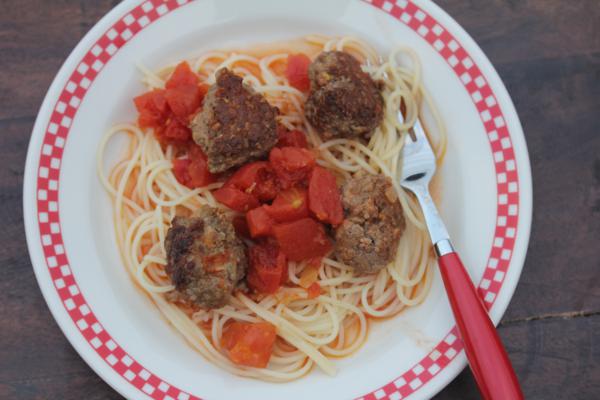 You can never have too many 30 minute meals. Or at least I don't think you can. Especially when they are budget friendly recipes that use basic ingredients.
This meal is also easy to make gluten free simply by using gluten free pasta.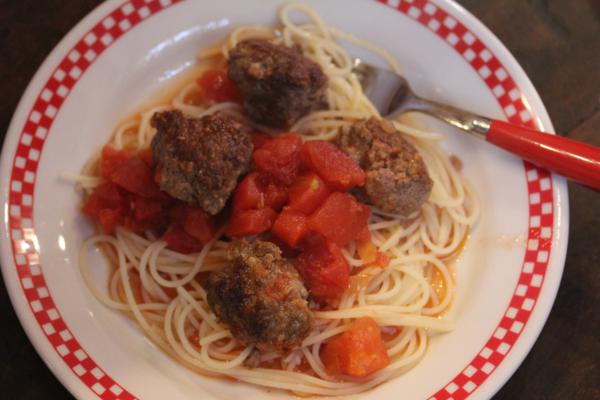 My family loves these 30 minute meatballs and I love how easy they are to make. This is one of those meals that my family was all gathered around me, looking over my shoulders, waiting to eat as I was taking pictures.
I was literally trying to take pictures as they were patiently, or not so patiently, waiting to eat dinner. So please excuse the less than perfect pictures. One of these days I will have to get a picture of me taking pictures with my family gathered around me waiting to eat what I am photographing.
I know many bloggers make food ahead, take pictures during the day, and reheat the meal for their family dinner. That doesn't work for me. My family prefers it hot and fresh, not reheated. I am not saying I never reheat it, but in general I am taking picture of a main dish just minutes before it is devoured. Which is why my pictures are often lacking…
Now back to the meatballs.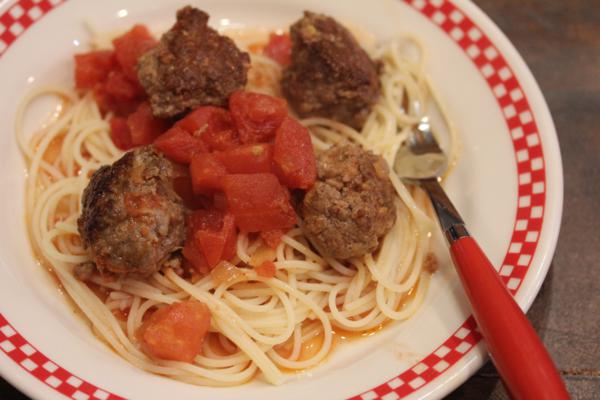 I love to use sausage in my meatballs to give them a little different flavor. Sometimes I mix part ground beef and part sausage and that works too. For these I love to use all sausage, but you can easily mix it up and use part beef.

30 Minute Sausage Meatballs
A simple 30 minute meal your family is sure to love.
Ingredients
2 pounds ground sausage
1 tablespoon oil
1 onion, diced
½ teaspoon salt
4- 14.5 ounce cans diced tomatoes
1 pound pasta, spaghetti, penne, or gluten free pasta
Instructions
Heat water for cooking pasta.
While water is heating roll sausage into meatballs using about 2 tablespoons of meat per meatball. Set aside.
When water comes to a boil cook pasta according to package directions.
Heat oil in a pan.
Add meatballs to the pan until browned all over. Depending on the size of you pan you may have to do part of the meatballs remove them from the pan and brown the remaining ones.
Once browned transfer meatballs to a plate.
Add onions to the pan and cook until tender.
Once onions are tender add the meatballs back to the pan and along with salt and tomatoes.
Bring to a boil and then reduce heat to a simmer.
Simmer for 5-7 minutes or until sauce is slightly thickened and meatballs are done.
Serve over pasta.