These 5 ingredient freezer burritos are so easy to make. They are great for keeping on hand for quick and easy lunches and dinners.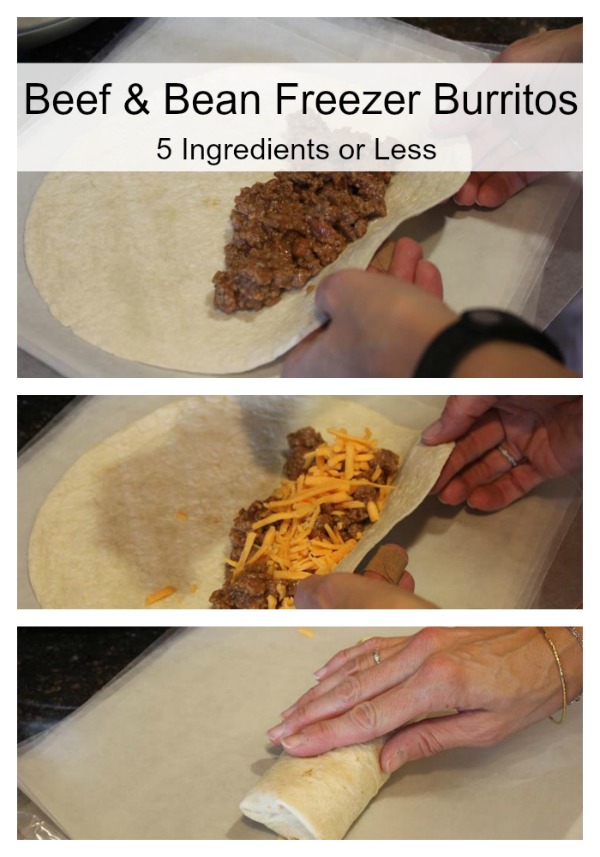 My husband and son have loved having breakfast burritos on hand in the freezer for a quick breakfast. Several times I have even grabbed one of the homemade frozen breakfast burritos my husband to take to work for lunch.
Years ago I made beef and bean freezer burritos. But like the breakfast burritos I hadn't made them for awhile. The freezer breakfast burritos have been such a hit that I knew I needed to also stock the freezer with some bean and beef burritos as well.
Homemade freezer burritos are so easy to make and so much better and cheaper than what you can buy.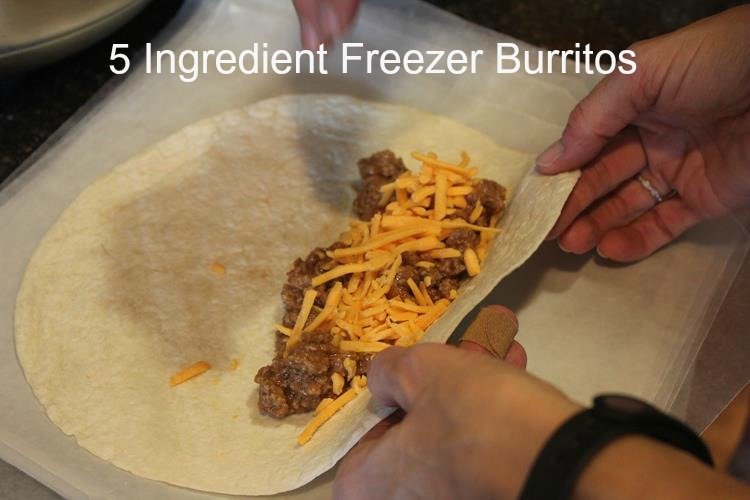 I wanted to keep these simple so they only contain a few ingredients. The day I took pictures of these I just sprinkled some cheese on top. Both my husband and son requested that I mix the cheese into the meat mixture when I make them. They like it better that way because the cheese is evenly distributed.
I didn't have time to retake the pictures, so just pretend the cheese is stirred into the meat mixture.
And while we are talking about the pictures can we please also ignore that band aid on my finger. I did not even realize that it showed up in the pictures until I was adding them to this post.
See there it is again…Pretty much all the pictures I took of these show the band aid. Let's just look at is as my way of keeping it real for you.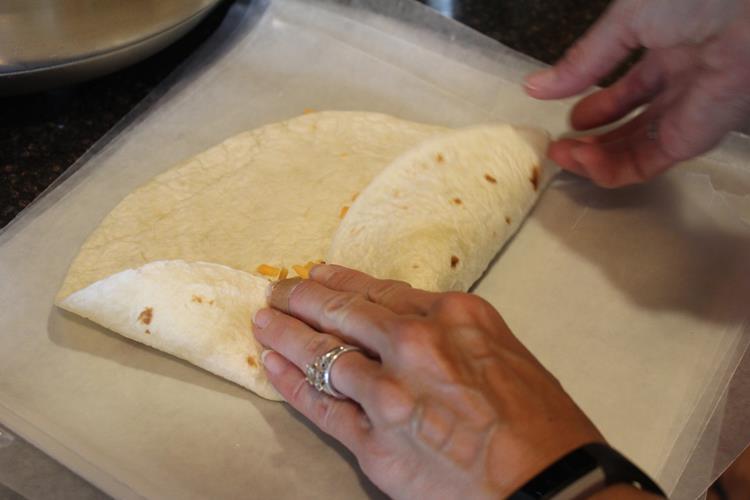 Now back to the freezer burritos.
These will be a regular in my freezer from now on. My son has been eating them several times a week for lunch. My husband has also been taking them for lunch when I don't have any leftovers for him to take.
If you need quick and easy lunches or dinners these are perfect for keeping in the freezer.
Several people have asked me if you can make the breakfast burritos with gluten free tortillas and I know some will want to know the same thing for these. The answer is maybe.
Corn tortillas don't roll quite and the same. You can do them fold over style if you want. Or I think could use a flexible gluten free tortilla like the Mission Gluten Free Tortillas. I am going to try them with some gluten free wraps and I will update you on that soon.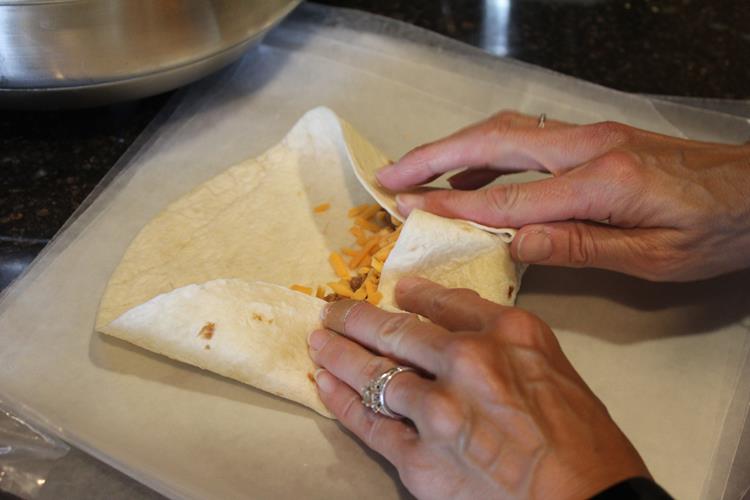 Yield: 8 servings
5 Ingredient Freezer Burritos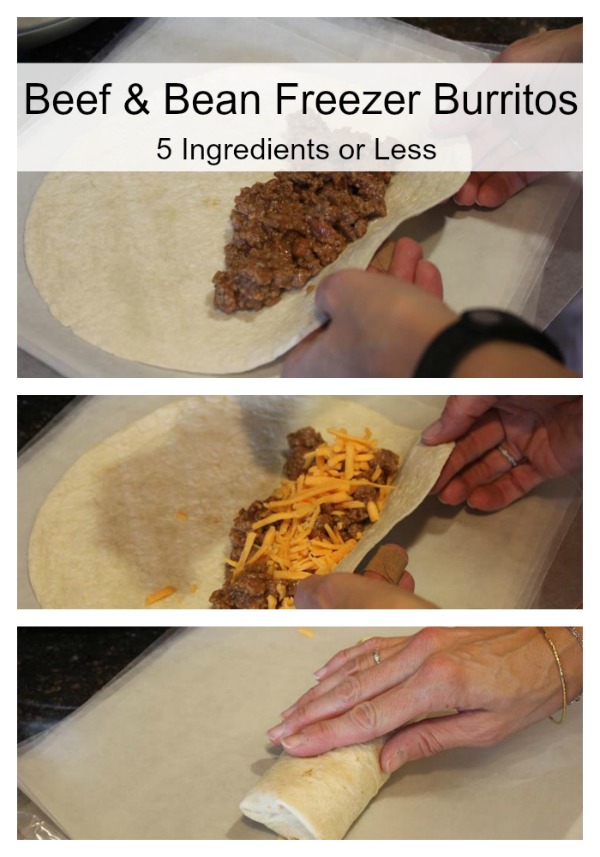 5 Ingredient Freezer Burritos are easy to make. They are also so much better than the kind you buy from the store.
Ingredients
1 pound lean ground beef
1- 15 ounce can chili beans ( I use Bush's Chili beans because they are gluten-free)
1 cup salsa
1 cup shredded cheddar cheese
8 flour tortillas
Instructions
In a skillet brown beef until done.
Drain off any fat and let meat cool.
Stir together cooked meat, chili beans, salsa, and cheese.
Roll tortilla over the top of the filling. Fold in sides and continue folding to make a burrito.
Place each burrito onto a piece of waxed paper or parchment paper.
Roll burrito in waxed paper and place in a zip top type freezer bag. Freeze.
Remove a burrito from the freezer and microwave for 2-3 minutes. Time will vary depending on the microwave.
Notes
You can microwave burrito in waxed paper, but my son likes the texture better when you remove the waxed paper and wrap it in a paper towel to microwave. You can do what you like best.
Nutrition Information:
Yield:
8
Serving Size:
1
Amount Per Serving:
Calories:

408
Total Fat:

16g
Saturated Fat:

6g
Trans Fat:

0g
Unsaturated Fat:

7g
Cholesterol:

64mg
Sodium:

992mg
Carbohydrates:

39g
Fiber:

4g
Sugar:

4g
Protein:

27g