Some of these deals have expired so be sure to check the price before checking out at Amazon!
I know you all love free ebooks, so I wanted to tell you about a few free ones that I found.
My blogging friend Brandy, also known as The Marathon Mom, is offering her Kindle ebook, 42 Days to Fit
, free today, Monday, February 4th. And it will be 99 cents on the 5th and 6th. This 42 Days to Fit
ebook is normally $7.99, so this is a great deal.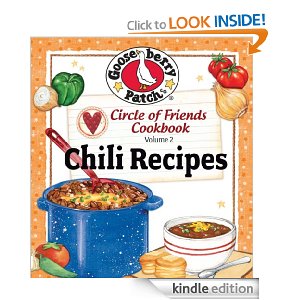 For those of you that are Gooseberry Patch fans, their Circle of Friends Cookbook 25 Chili Recipes
is free right now. We love chili, so this looks like a fun ebook.
I found a couple of more free ones that look interesting.
Quinoa Recipes: The Complete Cookbook For The Grain Free Diet
and
Easy Slow Cooker Chicken Recipes for Everyone
( It looks like this one is no longer free)
I love free ebooks, so I will try to occasionally share the ones I find with you all. I know you like free as much as I do.
Note: Amazon prices vary and may not stay free for long.