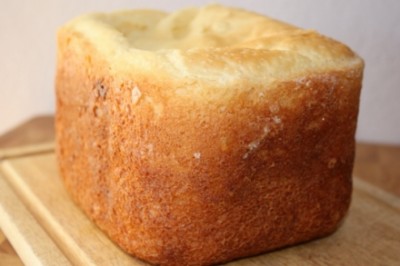 Today I want to share a few goals that I have for gluten free and nut free cooking for 2012. I am hoping to accomplish many things, but here are just a few I wanted to highlight.
My plan is to not only share them today, but keep you updated throughout the year on how it is going. And I am hoping that sharing my goals here will help keep me on track and motivate me to do them.
My first goal is to share more in my allergy section this year. My goal is to posts two to three times a week. I hope to share not only recipes, but also tips, ideas, and products that I use and love. I will also keep sharing the disasters in my gluten free kitchen, because I am all about keeping it real, and disasters are a real part of gluten free baking.
Secondly, I hope to come up with a good gluten free cinnamon roll. I plan to do a whole post on this in the next few weeks and about the trials I have had in making them. Cinnamon rolls are one of the things that I miss most and I am determined to get a good gluten free one.
I also hope to come up with some gluten free doughnuts. My sister gave me a doughnut pan for my birthday and she has some great gluten free recipes on her site, so I have no excuse now.
And a white cake. I have several gluten free chocolate cakes that I love, but I would love to come up with a gluten free white cake that is not gritty and has good texture and flavor.
I would like to come up with some more gluten free bread recipes that my family loves. We love the gluten free bread machine bread that I make, but I have several other recipes that I hope to try and a few old ones that I am going to try to adapt. I really would love some more variety when it comes to gluten free breads and bread products.
I want/need to work on my grocery budget. Gluten and nut free cooking has not been good for the grocery budget and I hope to work on this. More on this later.
I also want to experiment with some of the healthier gluten free flours. Most of the things I have worked with are the more starchy flours and I really hope to incorporate some of the healthier flours into our diets this year. This will be challenging with the above goal of working on my grocery budget, but I am hopeful that I can make it work. I will be sure to share with you all how I am doing in this area.
Eat less sugar. This is a tough one for me, but one I really need to work on. I have always been someone that snacks a lot and one that loves desserts. I never eat a lot at one time, but instead tend to snack throughout the day. I have noticed though that over the last few years I have replaced gluten with sugar. Instead of reaching for that gluten filled treat, I tend to now gravitate towards a sugary, unhealthy treat. And we won't even talk about my issues with Dr. Pepper. My once a week or so treat has turned into an all too often treat. My goal is not to eliminate all sugar, it is just to cut back and get it more under control.
Work more with the nut free butters. We miss peanut butter and have had a hard time adapting to the soy and sun butters, but I am not giving up and hope to use them more this year.
And as always I hope to continue adapting old family favorites into new favorites as I adapt them to fit our gluten and nut free life.
What are your goals for 2012?