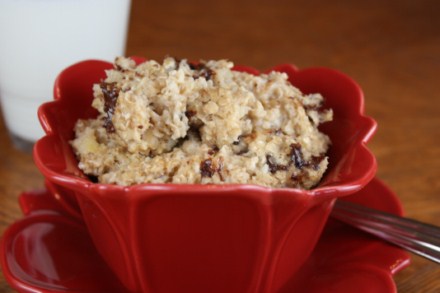 This is the time of year where many people are focused on healthy eating and setting goals for changing the way they eat. It is a fresh start to a new year.
One of the best places to start eating healthier is breakfast. It is the first and most important meal of the day. So, over the next few weeks I hope to share some ideas and thoughts on starting the day right by eating a healthy breakfast.
Now if you know me in real life, than you know this is an area I struggle with and have my whole life. I have never been a huge breakfast eater. I am just not hungry first thing in the morning and when hunger finally does strike at 10:30 or 11:00 I often grab something unhealthy to eat. This is something I really know I need to work on and change. Even if I don't grab breakfast first thing in the morning, when I do get hungry, I need to head towards something healthy, not junk food.
I know the importance of a good breakfast and I am trying to instill in my kids the importance of starting the day off right with a healthy meal. I am hoping that my bad example of not eating breakfast has not ruined them.
Thankfully my husband and kids are all breakfast eaters. They do not take after me in this area. They need breakfast. In fact, they love it, and this makes it much easier to instill in them the importance of a good breakfast. They wake up hungry and ready for a good meal.
My struggle though is often getting that meal ready for them. And it is something that I need to work on.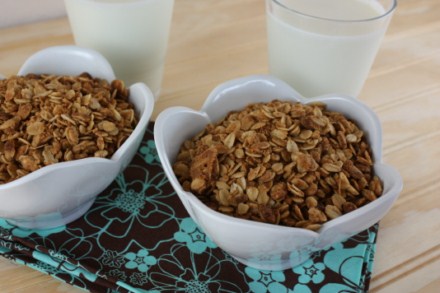 Yes, I love my baked oatmeal recipes because I can make them ahead and we eat them often. My kids love homemade granola and you will often find a jar of it in my kitchen, but the reality is that all too often over the last few months on those crazy busy days, we have grabbed that box of not so healthy cereal or container of store bought yogurt or granola bars.
So, one of my food goals for 2012 is to bring back the healthy, or at least healthier, breakfast at our house.
I do find that breakfast goes much better if I have a plan, so I am going to try hard to make a breakfast menu plan each week. I make a dinner plan every week, but often I skip the breakfast planning and those are usually the weeks that we end up not eating well. So, starting with a breakfast plan each week is my first goal.
I have actually been working on this goal for the last few weeks and I will be sharing a new recipe for coconut baked oatmeal and a recipe for homemade coconut granola that we have been enjoying. Both recipes have helped me put a healthy breakfasts on the table the last few weeks.
Do you struggle with starting the day with a healthy breakfast? What tips do you have for starting the day right?